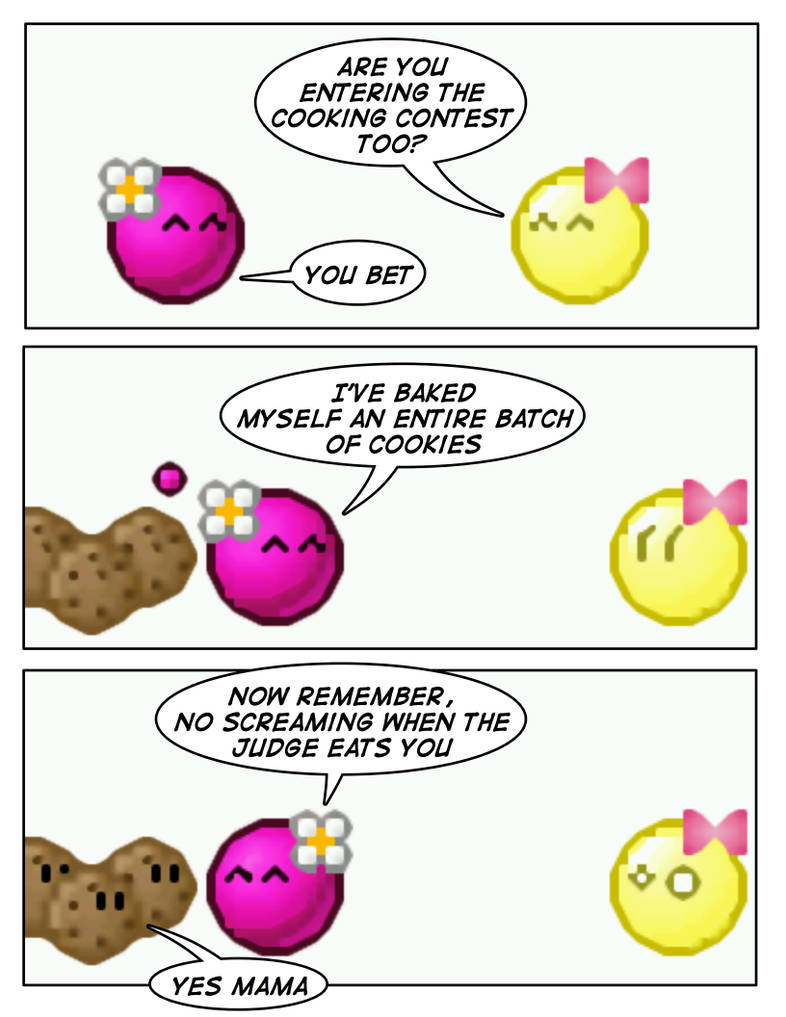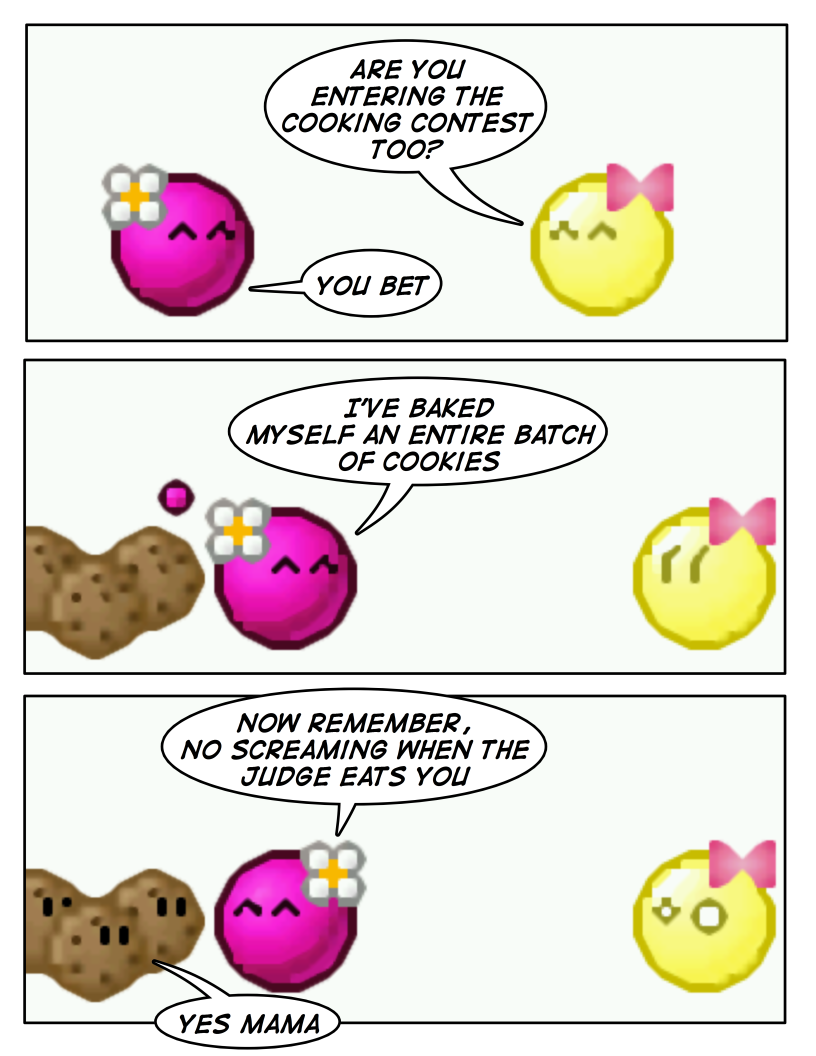 Watch
Yep, Lilly continues to be one very scary emote.
Although this does raise the question as to why some food comes alive in the Emoticon world, and why some food doesn't. After all, there was a giant cookie in one comic, which wasn't alive.
Maybe I'm thinking too deeply into this, but I do think it's a good question. Just look up emotes here on DA, and tell me why some cookies are living emotes, and other cookies are just normal non-sentient cookies.

None the less, I'm rather proud of how this one turned out.