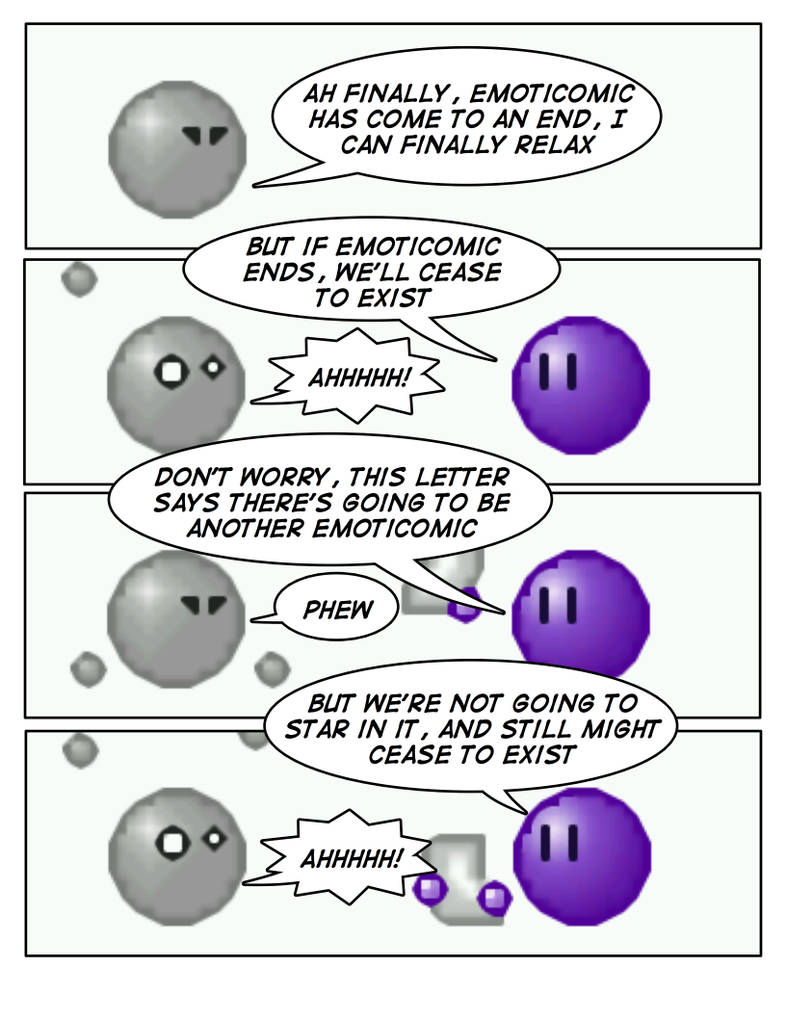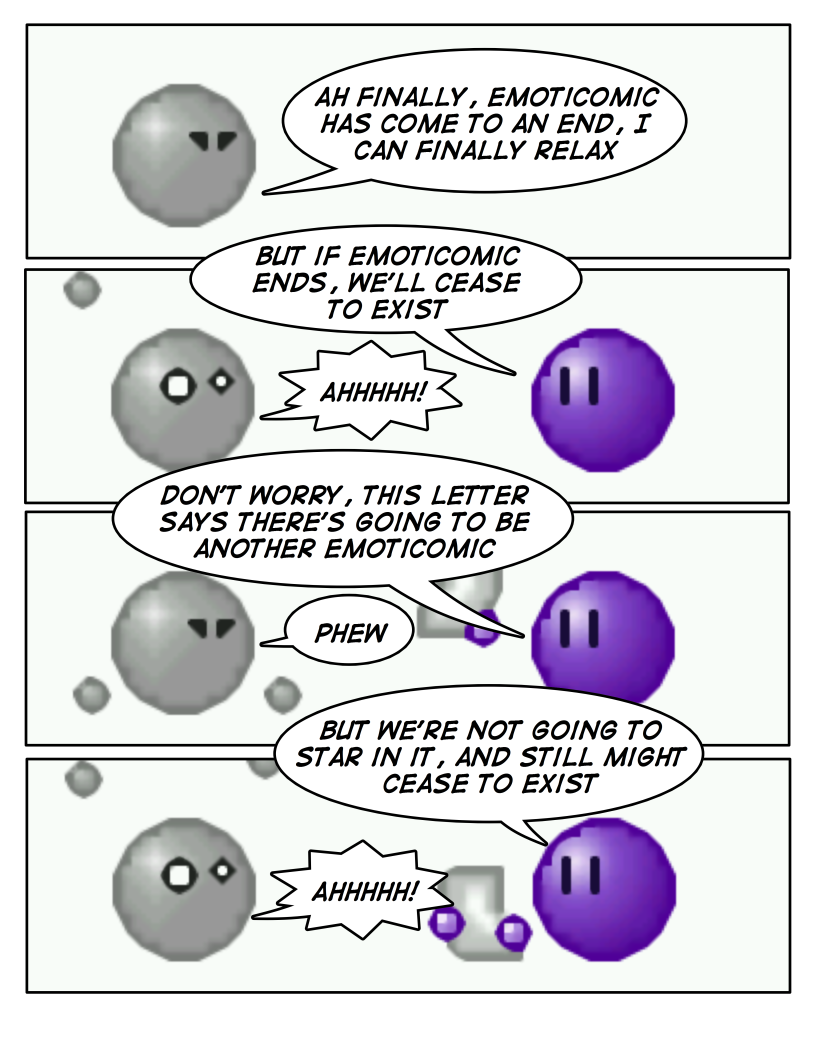 Watch
Oh my, 100. I did the full 100 Word Challenge, using only comics. Most notably, only Emoticomics!
Wow.
You can find the full list here:
fav.me/d3pdbhv
Just wow.
This would actually mark the end of Emoticomic, if it weren't for the popularity it has garnered over time. As such, I've decided to take on a different 100 Word Challenge, and make more Emoticomics! The main differences being, that I'm going to use a completely different cast of characters (so say goodbye to Gurp and Timmy), and I'm going to try and link the comics together a bit more (and by that, I mean using things that happened in a previous comic, as part of a joke for the next).
I'm going to miss my old characters, especially these two right here. They've developed so much from their inception. Sigh.
Ah well, maybe they might appear again in the next Emoticomic series.
In the mean time

Goodbye Gurp and Timmy