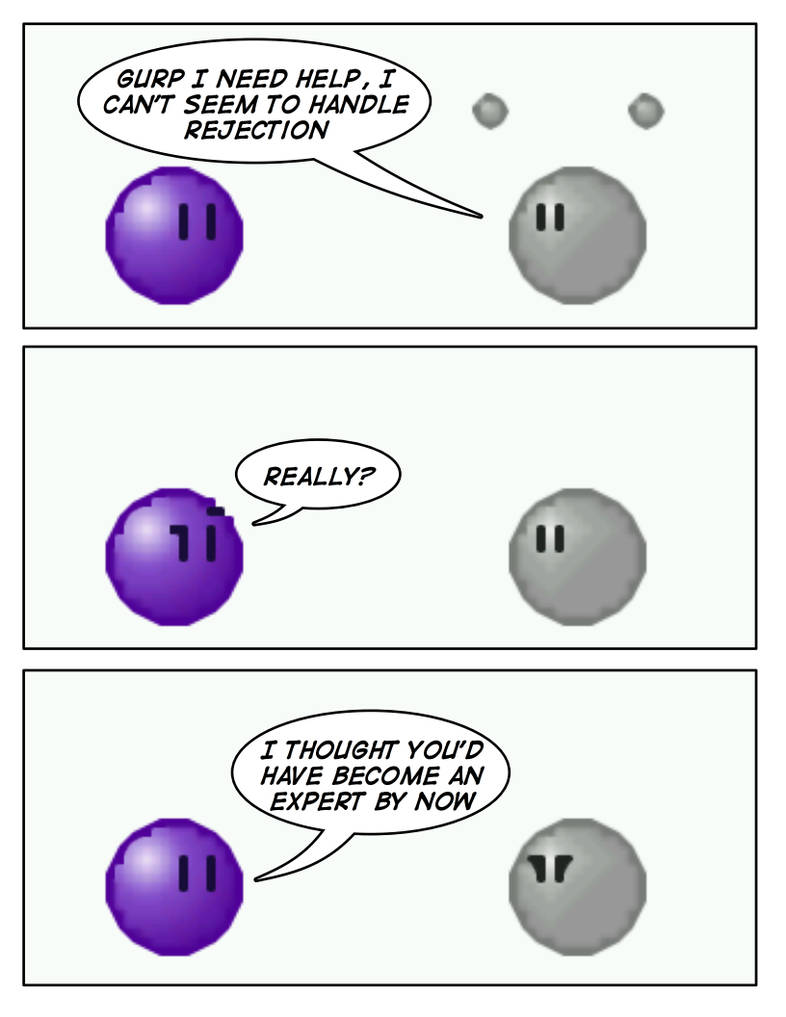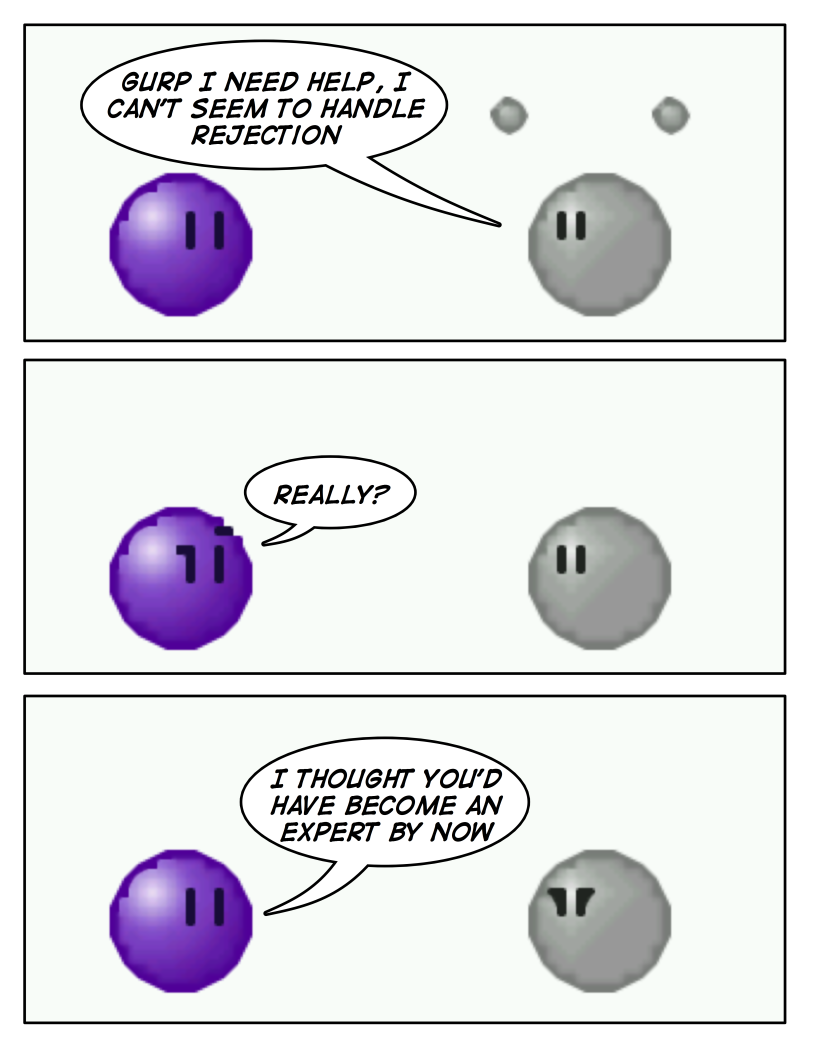 Watch
If you like this, be sure to check out my other Emoticomics
[link]
Also, 60 Woohoo

My sixtieth, that means just fourty more before the end.

Maybe Timmy will become expert of rejection just after a month. For some professions, lots of practice is needed.

Reply

Maybe he'll become a professional rejectionist. You can hire him to reject him.
Reply

Damn he needs some cold water over him, because he got seriously BURNED!!!
Reply

Reply