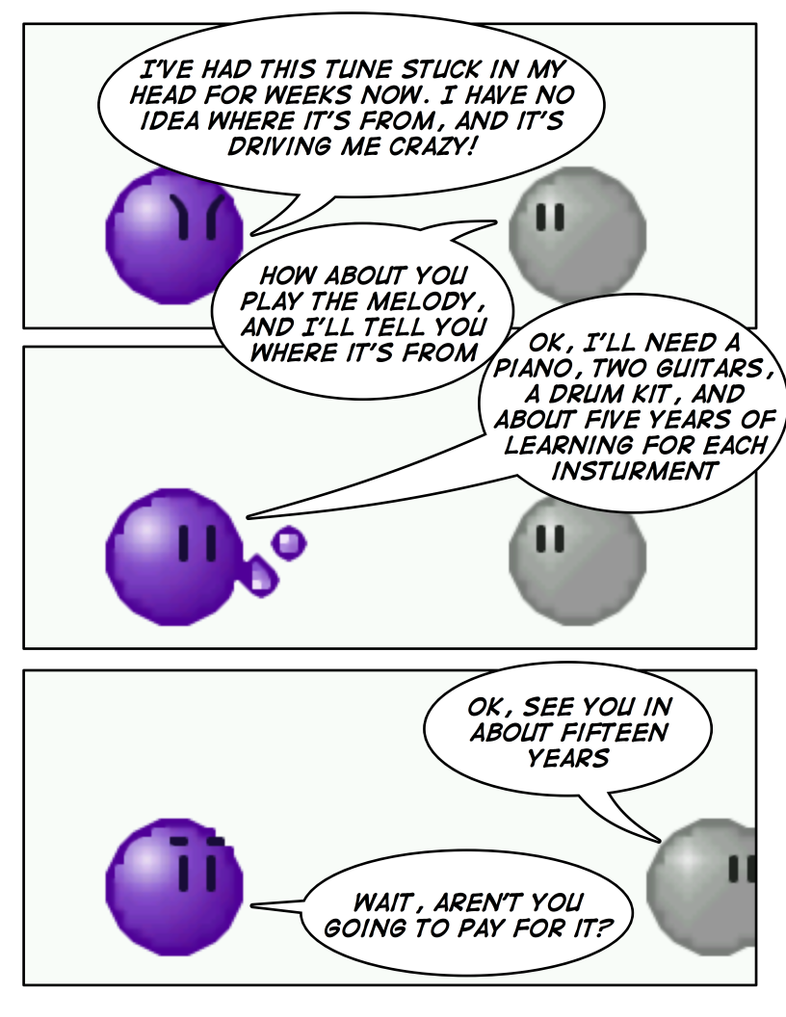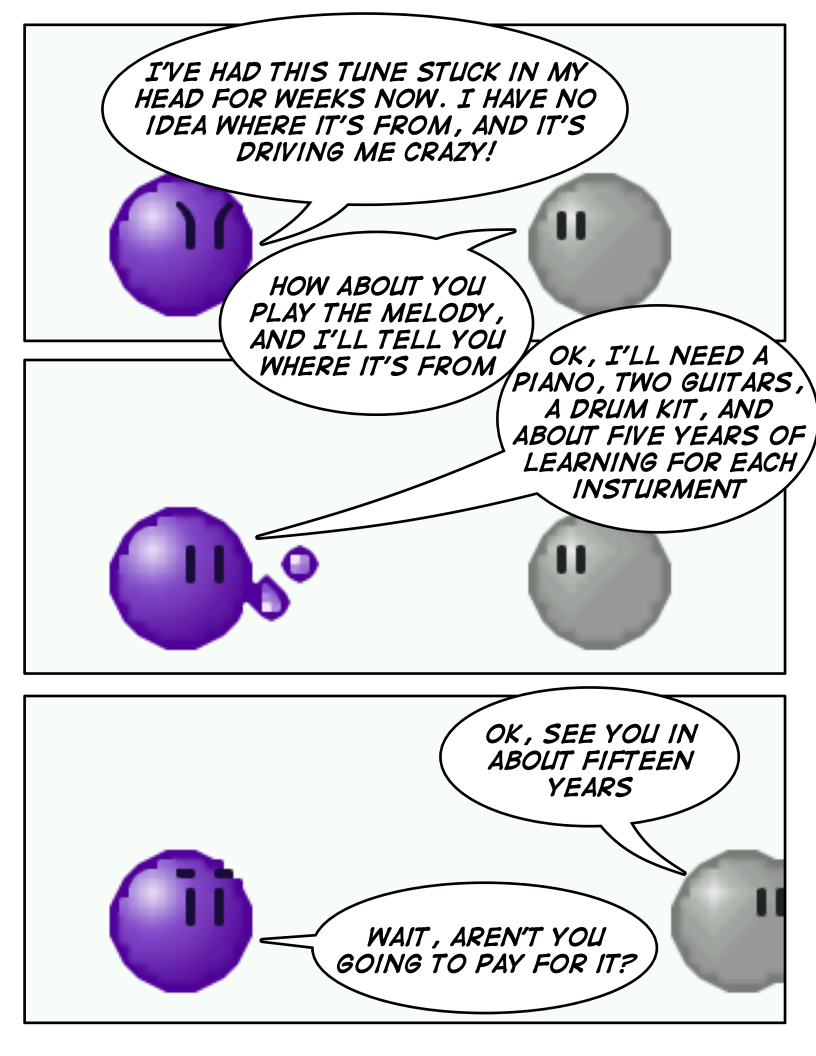 Watch
Is it just me, or are these Emoticomics getting less and less funny. Ah well, if you liked this, be sure to check out my other Emoticomics here:
[link]
Also, give me your comments about the comic below. Thanks


Gurp wants to get everything for free? Well, bad for him because the other emotes soon get bored of being used like that.

Reply

Not bad, consider me a returning customer. :3
Reply

Reply

Hey Thanks

Also, thanks for the favs as well.
Reply

Your emoticomics are funny X3
Reply

I'm glad you think so. I thought that the quality might have been dropping, so thanks for the reassurance.
Reply

It's awesome X3 How could anyone not read this?

Reply

Well, when you're the writer, you tend to re-read the comic several times before you submit it. And when you're told the same joke several times, it becomes less funny. So as the creator, I can't really laugh at my own comics for about a year.

It also means that I find it very hard to judge the quality.
But thanks for the great compliment

Reply