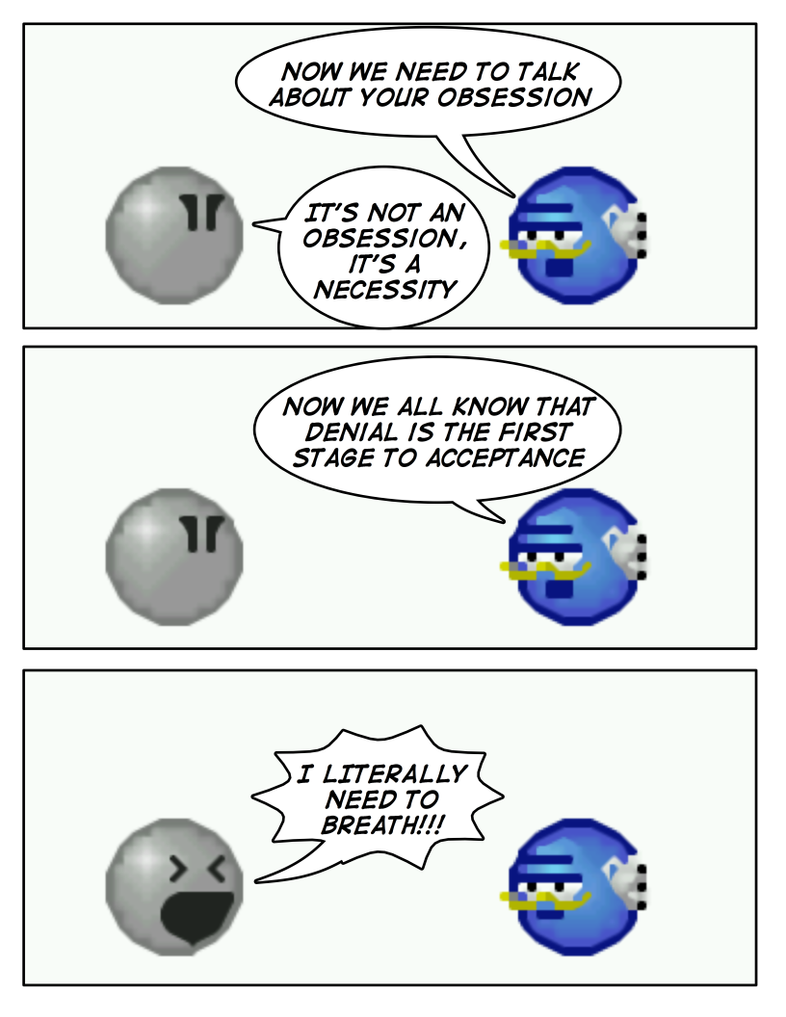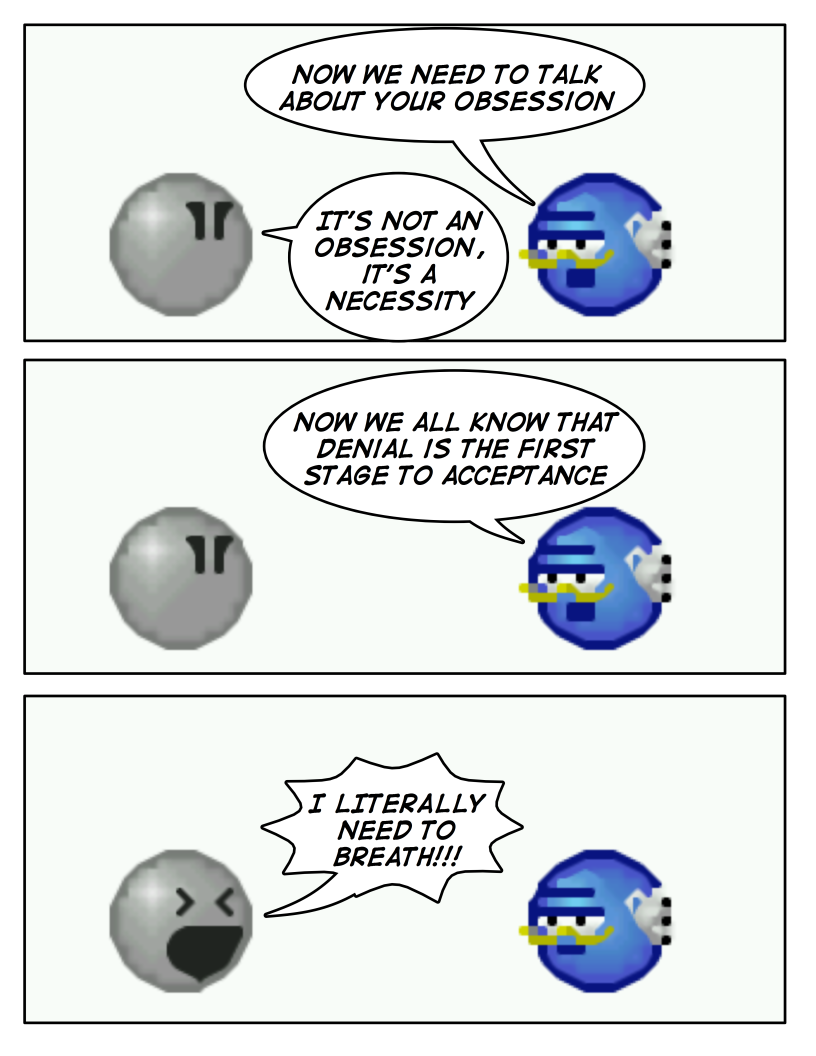 Watch
If you like this, check out my other Emoticomics:
danvzare.deviantart.com/galler…
Do Emotes need to breath? That's a good question if you ask me.
Still, I'm guessing that the Purple Emote signed him in, to be cured of his breathing problem. That Purple Emote is always doing something to annoy the Grey Emote.
Don't forget to Fav, Comment, and Watch!

You can never know... maybe, if you stopped breathing long enough, you will really find out that don't need to? Maybe people give in to death only because they believe they will die if they don't breathe? Maybe it's just a mind trick?!
Reply

Maybe we should try it and find out.
If I don't respond within the next few hours... I'm probably dead.


Reply

that explains why the other one is turning blue in the face
Reply