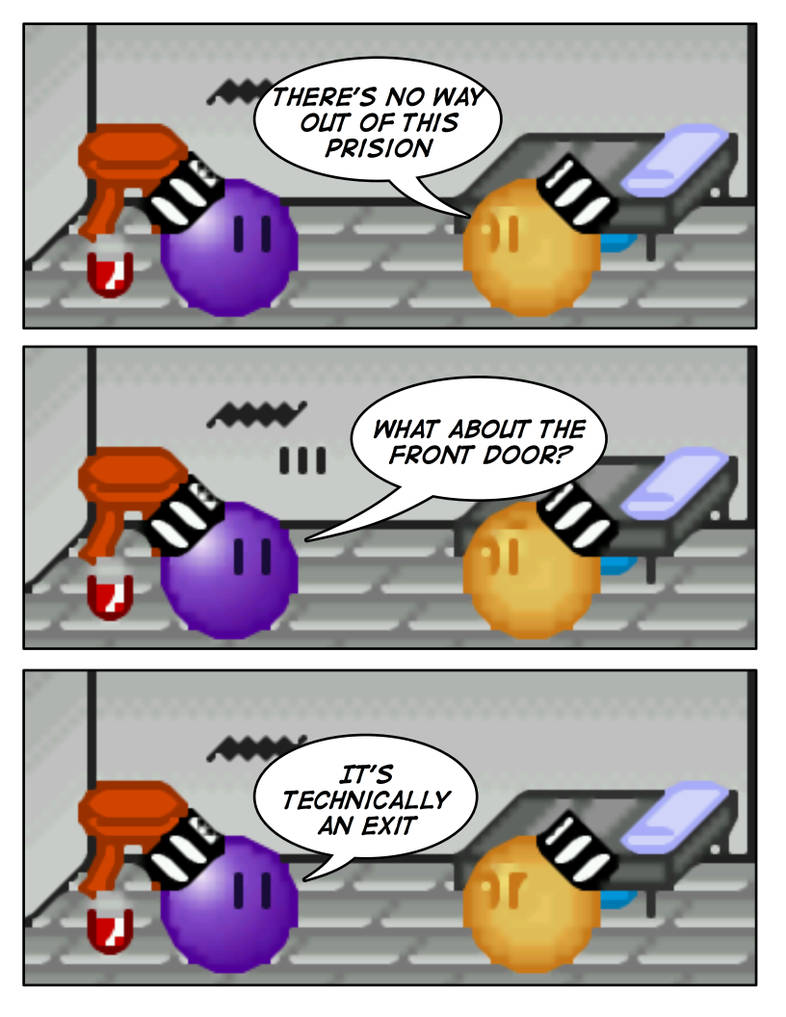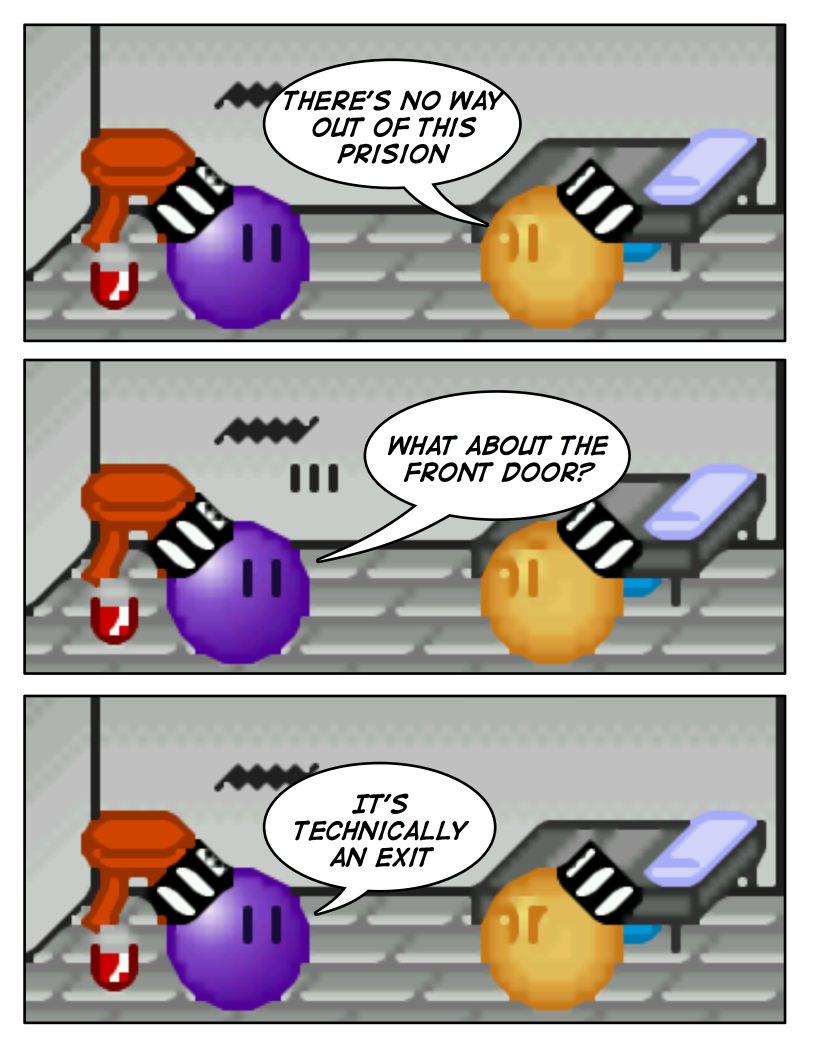 Watch
Yep, Gurp's finally landed himself in jail. He's commited a lot of crimes lately, and has been evading the law for quite a while, it was only a matter of time until he was eventually caught. I mean, kidnapping someone for a ritual sacrifice does come with repercussions you know.

Walking outside through front door sounds fancy.

But then they will have to wait until they will be released.
Reply

that's thinking outside of the box
Reply

You know the weird thing about this comic. When I first came up with the idea I found it funny, then when I made it I said "I don't get it?". I showed it to some other people, and had to get them to explain my own joke to me.

It's like when you hear a joke several times, it becomes unfunny.

And that is the reason why I can't think of a response to your comment...
Reply