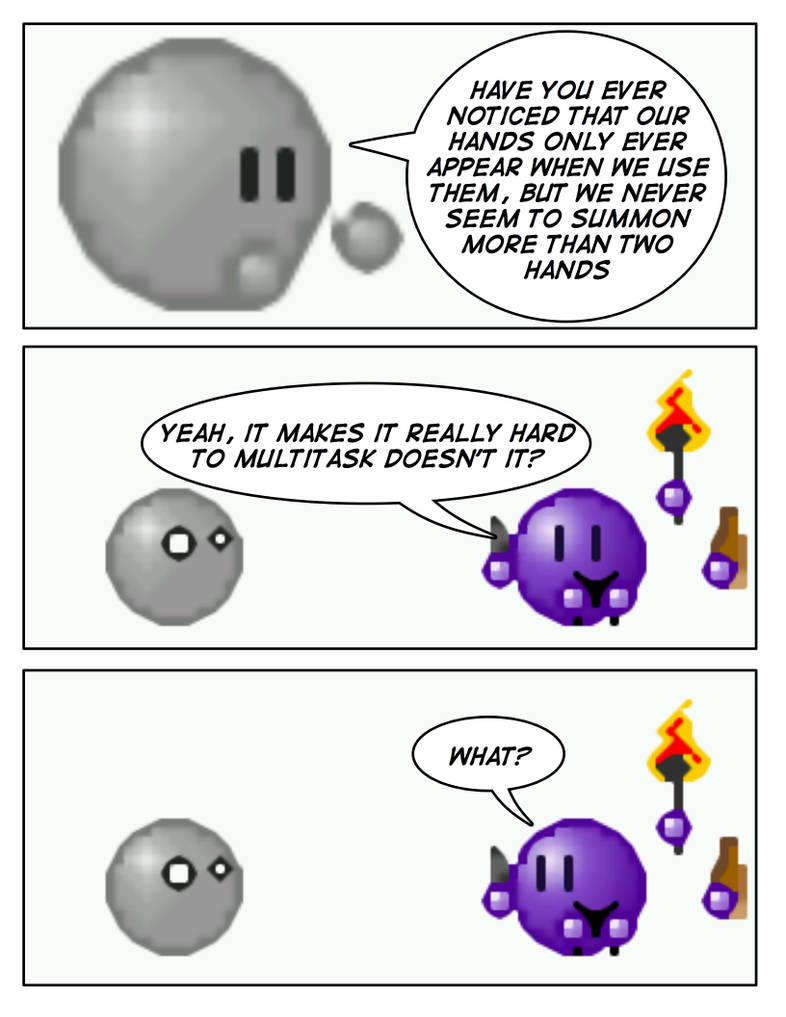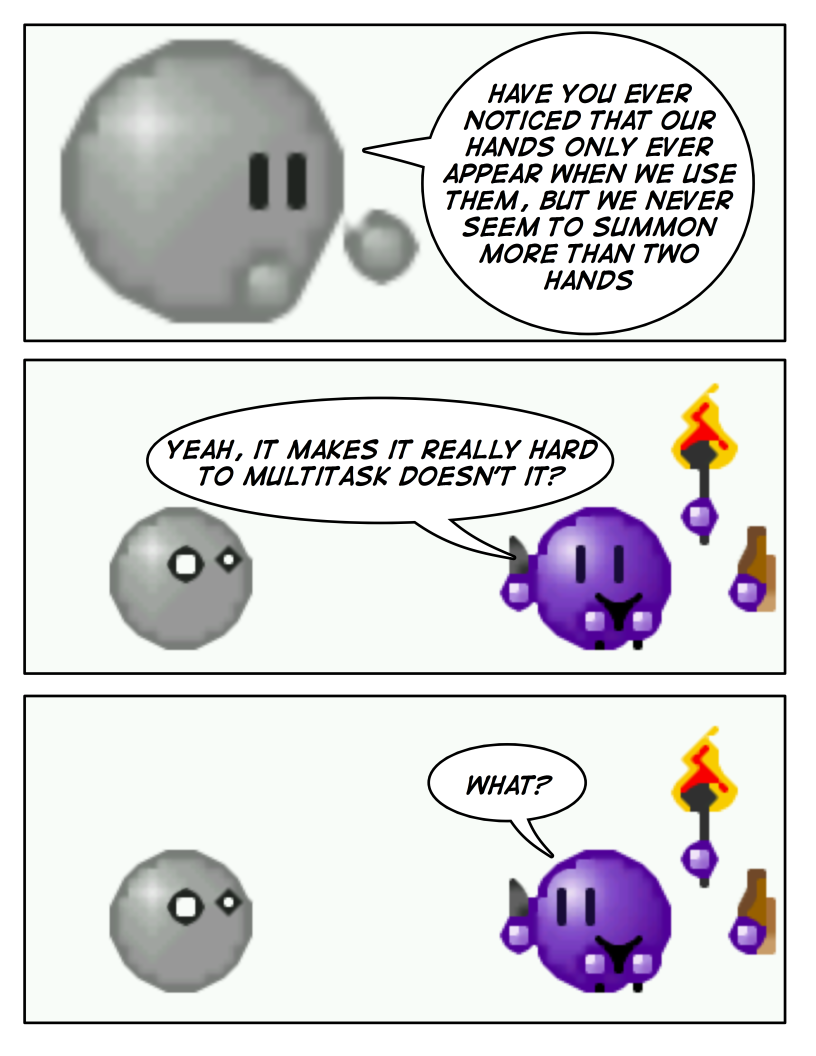 Watch
If you like this, be sure to check out my other Emoticomics here:
[link]
Tim (that's the grey emote) looks like a really big emote on the first panel. I suppose zooming in, to avoid showing the reader what's on the other side of the panel, doesn't work on Emoticomics.
So, Gurp (that's the purple emote) is on the phone, while playing a game, and holding a torch to keep the place lit, and holding a bottle of liquor in case he gets thirsty. That is one busy emote.