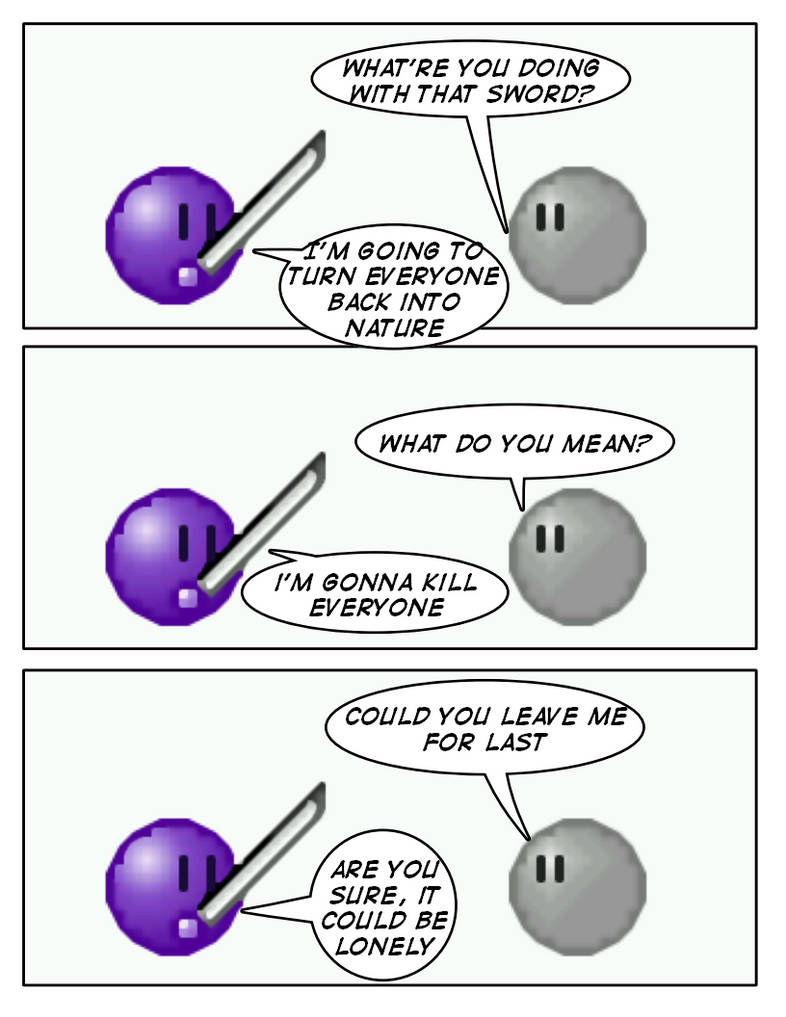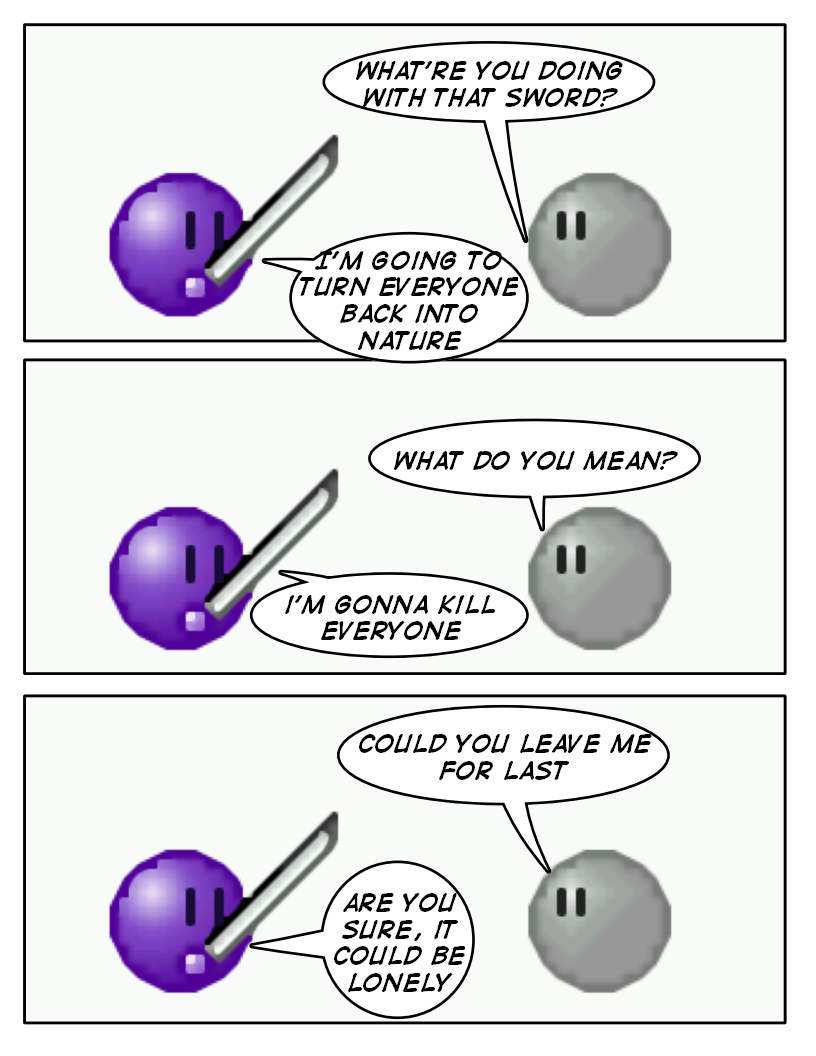 Watch
I'll admit it, i'm running out of funny stuff

Going to slaughter everybody and still caring that somebody will be lonely.

But wait, won't Gurp be lonely then? He clearly hasn't planned everything.
Reply

Gurp probably doesn't care about being lonely.
Reply


maybe it's not so funny but it's still funny for me at least XD
the big question here : is he going to kill him self too ?
Reply