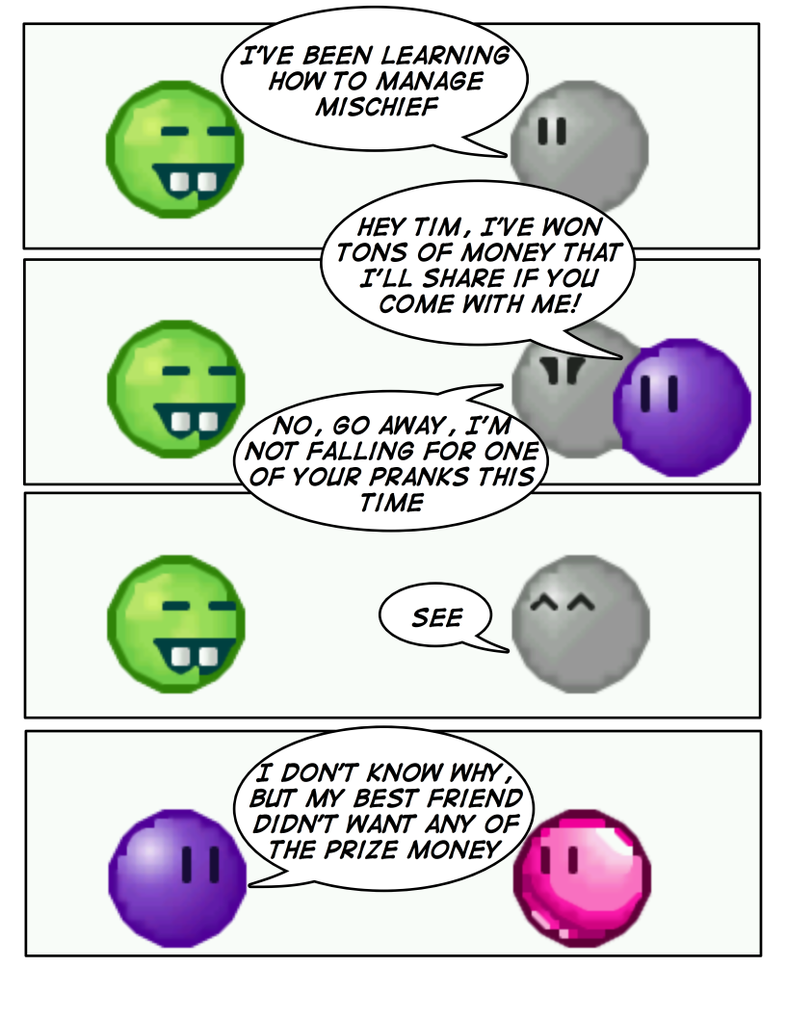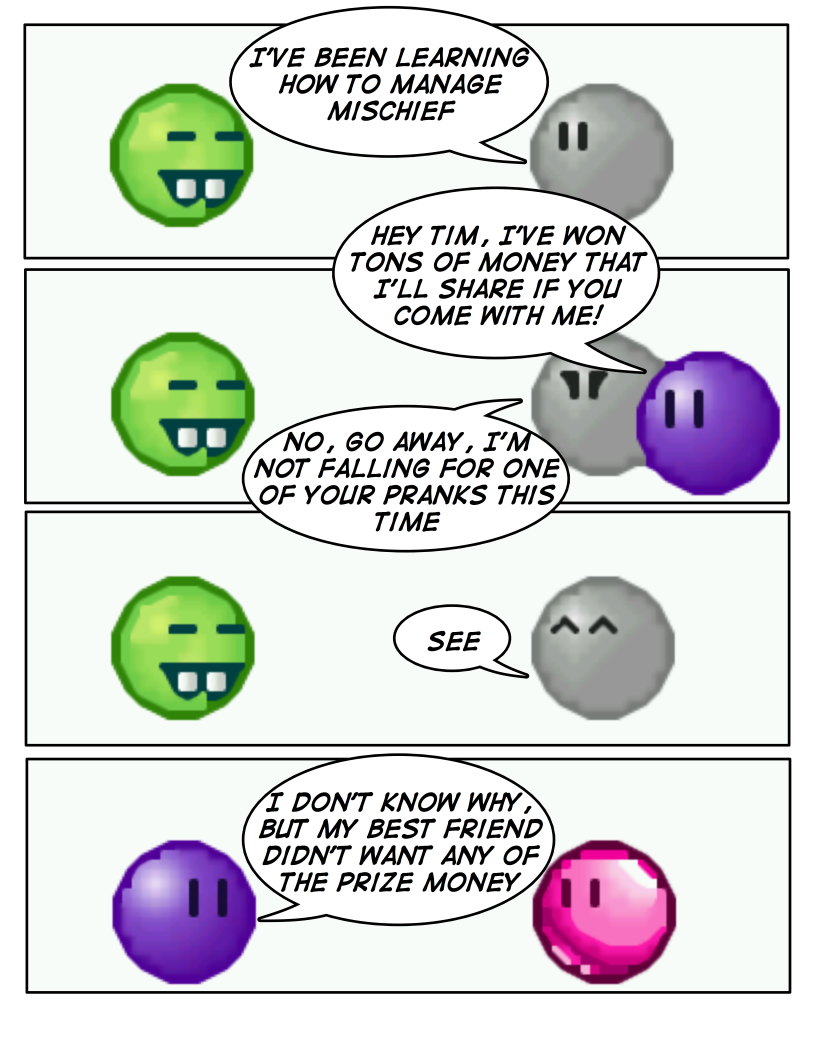 Watch
If you like this, check out my other Emoticomics:
danvzare.deviantart.com/galler…
It seems to me as though Tim needs to learn that Gurp only picks on him, because he's his best friend. A somewhat heart-warming sentence that was.
On the otherhand, it is possible that Gurp chose to share the money with Tim, because he knew he would have said no, and thus wouldn't have to share the money. If that makes any sense, at all.