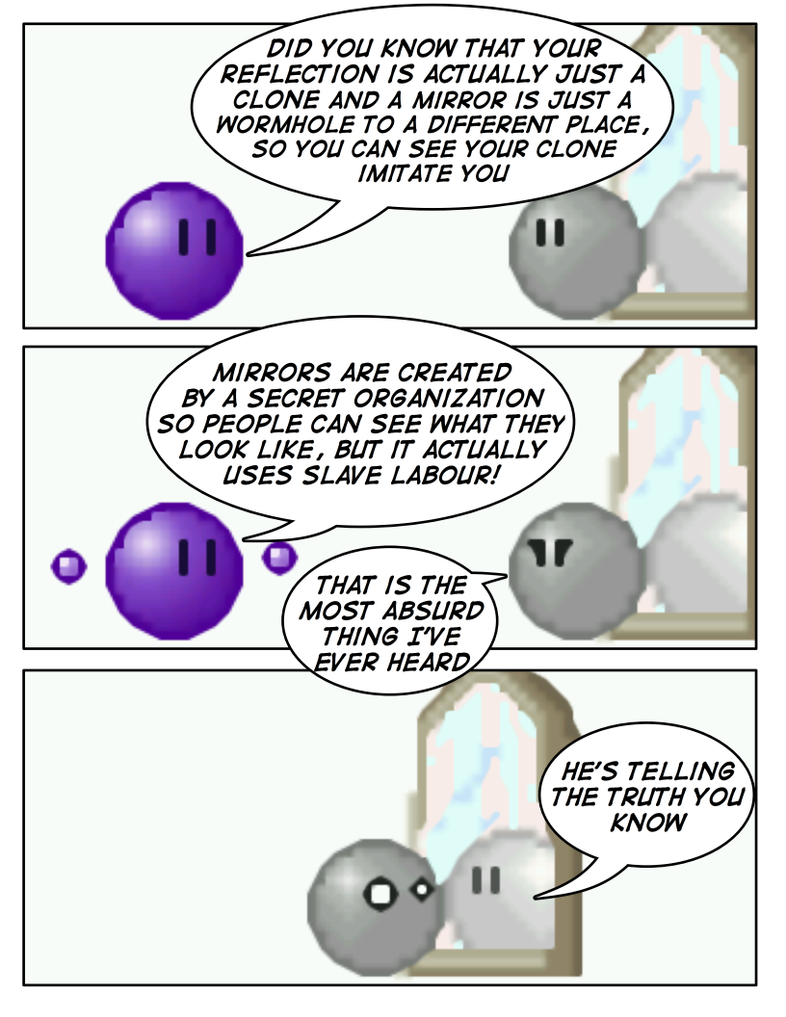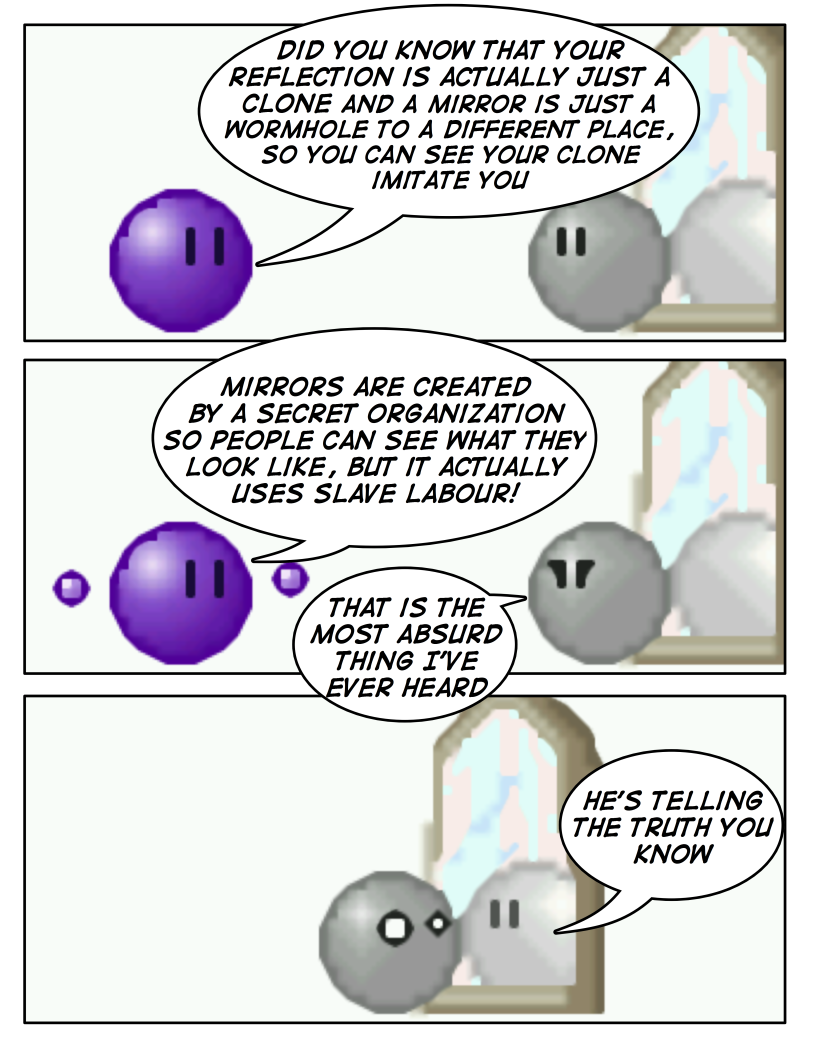 Watch
If you like this, be sure to check out my other Emoticomics:
danvzare.deviantart.com/galler…
It's quite surprising that creating clones and wormholes is much easier than making an actual functioning mirror.
Also, this comic has way too many words.

Poor mirrors... Honestly, in childhood I though a very similar thing about mirrors. Well, who didn't...
Reply

lol seems like a prank I'd pull on Halloween with a gag mirror
Reply