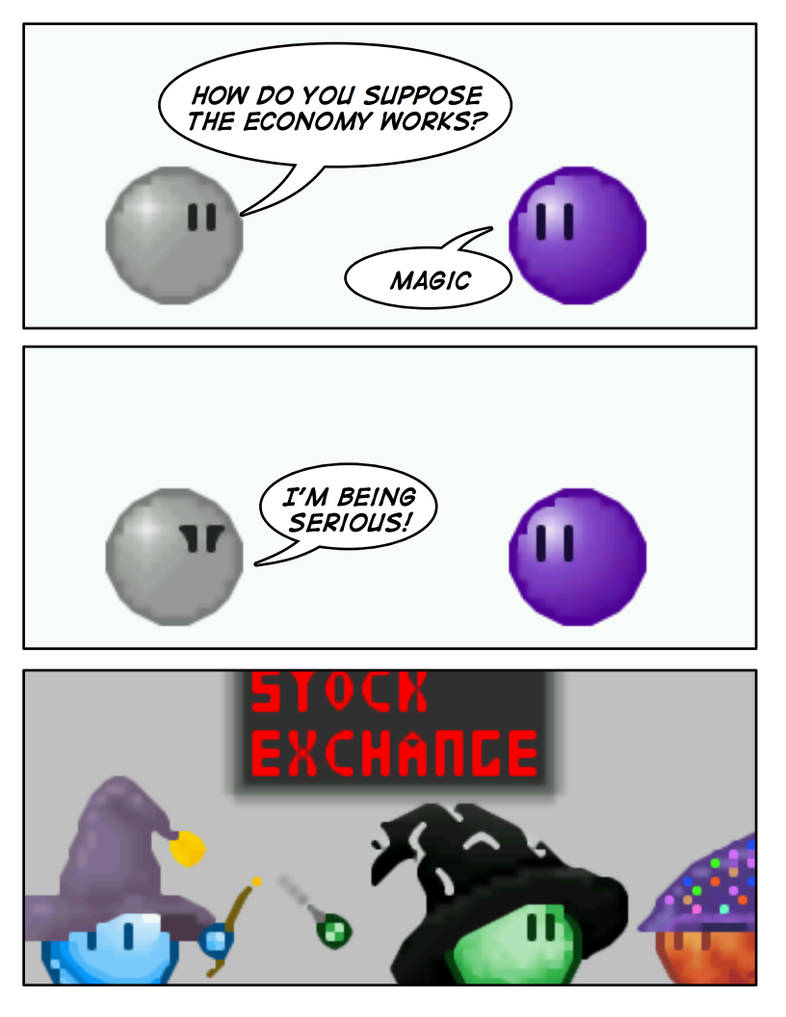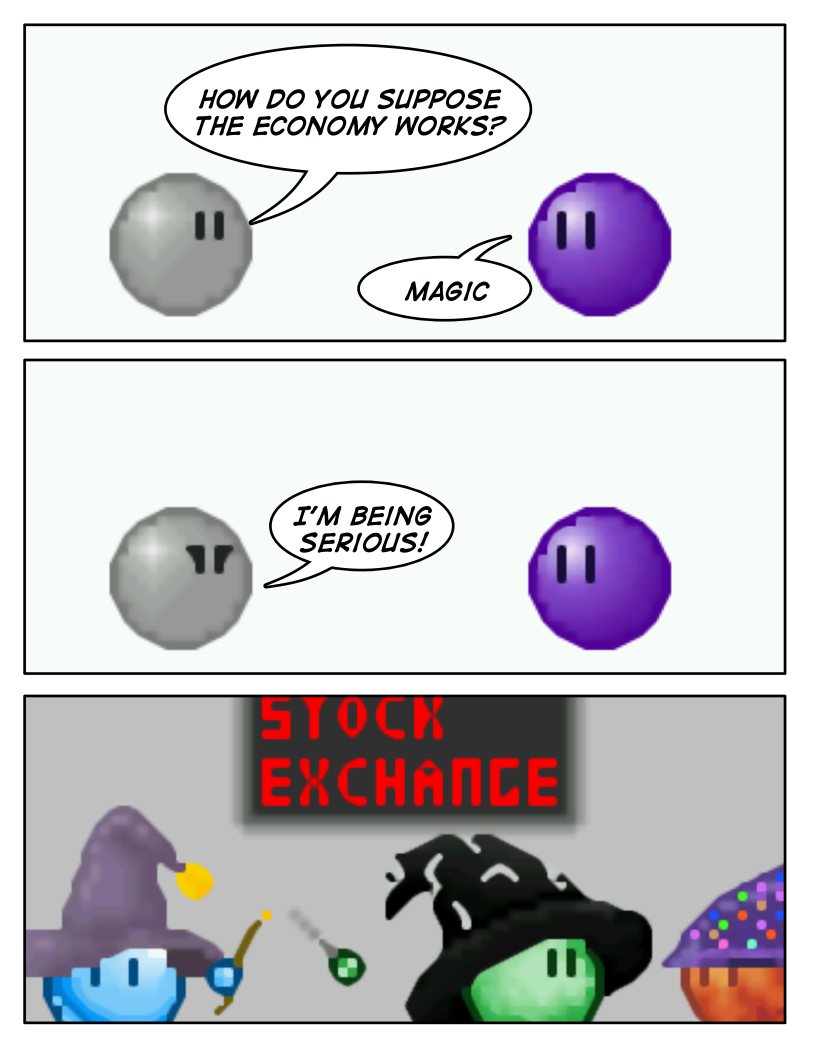 Watch
If you don't get the joke, the final panel is showing that the economy does run on magic (which is why it doesn't make any sense).
If you still don't get it, maybe it's just not funny.

I do on the other hand have many other Emoticomics, most of which are funny, so check those out.