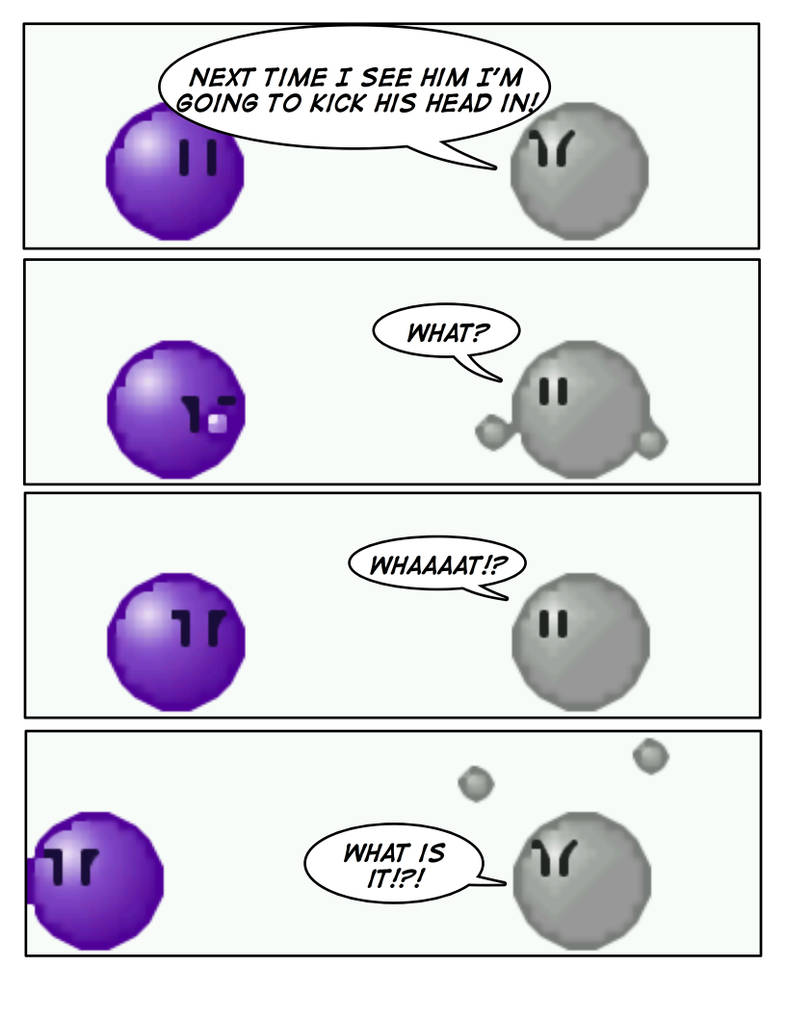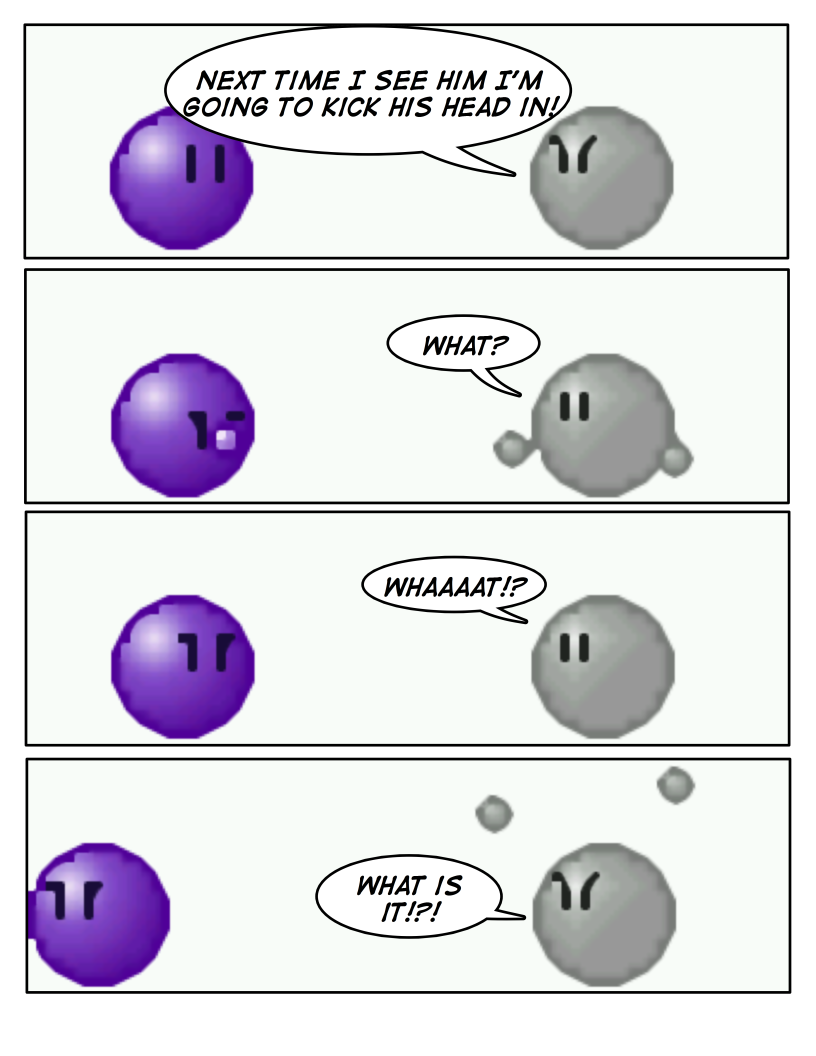 Watch
He's got no feet, nor any legs. He literally can't kick anything.
There's stupid (like the purple one) and then there's stoopid (like the grey one).

The next one will probably be better.

This is one of the classic ones I missed. I think maybe I should be glad I missed this one.

Reply

Once again, he knows the word that he isn't supposed to know because of the emote body... just a matter of time when he will find out about the comic...
Reply