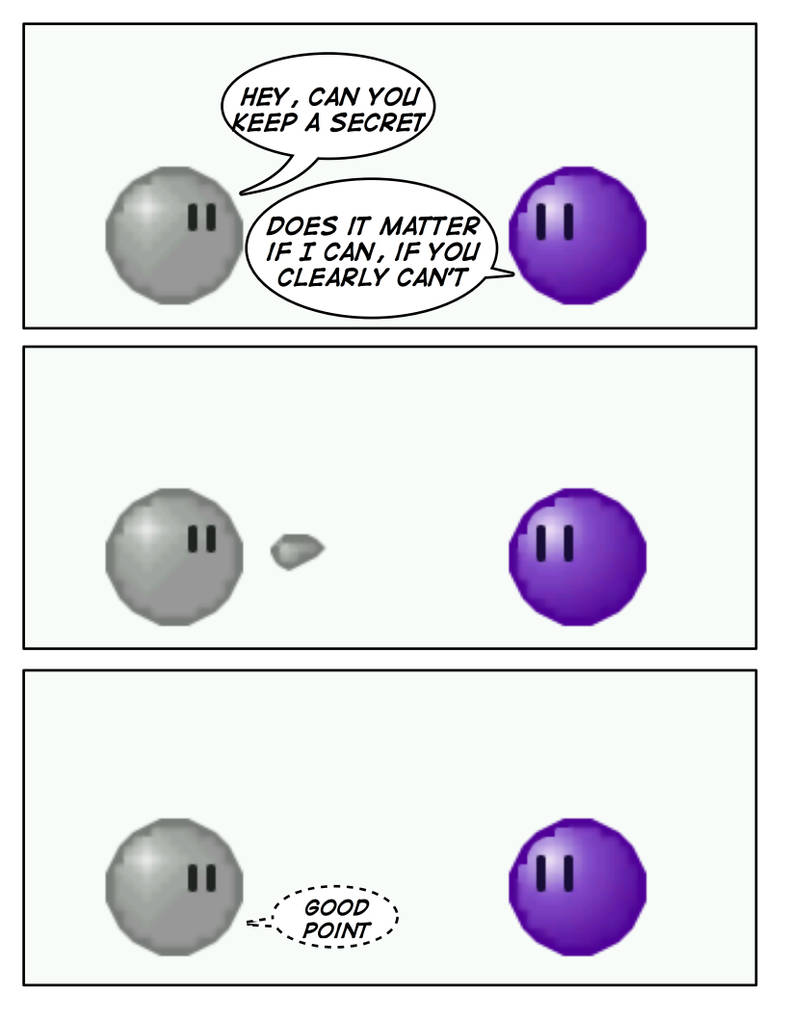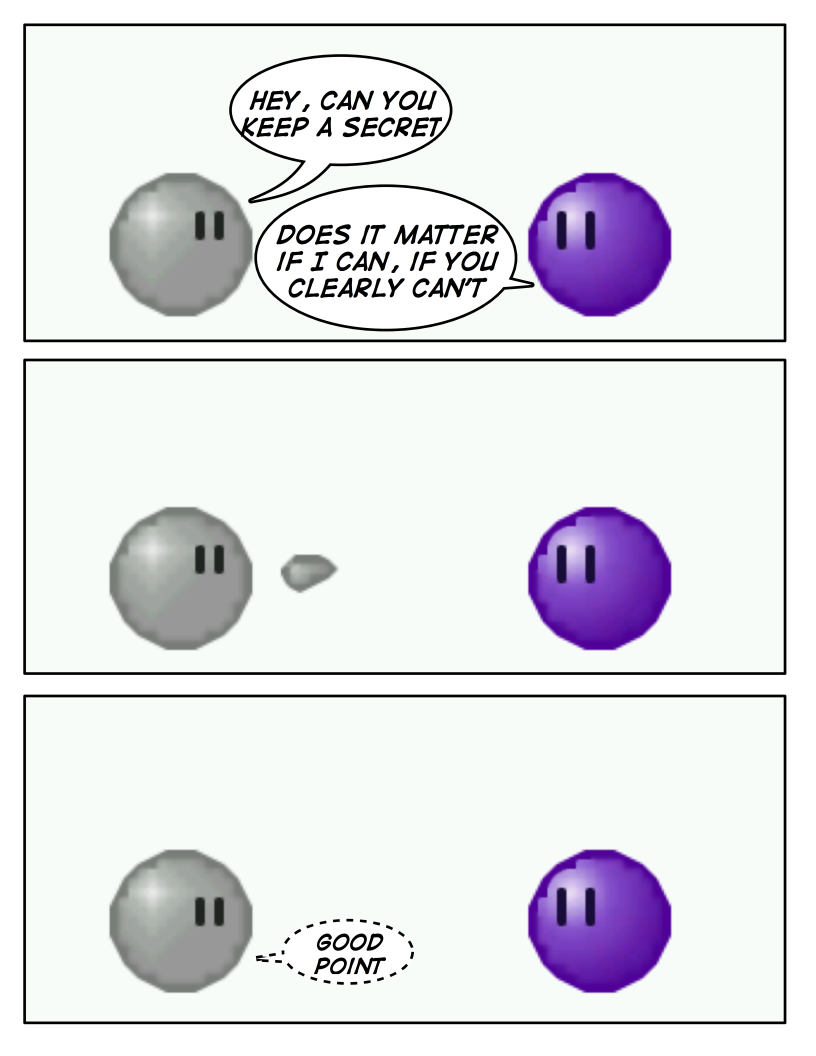 Watch
This is only one of MANY Emoticomics. So be sure to check out the others:
[link]
Think about it. If you tell someone a secret, then you don't know how to keep a secret. So if you can't keep a secret, it doesn't matter if the person you're telling can keep a secret. Because even if they can keep a secret, chances are that're you're going to reveal the secret to yet another person anyway.
...that was more understandable in my head.

Secret is best kept when only one person knows about it.

When two people know about it, it's no more a true secret.
Reply

True. Anyone beginning a sentence with, "keep this to yourself" has not kept anything to themselves ever.
Reply

makes sense!

Reply