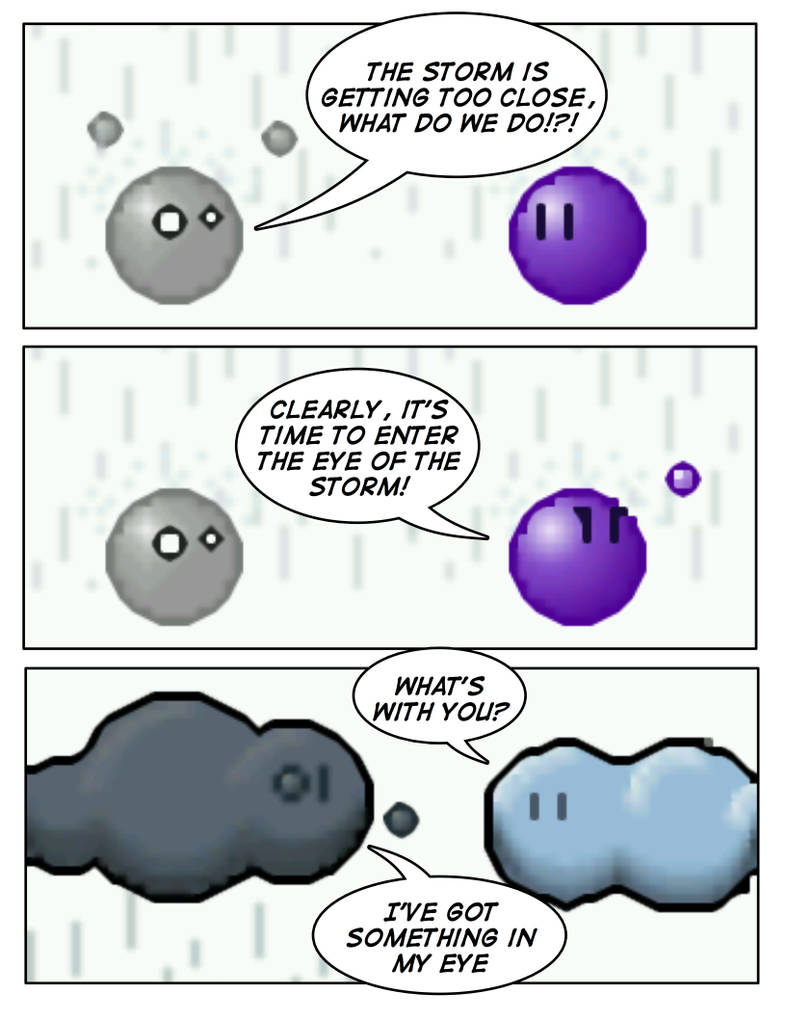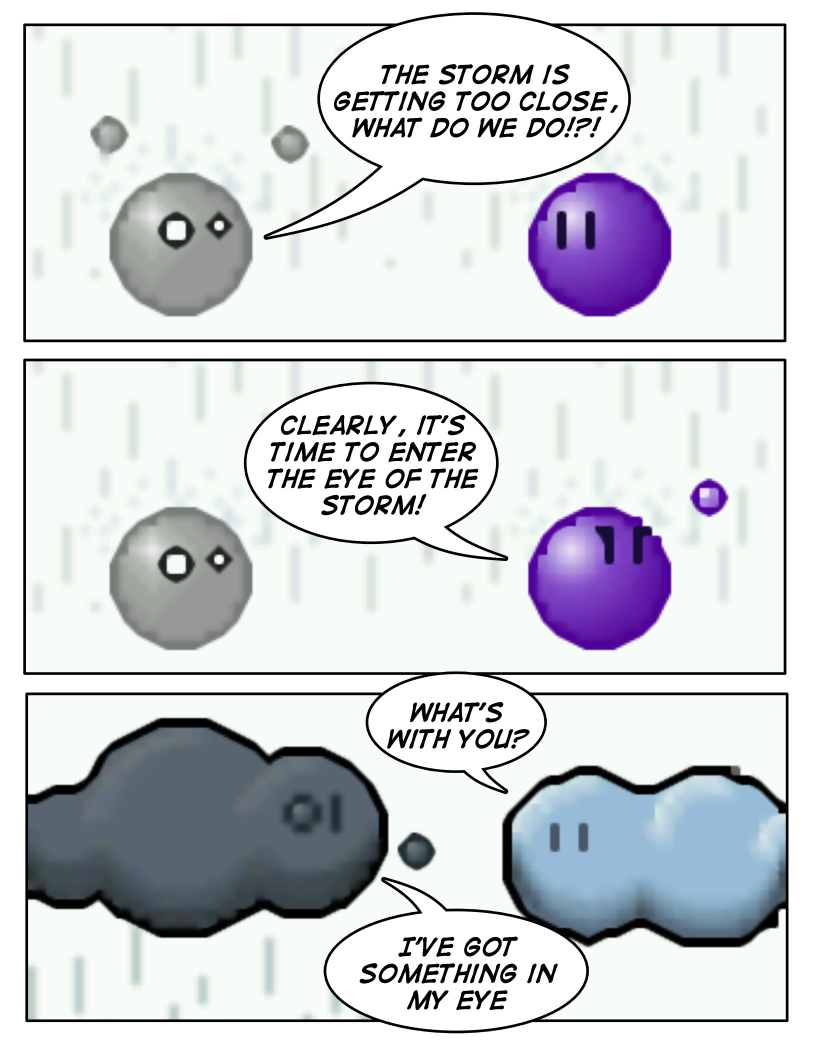 Watch
This one kind of feels like an obvious joke to me. Still, you gotta like it.
Although you have to wonder, how did Gurp and Timmy get into that cloud?

Poor storm... it doesn't even have time to check its eye because it has to work all the time, causing storms everywhere...
Reply

Reply

They ate magic beans, and sprouted a pair of wings, turning them both into a Pegasus. And they flew into the clouds!

Well it's either that, or they found a hot air balloon, and went all Wizard of Oz in that cloud.
Reply