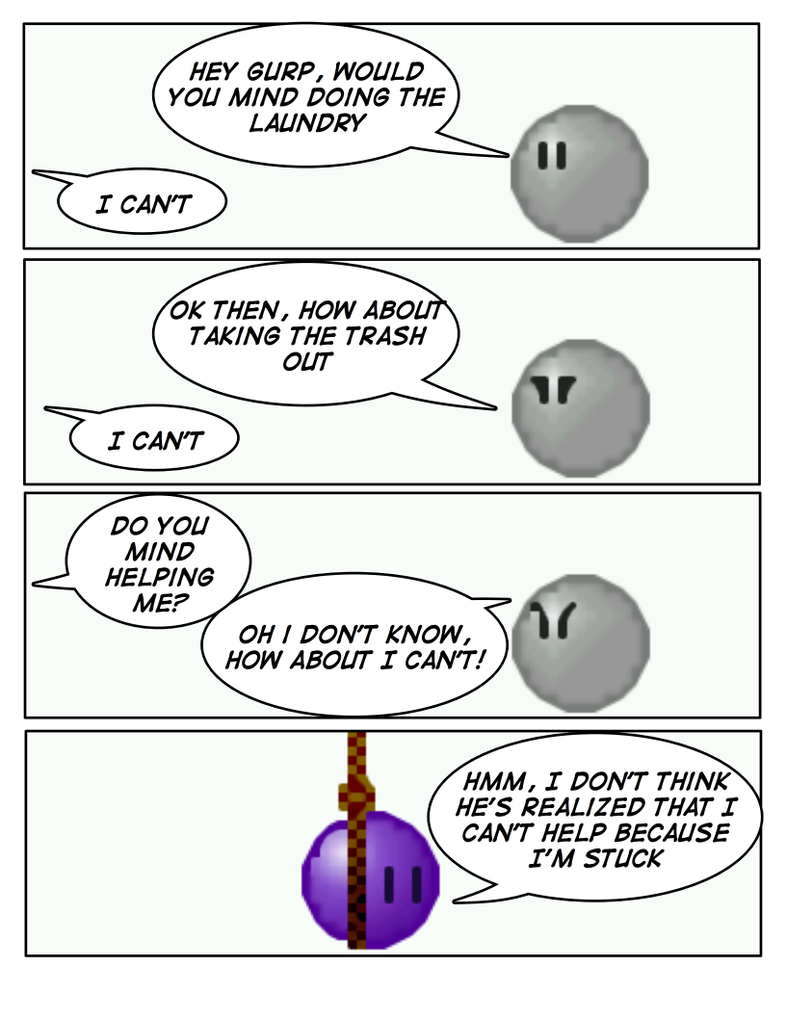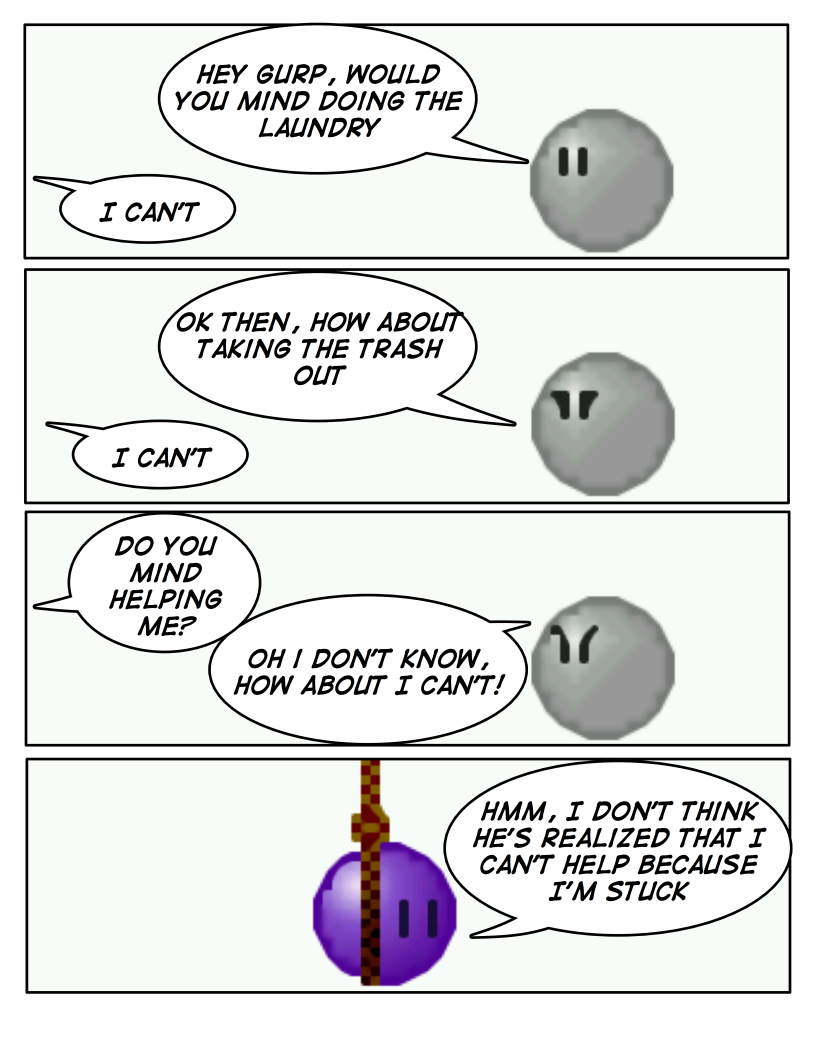 Watch
Now let this be a lesson to you. If someone says they can't, they might literally mean it.
Also, sorry for explaining the joke in the last panel. I was worried it might not be easy to get otherwise.
If you like this, be sure to check out my other Emoticomics:
danvzare.deviantart.com/galler…

Well, knowing Gurp, I'm not surprised that Tim is not suspecting anything. It's very Gurp-like to avoid helping the others.
Reply

it's al about how you word your sentences with some people
Reply