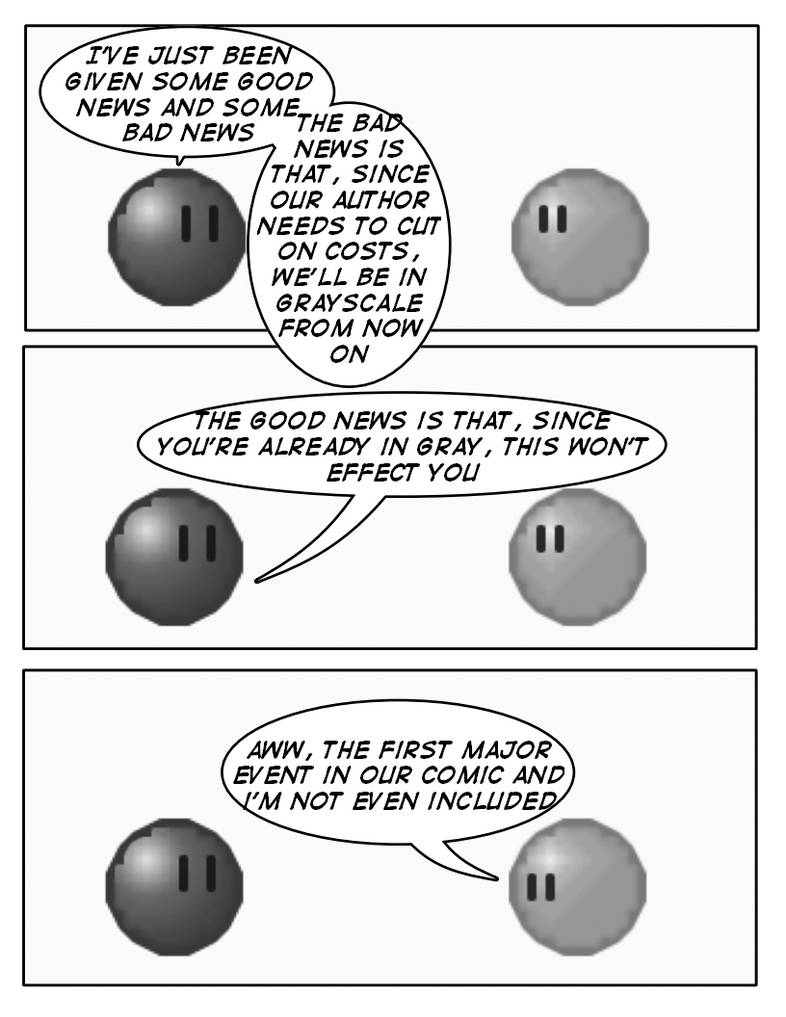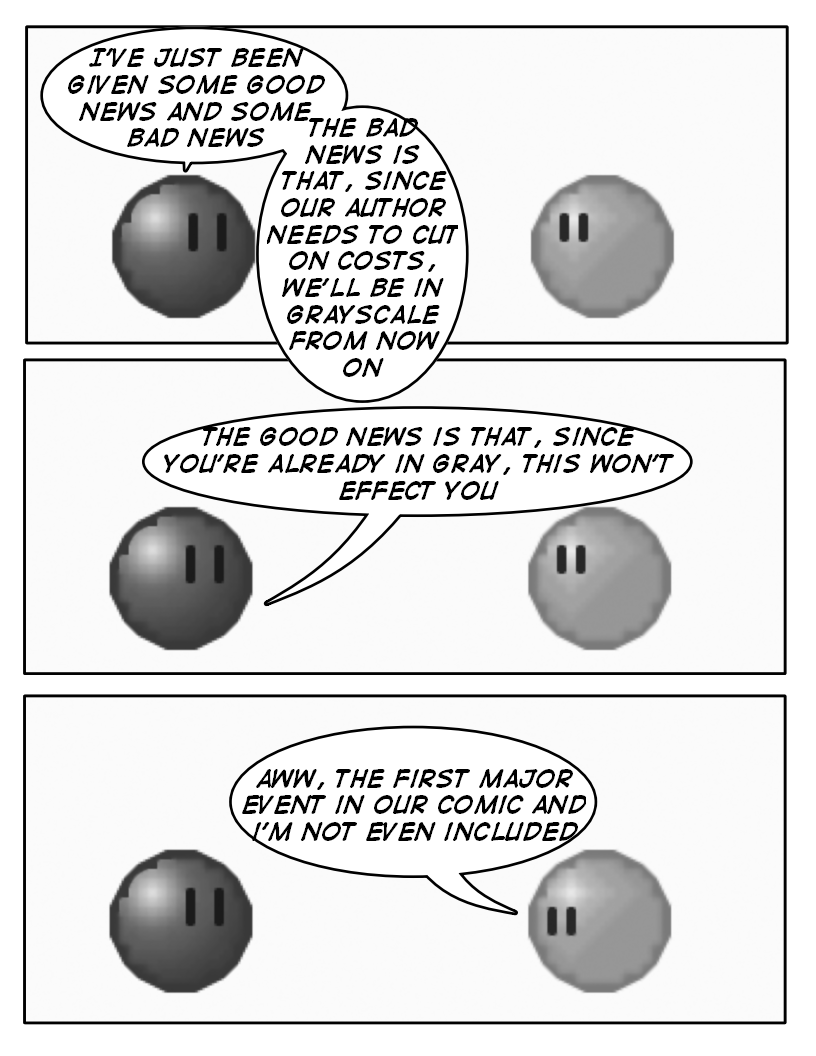 Watch
Sorry about this being submited late, but i've gone out today and I just started my online course.

Now onto the (un)funny comment

What Gurp said is untrue, they're only grayscale because there was too much colour in the last comic.

Poor Timmy, not being included anywhere important.

He must be feeling left out.
We can still tell apart Gurp and Timmy even on grayscale, because their eyes are different size.
Reply

first i was like " where's the funny part

? "
so i re read it again
and then i got it GRAY XD
some time i feel my brain work slow < don't you mean all the time

Reply