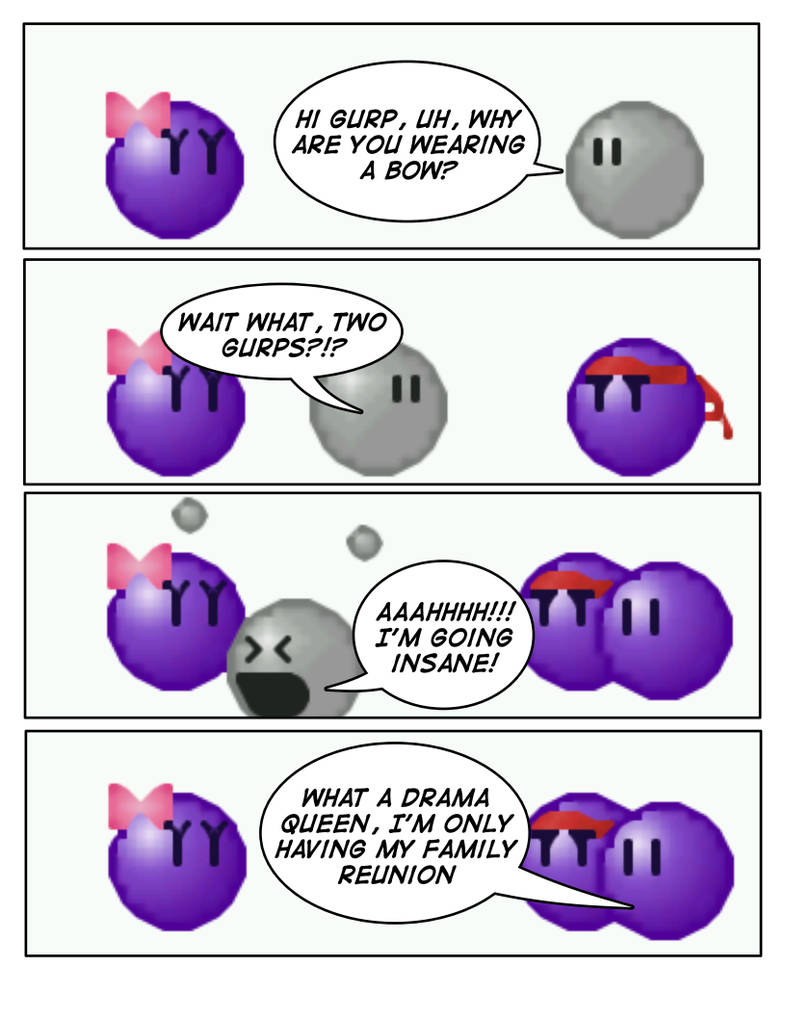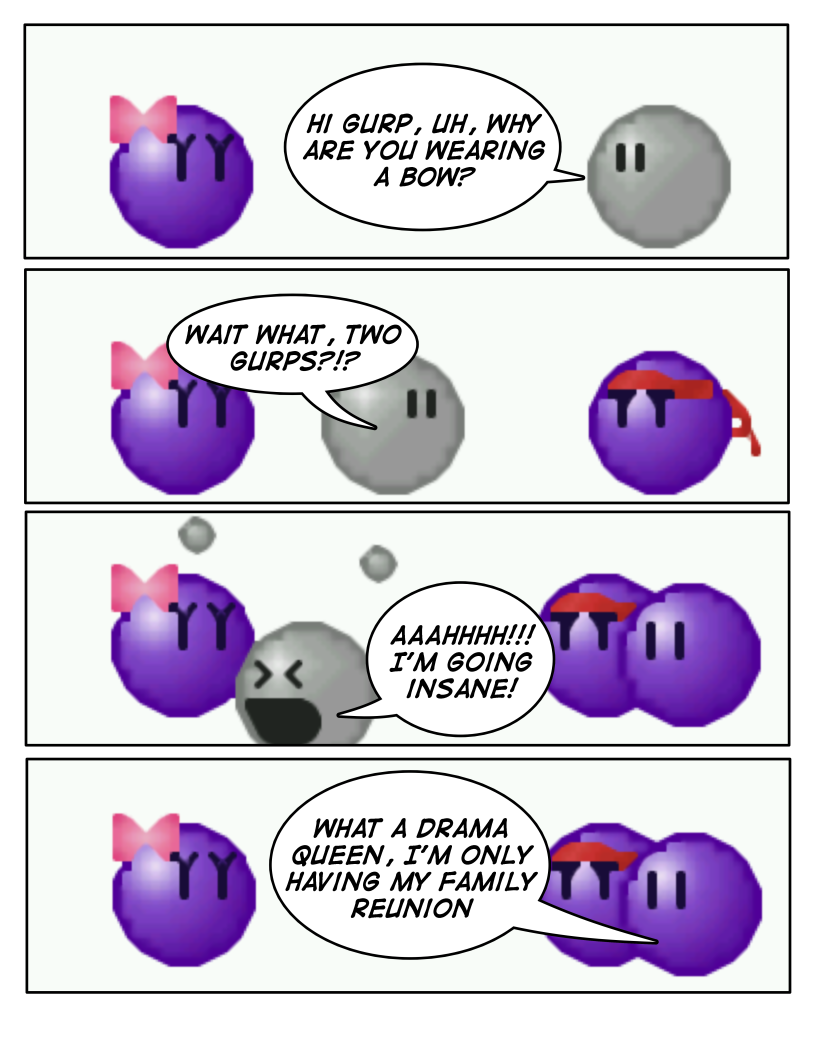 Watch
I bet that emotes that are related look very similar to each other. Actually this reminds me of something to do with Harry Potter. Why does Ron Weasley's parents look so similar? Did two red heads just so happen to get together, did the writer lack imagination, or is it something WORSE!


Love how one of those relatives has the same headband as Clover Man

Reply

The real question is though, why does he have the same headband as Clover Man.
Reply

Gurp genes are strong.

If everyone in his family look so similar, could his parents be blood relatives, too?

That would explain his craziness.
Reply

LOL!!!!

Reply


so epic and funny!
Reply

Thanks. Also this has got to be the fastest I've ever recieved a comment after uploading.
Reply

hehe, I saw it on the front page and just HAD to click it!

Reply

I have to admit, I've never had a comment quite as quick as that. By the way, thanks for all the favs

I wish I had more to say, but unfortunately I don't, other than stuff that makes me sound like I'm advertising myself.
Reply