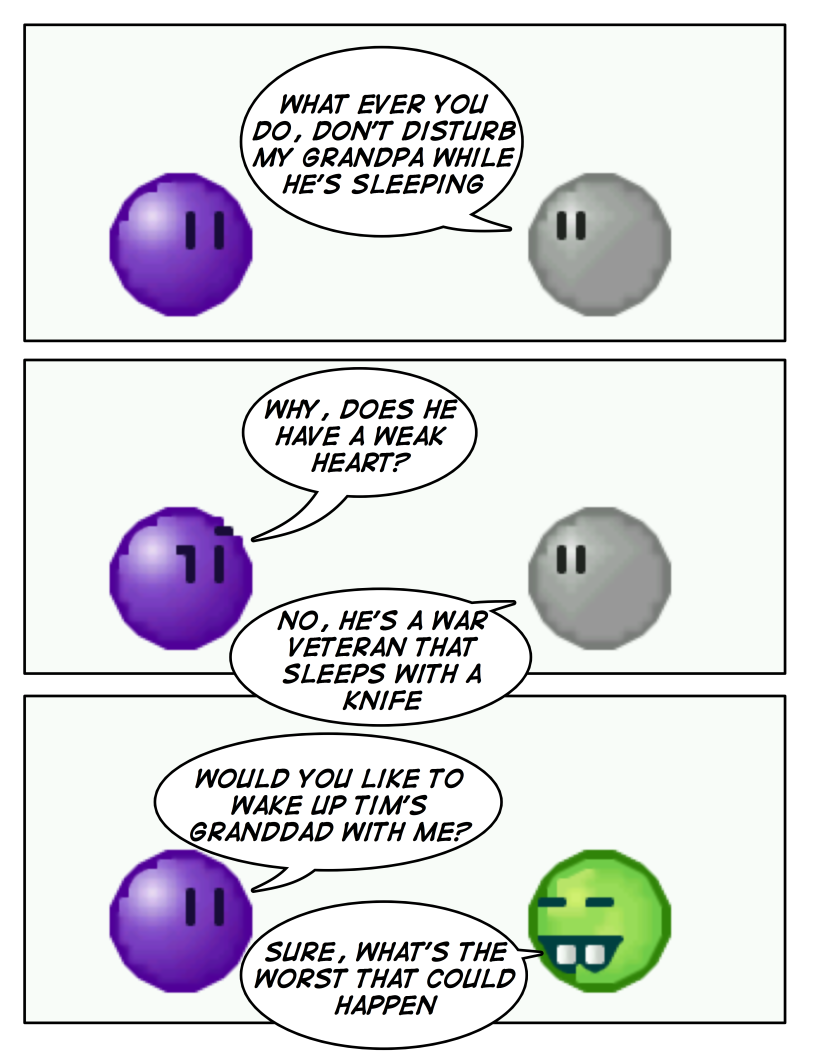 Watch
This is why don't wake up crazy old people, chances are they'll either stab you or suffer from a sudden and inexplicable heart attack.
Either way, you're probably going to be heading to a hospital.
Hey, if you like this, be sure to check out my other Emoticomics here:
[link]

Gurp just wants to see someone getting stabbed, doesn't he?
Reply

Reply

dark humor is some of the best humor
Reply

I think I've firmly established that the purple emote is usually quite mean. Look on the bright side though, at least he's not picking on the grey emote, this time.

Reply