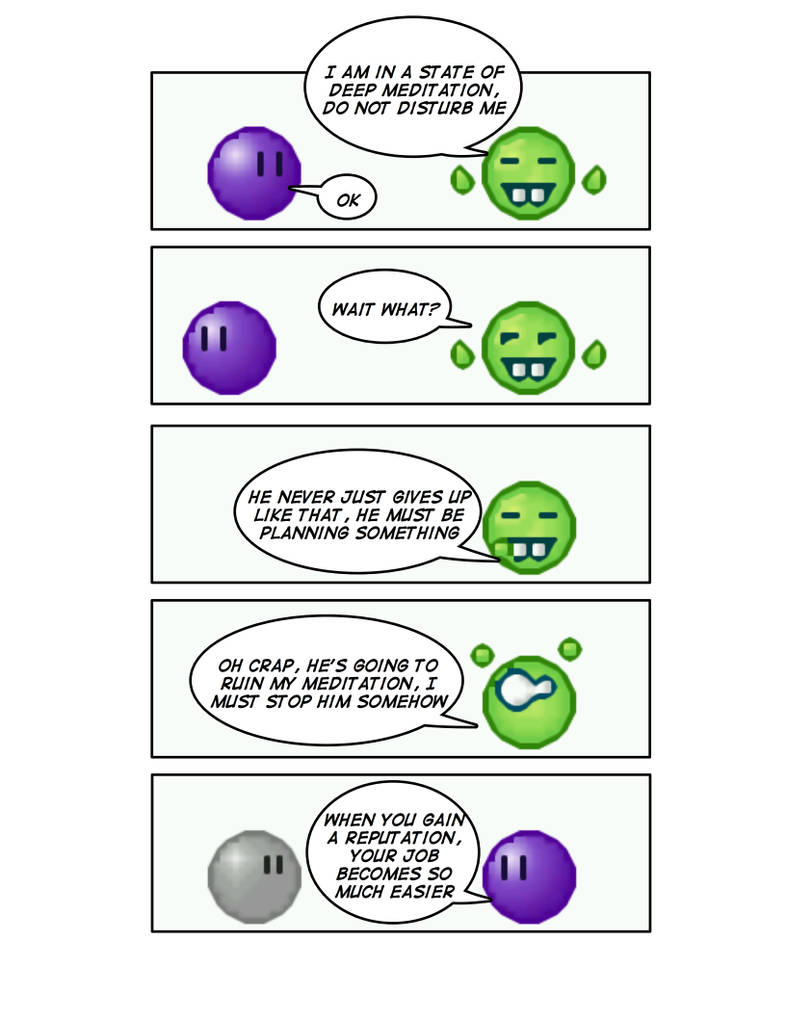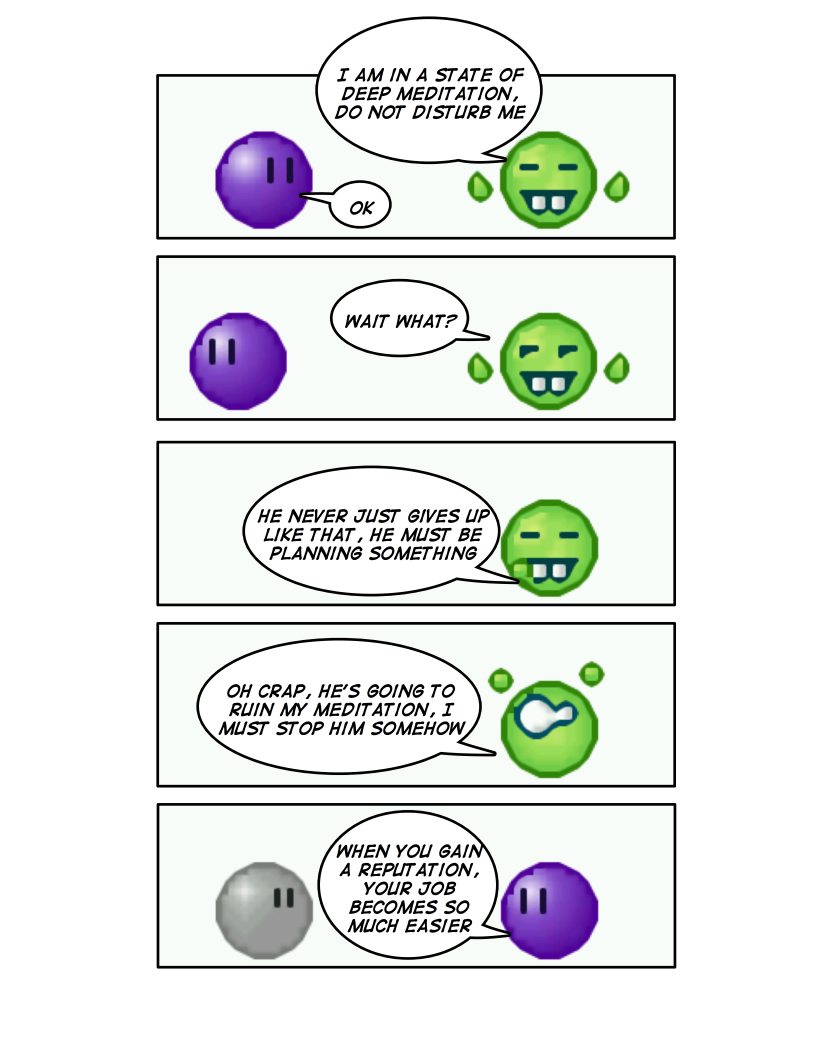 Watch
If you like this, be sure to check out my other Emoticomics here
[link]
I originally wanted the next comic that I was going to submit, to be a 20 Quid Amusements comic. But due to working for three days straight on my TMA, and not wanting it to look like I was favouring 20 Quid Amusements (not to mention that Emoticomic is much easier to make), I instead made my next Emoticomic.
Today my sister made me a Logo for my 20 Quid Amusements. She is a brilliant artist and the logo looks AWESOME. Trust me, when I use it, you're going to see a lot of credit going to her.
Hmm, I usualy talk about the comic in this section don't I. Actually, I think I'm supposed to.
Ok, here goes... you ever realize that when you get yourself a reputation doing something. Those jobs seem to work themselves out. Like if you're a real badass drug dealer, people will pay because they know they'll lose their knee caps. So you don't have to do as much work. It's also like all big companies, because they originally made really great products, but now that they have great reputations, they know that people will buy no matter what crap they spurt out.


Gurp has planned it for a long time, I guess. He seems so confident in his actions.
Reply

Reply