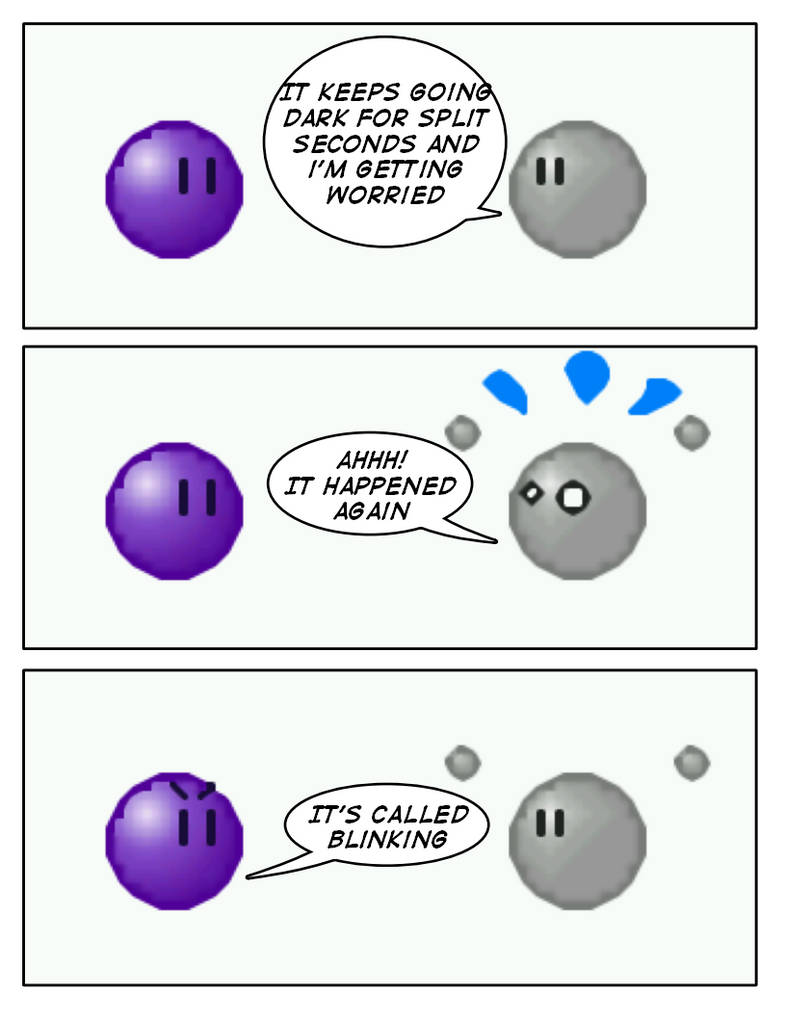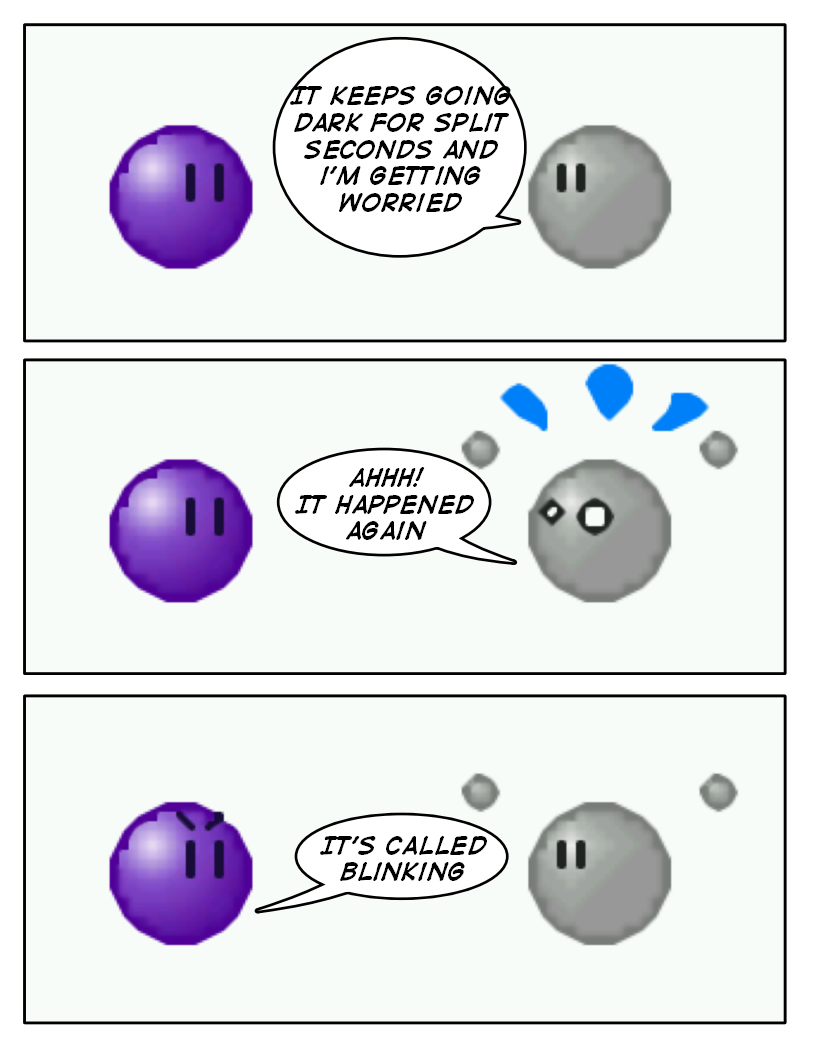 Watch
If you've got a problem, come see Dr Gurp

Blinking can be so scary.

You can never know what will happen the next time. When you open your eyes, you can find out that you became blind. It's risky to blink, You can never know if it's the last time when you're seeing light.
Reply

And let's not forget those weeping angels as well.
Blinking can be very VERY scary. As a matter of fact, it's even a gameplay mechanic in a horror game. That's just how scary it can be!
Reply

Gods help us, he's a coward AND an idiot.
Reply

yea!

Don't worry, you're just blinking

Reply

I can't promise they'll all be as funny as this one, but it was quite funny wasn't it, thanks for the compliment

Reply