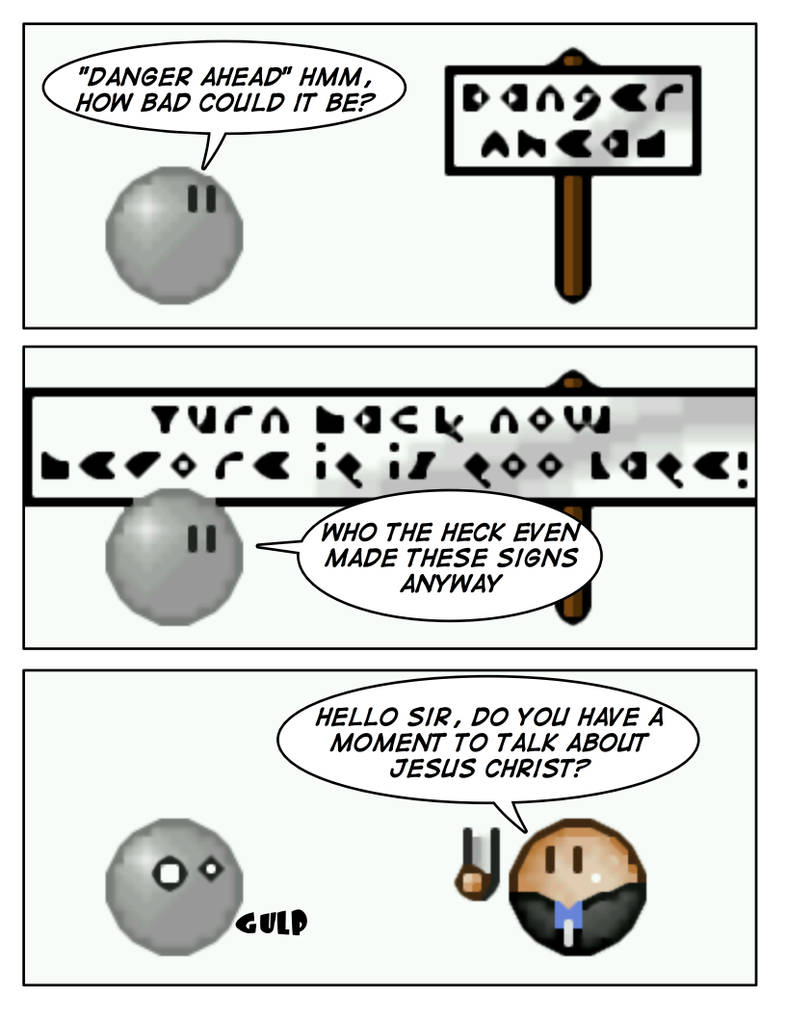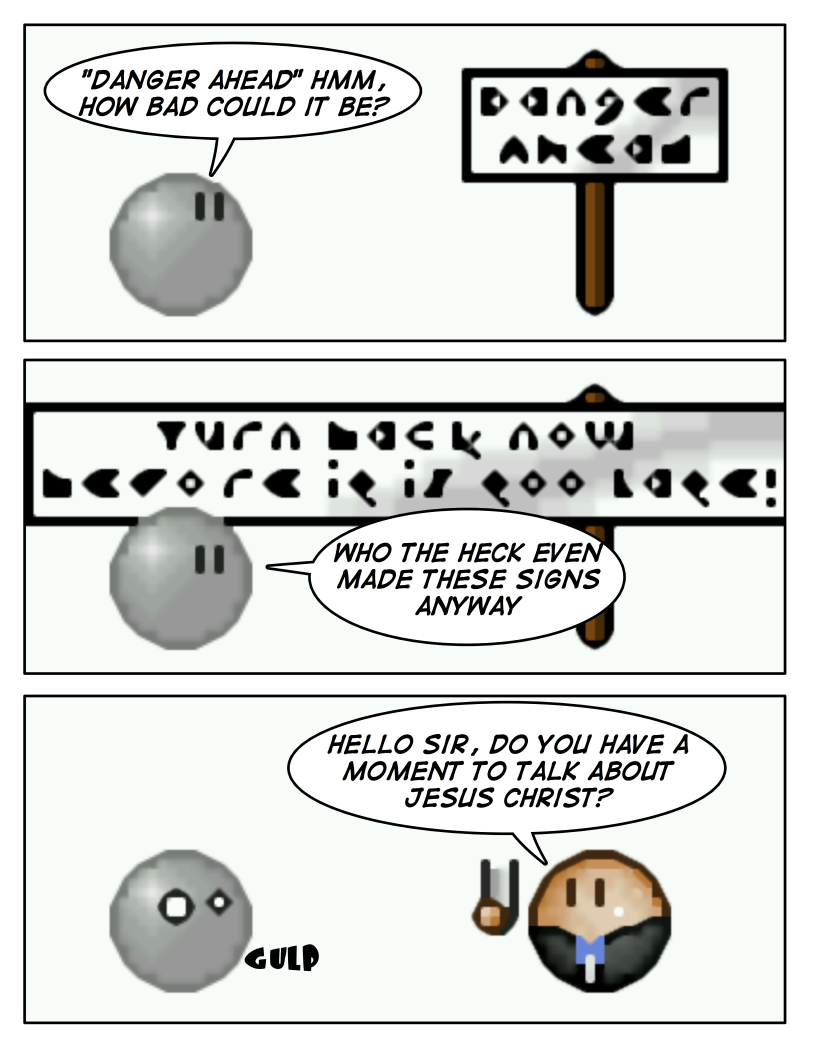 Watch
I had one of those guys knock on the door once. I'm ashamed to say that I was polite, seriously, I am very ashamed of myself for being polite to those guys (why am I so nice?!? oh wait, my upbringing). I'll tell you something, if you really want to annoy them you just have to go on about how you're a devil worshipper. Thinking about it, I probably could give a pretty damn good arguement to that, I mean, It's not like the Devil threw fireballs on a town for not believing in him, nor did he flood the entire world, nor did he kill innocent children just because their parents didn't put a symbol on the door.
Anyway, hopefully this comic will get you to adhere to important signs. Also, who do YOU think placed all of those signs?
EDIT: No offence to anyone's beliefs.


I had one woman like this to come to me... she kept me at door for 3.5 hours, not allowing to shut it. >.< I also had a bit too good upbringing to get rid of her.

One of the reasons why I am so allergic to all religions.
Reply

I know what it's like when you can't help but be too polite to those types of people.
Curse our good upbringings!
Reply

For Evangelists, say you're Catholic. For Catholics, say you're Mormon. For Mormons, say you're a Jehovas Witness. For Jehovas Witnesses, say you're Jewish. It's ok to lie about your religion to get other religions to leave you alone. Also, it's always ok to tell Scientologists to f**k off.
Reply

Does telling them you're a devil worshiper work for all of them?
Reply

XD i've scared them a few times when they came to my door
Reply

Yeah, unfotunately I was polite when they came to my door. The problem with that was that thy came back. (They probaby would've come back anyway, but...)
Reply

when they came to our door i had some stuff left over from halloween, fake blood, a black hooded robe, and i damn big knife. i drenched the knife in the fake blood put the robe on and picked up my family's black cat who goes limp when held and answered the door.
Reply

I would have loved to have seen the look on their faces. That must have been awesome

Reply