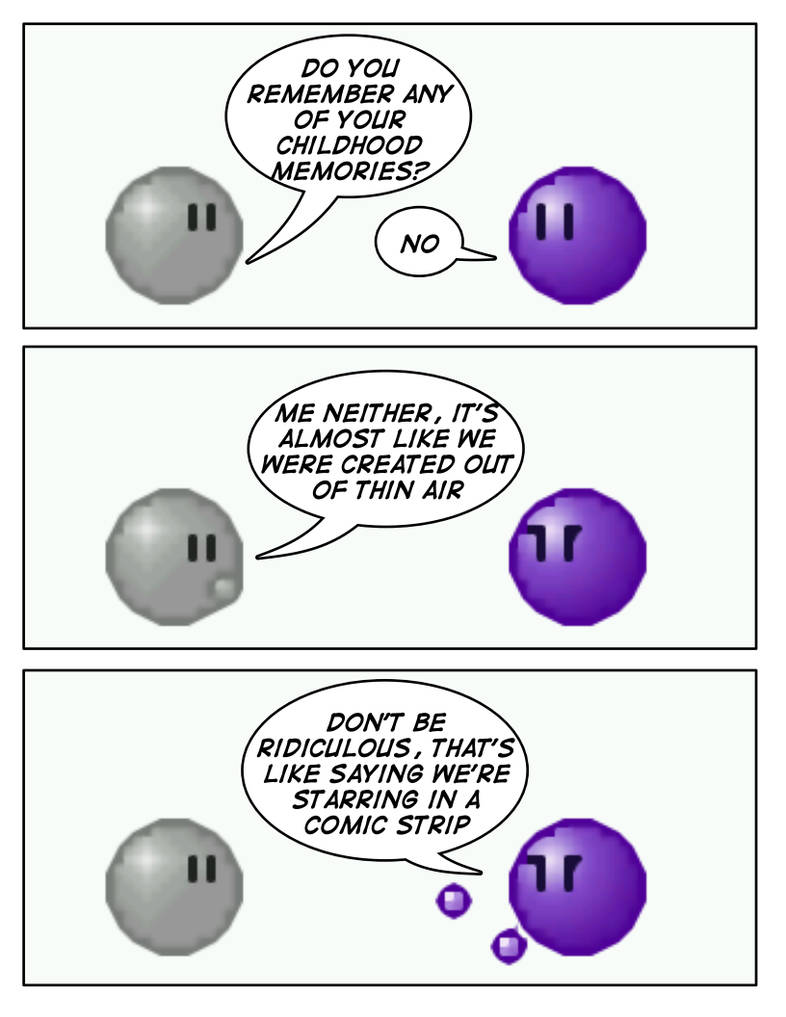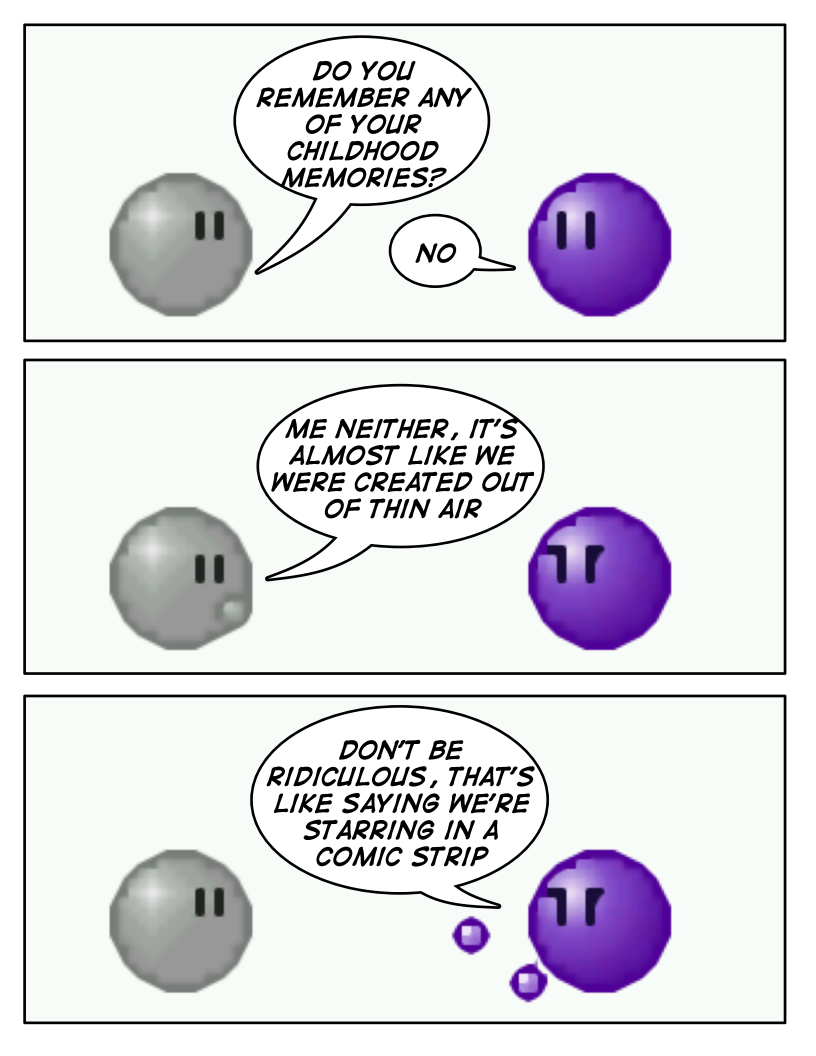 Watch
If you like this comic, you will surely like all the other Emoticomics
[link]
Gurp is either being sarcastic, because he knows they're in a comic strip.
or
He's being literal, because they were created from ones and zeros, and not thin air, and they aren't in a comic strip, they're in a comic page.
Choose one, unless you can think of something better


They can't break the fourth wall if they don't know about its existence. But once emotes start suspecting that they're in a comic... they might break it and a bunch of emotes would flood our world!

However, if they're so small that eyeballs are their planets, we shouldn't worry.... unless emotes are bringing some viruses that are deathly to us humans.
Reply

I think it would be cute to see a bunch of real life tiny emotes roaming about the place.
As for viruses though. Let's hope they can't cross over to humans.

Reply

oh really?

Reply