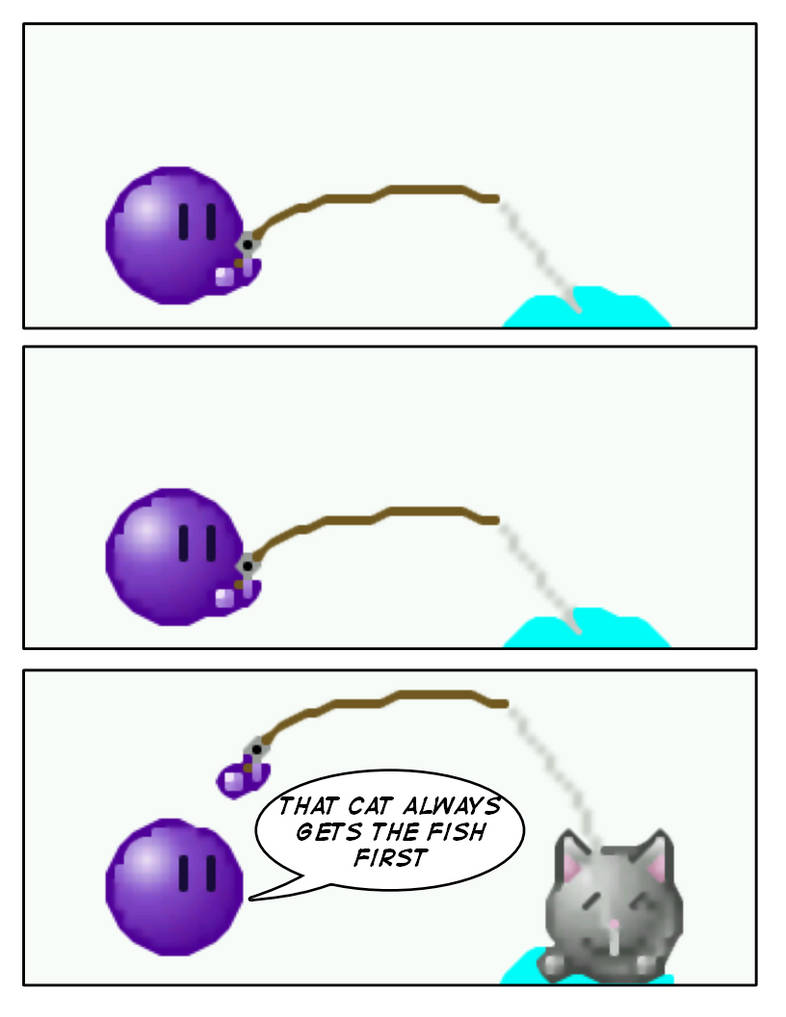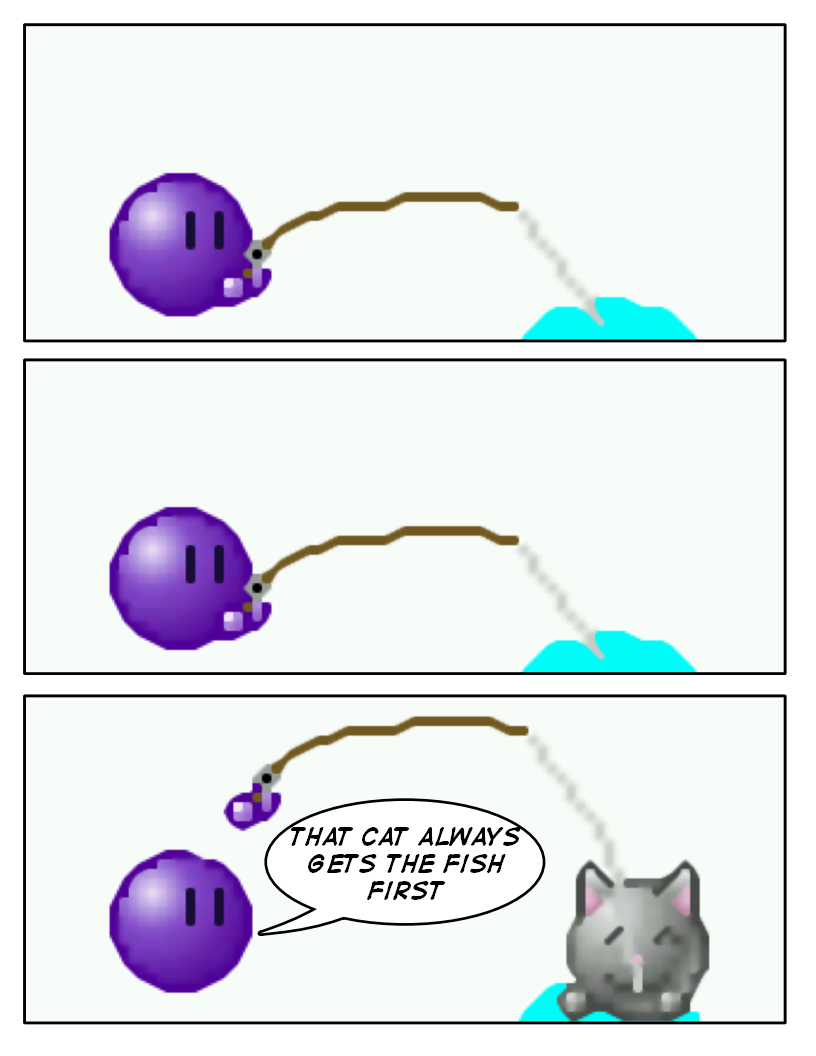 Watch
You know how cats are always after the fish in fish tanks, well what if they moved to the fishing ponds


The cats usually dislike being near water... but looks like the hunger overcame that fear.
How can someone go fishing without feeding a cat?

That's impossible!
Reply

If the cat is even beating him there, he'll never catch a fish.
Reply

He could always eat the cat, but I doubt it would taste as nice as the fish.
Reply

He DID catch the cat, didn't he? The fish WAS already in the cat's mouth! Maybe cats taste better when they have fish inside of them? Probably not.
Thinking about this comic again made me chuckle at how stupidly funny it is! It's great!

!! I mean, it's such a silly idea, but it resonates in a very funny way, and the simple graphics really help it out! It... is kinda stupid, but... it's so great! I would never have been able to come up with this, I know that! And it's funny.


Reply

Reply

Oops, I forgot about that.


Can we pretend they do love water

Reply

aww cats so cute XD
i guess he will never catch a fish XD
Reply