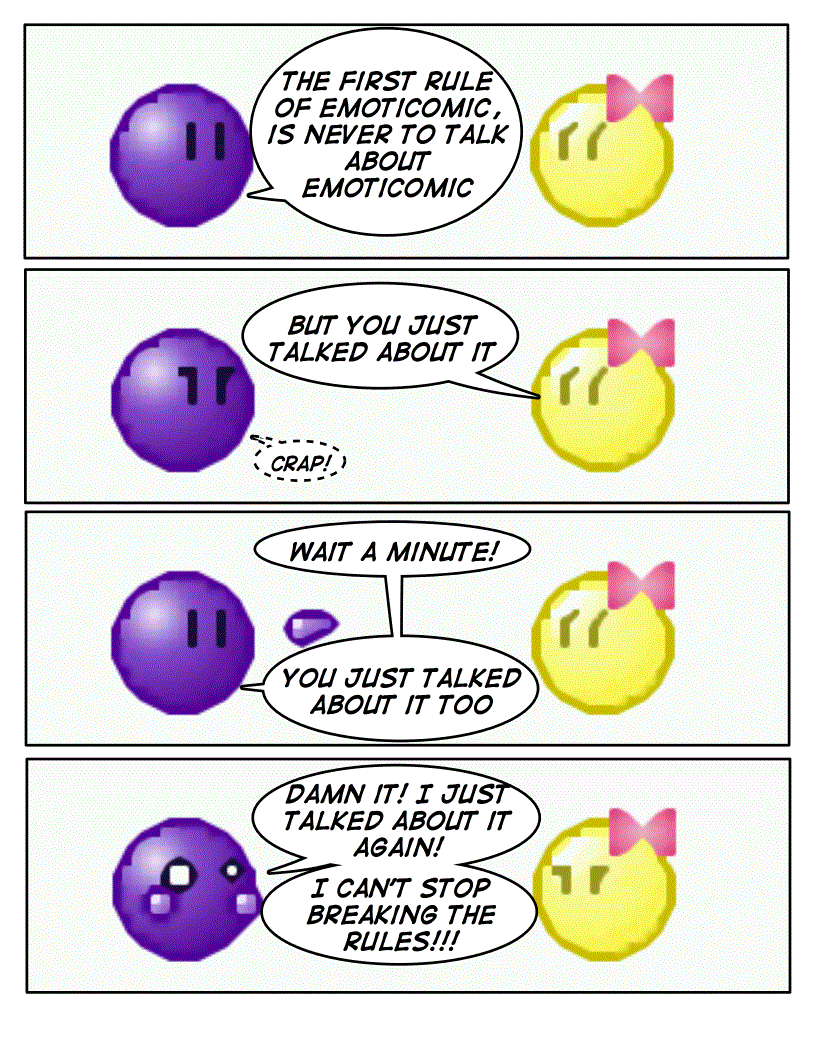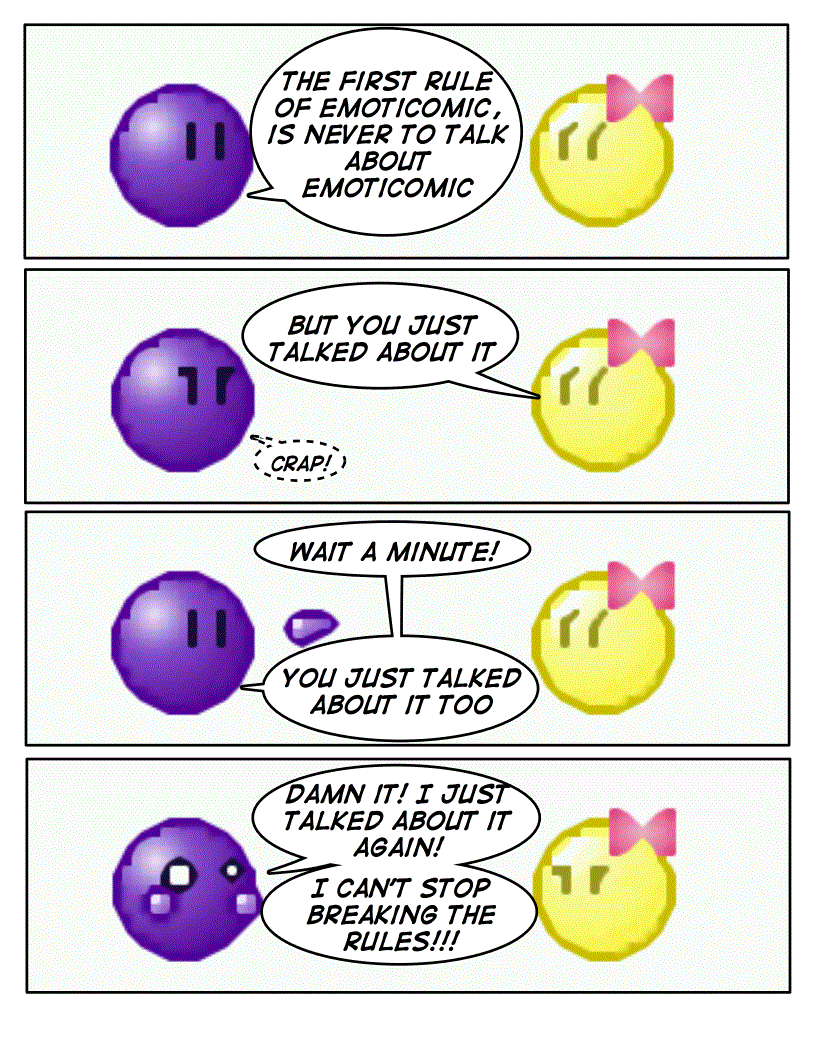 Watch
It's the 50th Emoticomic (excluding specials) and to celebrate, I'm breaking all the rules by animating the comic.

I knew I was going to animated this comic for a very long time, but I didn't know how I was going to animate it, nor what it would be about. To be honest, it was hard coming up with a joke for "Breaking the Rules" and it was hard to come up with ideas on how to animate a normally static comic, but overall I think it came out good. The first speech bubble originally was going to say something about her being a new emote, but there wasn't enough room in the panel, so it was cut.

Also, I could have made it an Animated PNG instead of a GIF. But most browsers don't natively support Animated PNG's, and besides, I wouldn't want the file to be too big. So GIF will do.