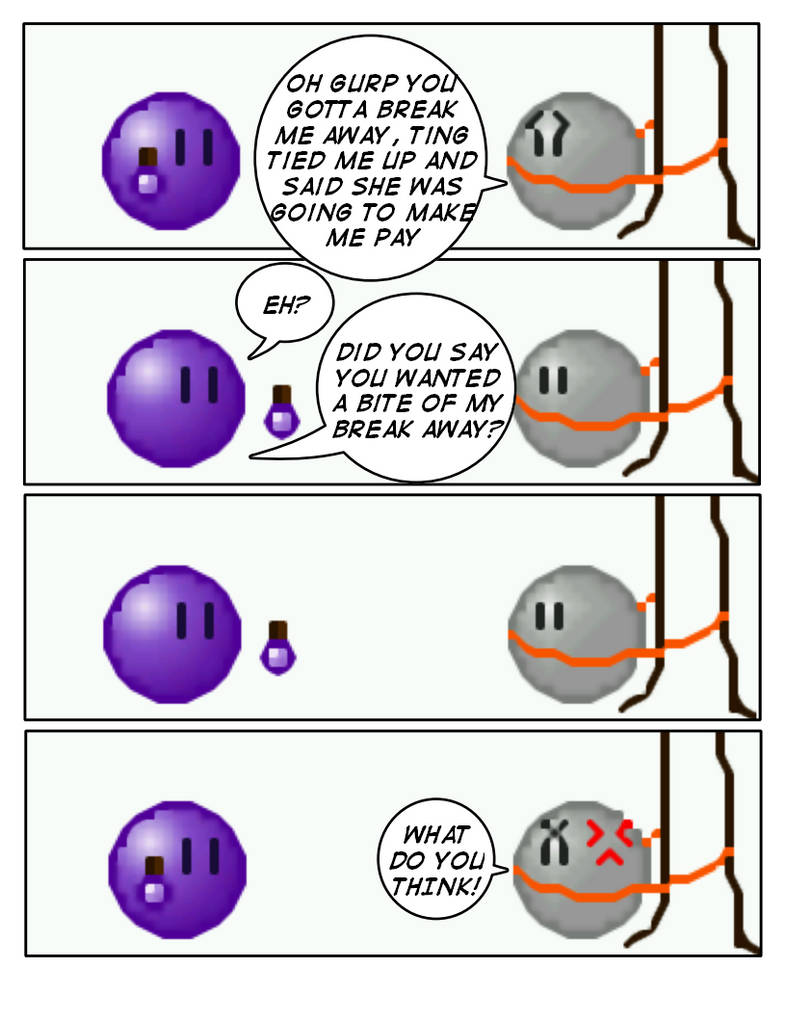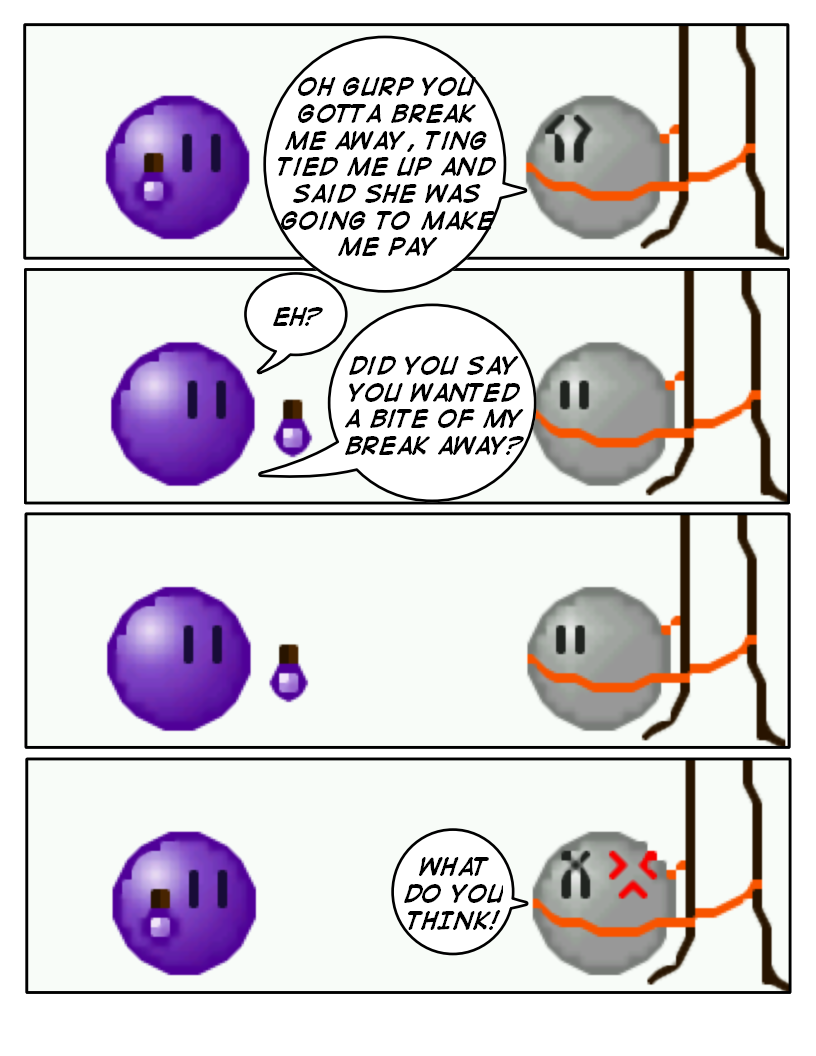 Watch
When Gurp says 'Did you say you wanted a bite of my Break Away' he's refering to his chocolate bar, and yes there is a chocolate bar called a Break Away, but I don't think i've ever eaten one.

Now I'm sure Gurp won't untie him. He must be suspicious that Timmy just wants to take his chocolate.
This is the first time I'm hearing about Break Away... Now I'm curious about the taste.

Reply

A Break Away is just a chocolate covered wafer biscuit.
It's like a large kit kat, but made with cheaper chocolate. They're not really special. They just have an interesting name.

Although I haven't had one in over a decade, so I could be remembering it wrong.
Reply

Are Break Aways even still a thing? I thought they were extinct or had evolved into something else like Marathon bars and Opal Fruits.
Reply

Yep, they still exist. Although I can't even remember the last time I had one.
Reply

God, I never realised I lived such a sheltered life...
Reply

Considering I know I live a very sheltered life, I can't imagine how sheltered of a life you live.
Reply

Perhaps I'm just sheltered in a biscuit -related way...
Reply

Hmm... probably.
Have you ever debated whether or not a Kit-Kat is a chocolate bar or a biscuit?
If you haven't, you're probably sheltered in a biscuit related way.
Reply

Incessantly. In the end we decided it was neither biscuit, nor chocolate bar, but in fact a chocolate covered wafer... Hmmm. Guess I'm not biscuit-shy after all.
Reply

I think it is an "Yes!"

He wants a bite

that "tied up" thing is just an excuse

Reply

You're probably right

Reply

Reply