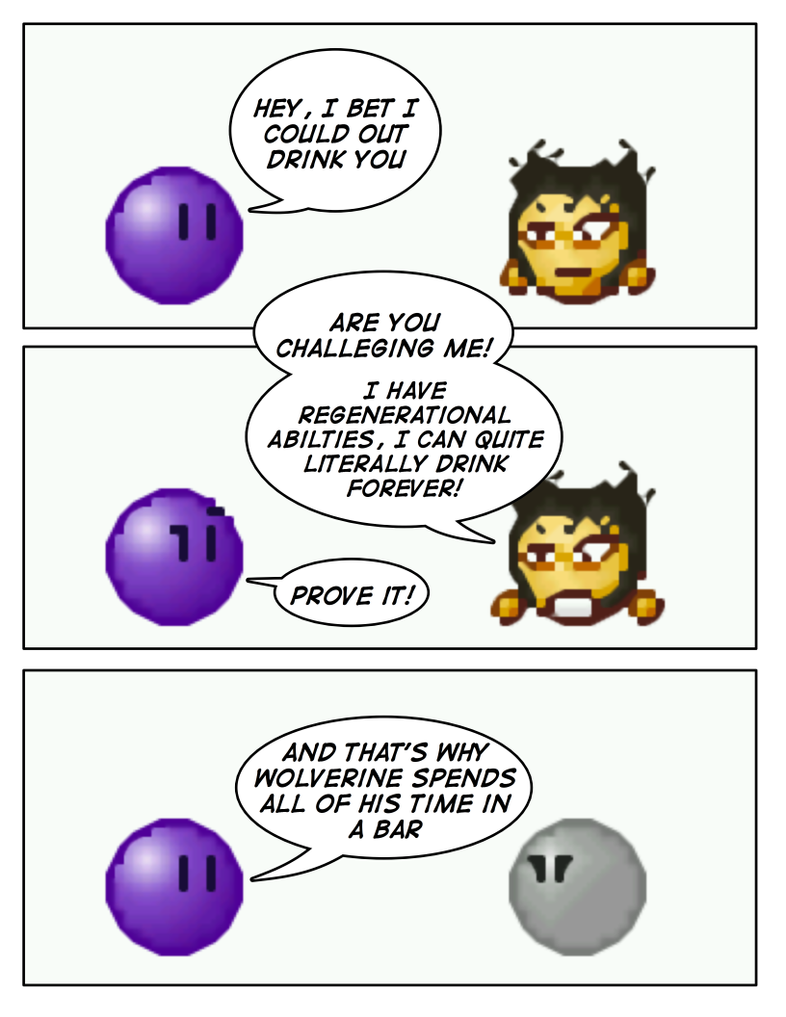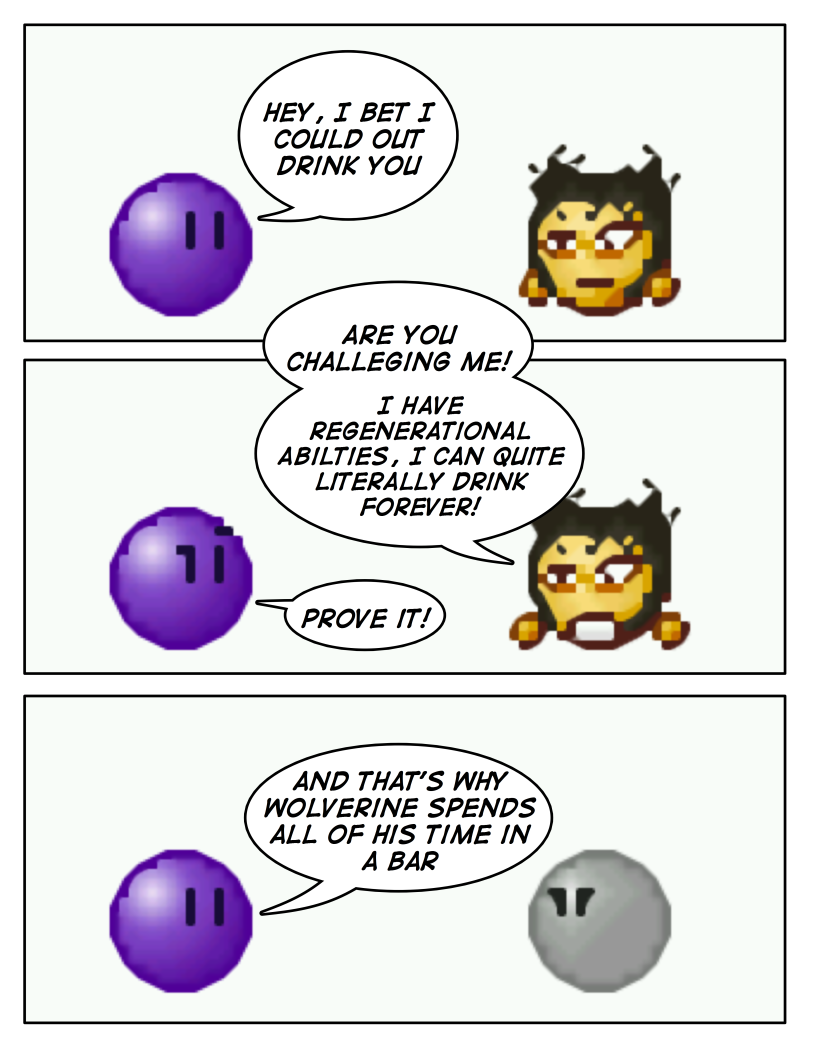 Watch
If you like this, be sure to check out my other Emoticomics:
danvzare.deviantart.com/galler…
Yes, I do know it's called a "Healing Factor" but that's a stupid name for it. I prefer Regenerational Abilties, because it sounds snazzier.
Also, who here is looking forward to LEGO Marvel Super Heroes? I know I am.