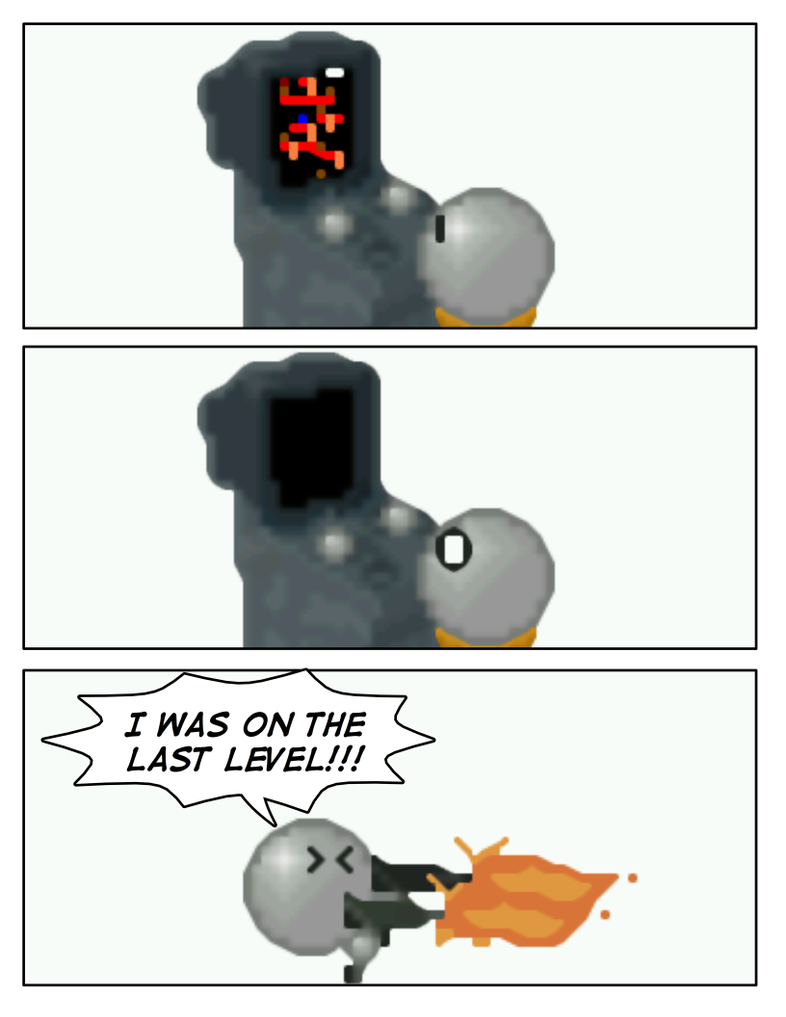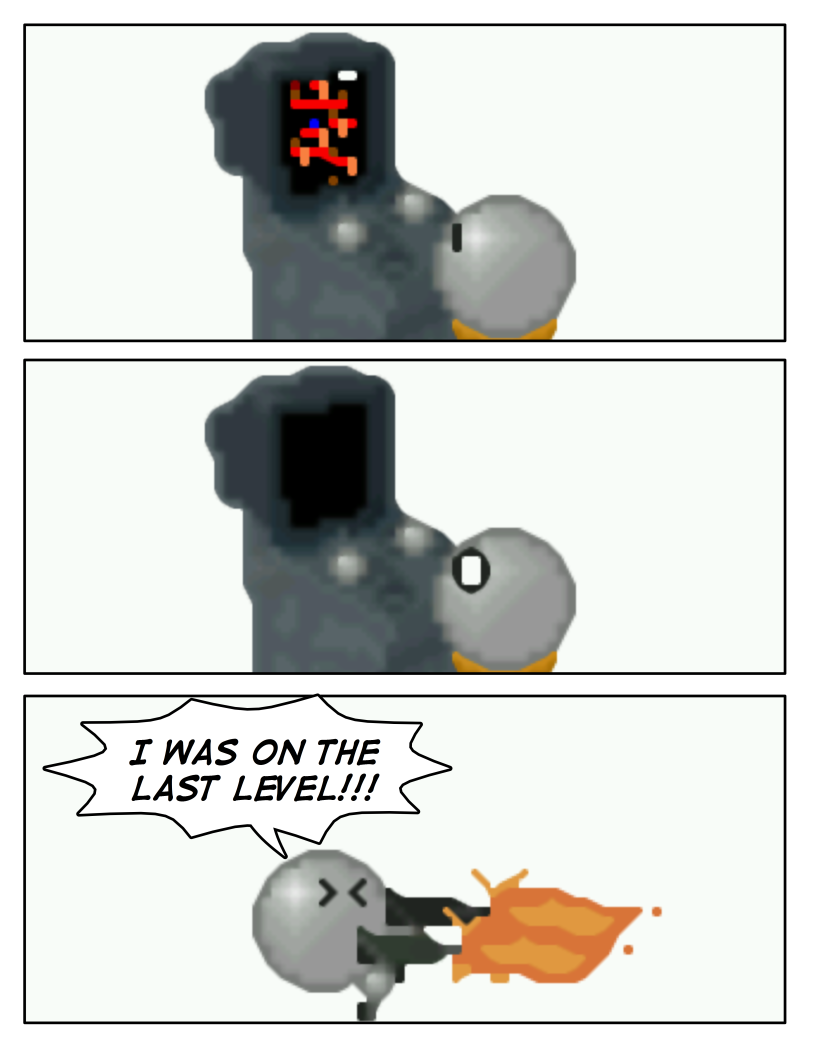 Watch
Have you ever played a game, and the power has gone out, or the game has glitched forcing you to do everything all over again. Well, this comic is about that.
You know, I was once playing House of the Dead III in an arcade, I got to the final boss, and was putting in tons of money, then guess what. The damn game stopped recognizing my money. By the time an assistant got to the machine and fixed it, the continue screen had already counted down to zero. Most frustrating moment of my life. I got to complete the game though... about a year later... on a computer... which it was lagging on... which made the game play in slow motion... which made it easy... and awesome. You know the way the zombies on House of the Dead III disintergrate is pretty awesome, you just can't see it due to how fast it plays.
Anyway don't forget to check my other Emoticomics here:
[link]

That's such a sad scene... poor Timmy, all bad things happen to him. No surprise here went crazy this time!

Reply

So that's when you went on your homicidal rampage and turned the video arcade into The House of the Dead IV?



Reply

Yep, maybe you read it in the news?
Reply

So that's how The House of the Dead IV was made... no wonder it was so realistic...
Reply

Yeah, they did make a few adjustments in that game. For example, they turned all of the innocent people into zombies, but it was pretty much the same deal. I think they also added some sort of plot which had nothing to do with me going postal, but hey what're you gonna do.

I'm still waiting for the money they owe me for making a game based on something I did.
Reply

When I first glanced at your message just there I thought you said you were still waiting on money from ME, and I was like,
"WHAT?! What did I do?! I better read this Reply and find out!"

Oh, good!

THEY owe you! And owe they do! Hehe
I bet those plot additions added a lot of gameplay value to that game, lol
Reply