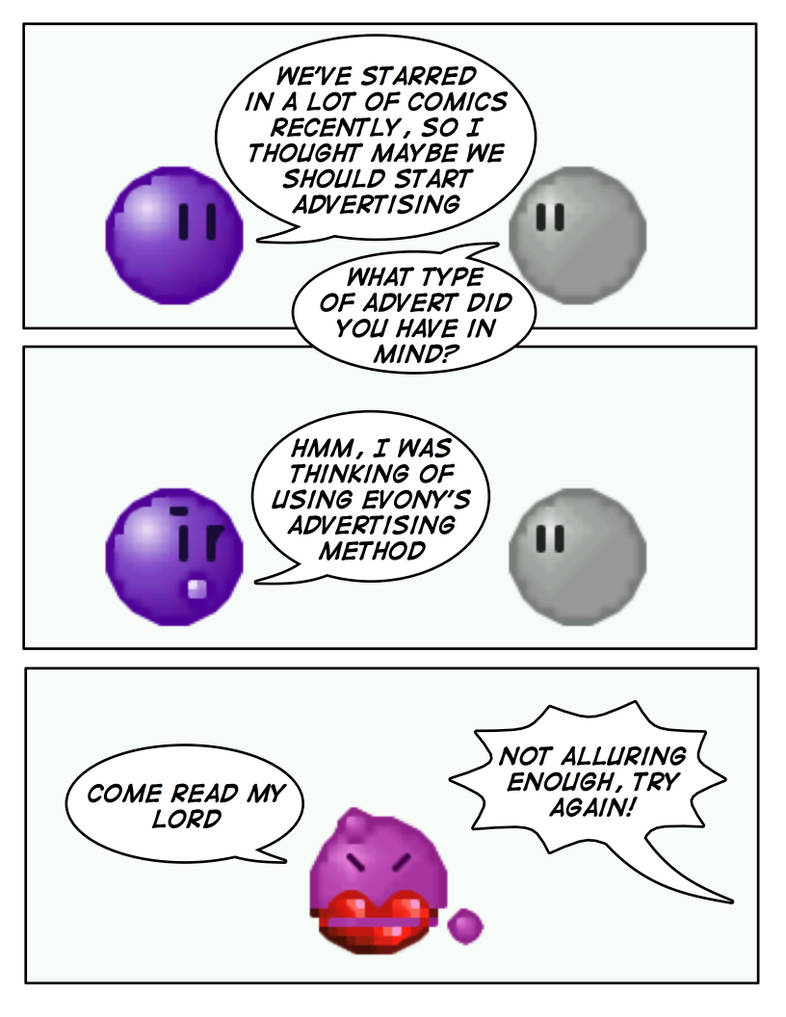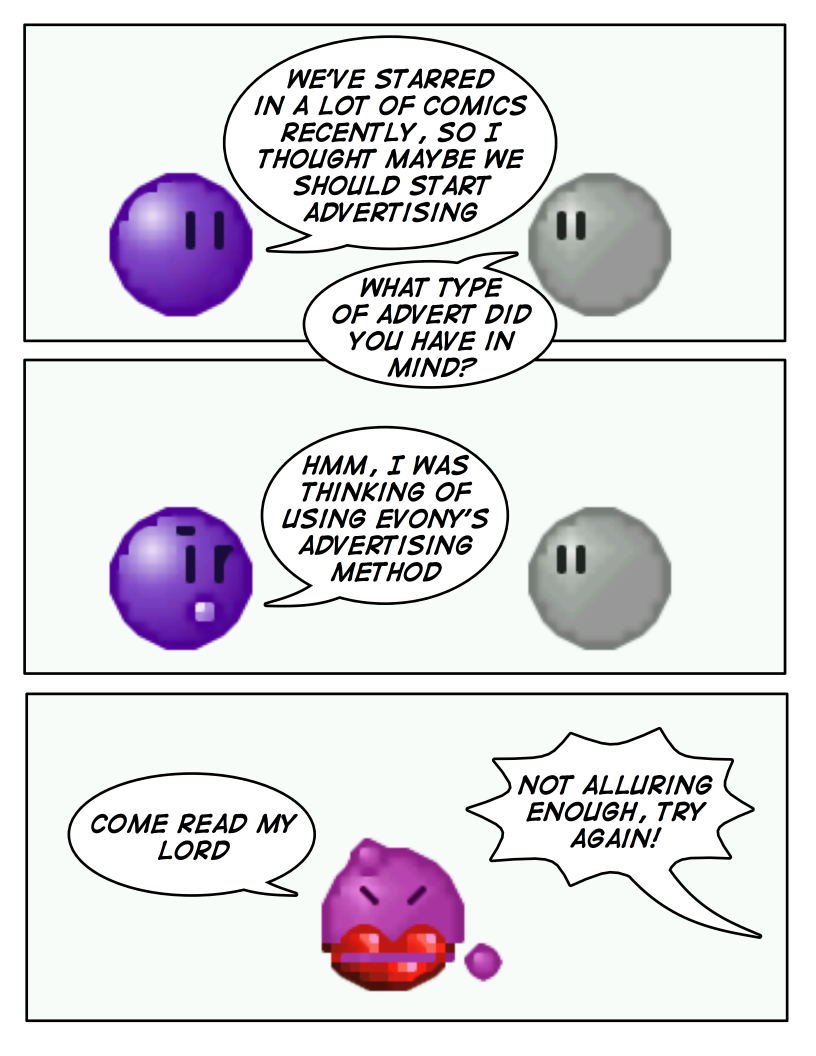 Watch
Don't understand the joke? Don't know what Evony is?
Check this out:
WARNING! Discretion is advised. I do not consider the following link to be safe for work.
thesocietypages.org/socimages/…
I think everyone has got to have a pull at Evony's advertising method at some point.
EDIT: For some strange reason this comic doesn't appear for me when it's called Advertisement. I have absolutely no idea why, it just show up blank. So I just misspelled it as Adverticement so it'll actually appear.
It's probably some sort of censoring method on deviantART, which is a shame.


Nah. They need a better advertising method.
Reply

o_O I'm not sure if that is effective
Reply

Nope, it isn't.
But it's definitely funny though!
Reply

Reply

What's sad though, is that Evony actually does advertise in that way. And they're just a browser based strategy game.
Reply

lol well you know the old motto sex sells
Reply

True, except anyone who clicks it will be expecting porn, but will leave when it isn't. And anyone who doesn't click it, may actually be looking for a crappy Browser Based Strategy game.
Reply