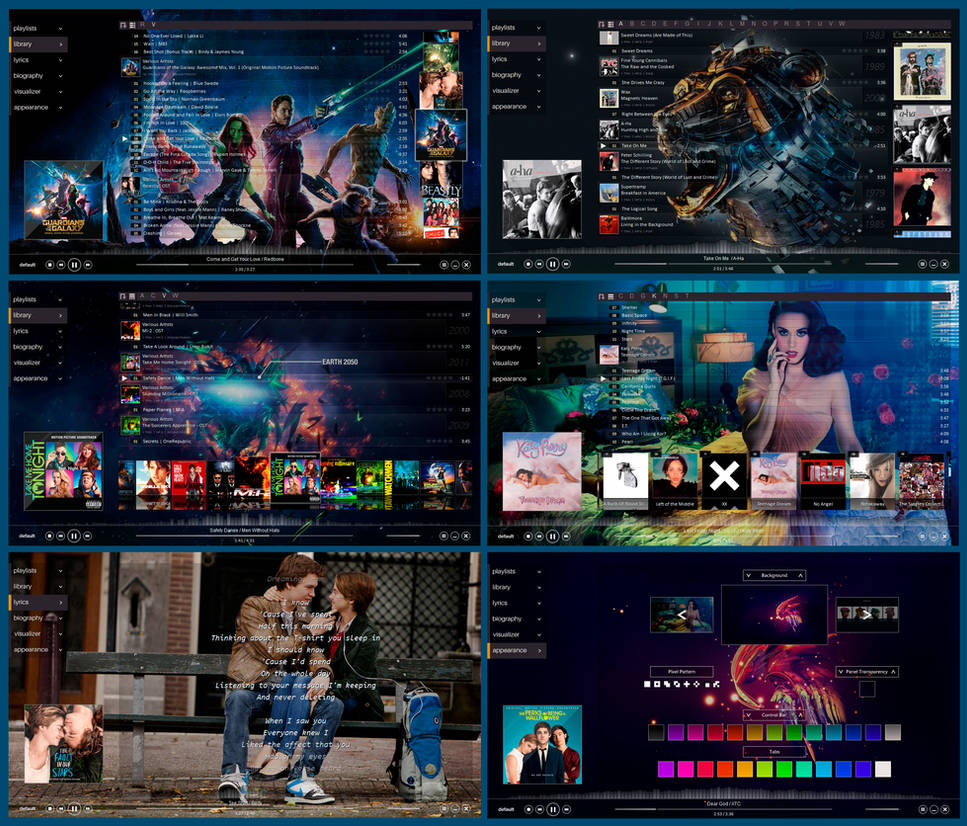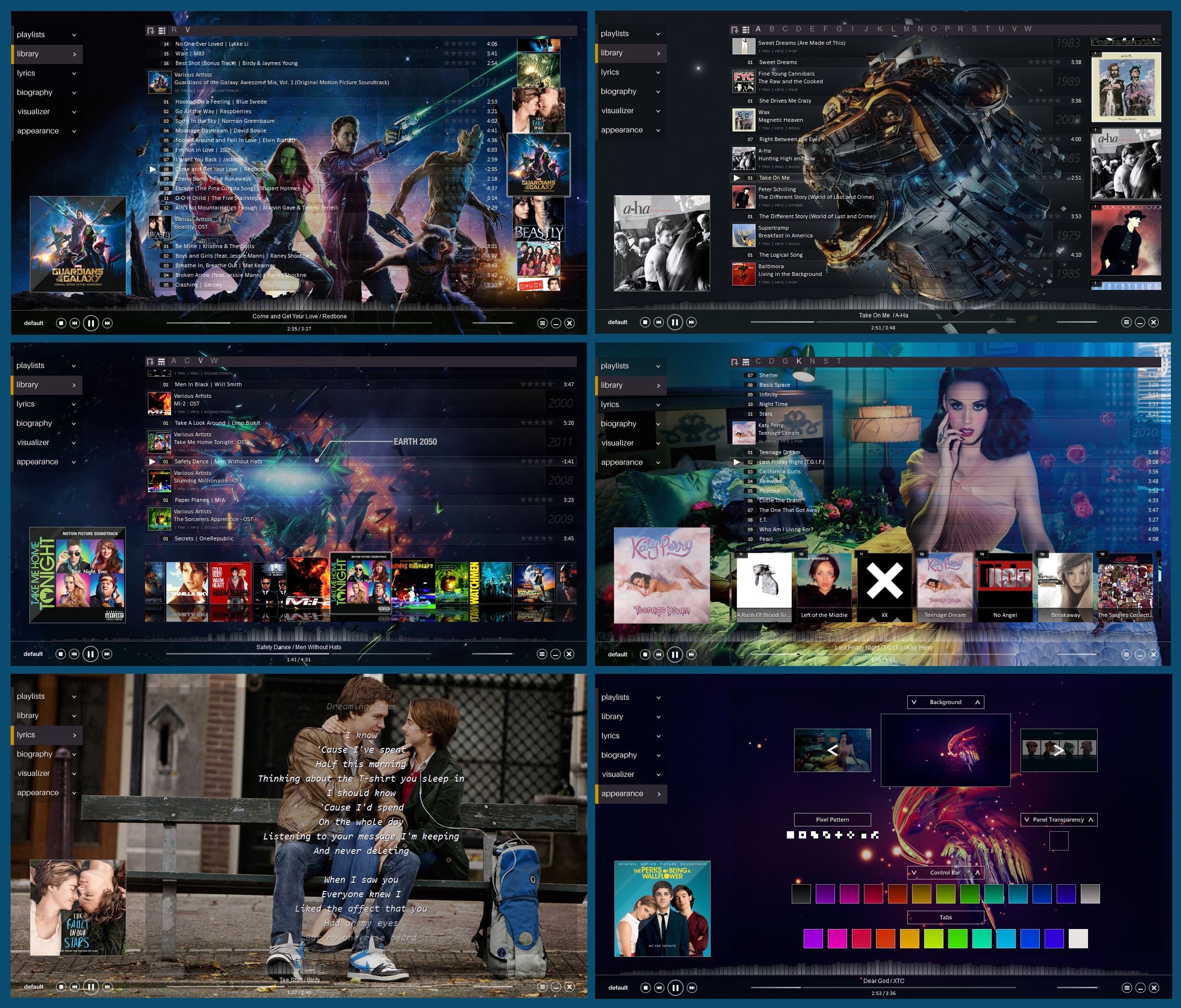 Watch
Original Version :
Zetro
Suggestion :: Create a folder : "Portables" and put the folder "Zetro xx" (C:\Portables) (recommended)
Install fonts : Guifx v2 Transports and uni05_53 (included inside Zetro xx folder)
Version :1.3.4

I can't manage to make the visualization plugin works, I tried installing D3DX9 but it didn't help, did I miss a step ? Everything else seems to work fine
Reply

EDIT : ok I managed to make it work, I wasn't searching in the right place, I had to go into the foobar options and search for Shpeck, can't set it up from the visualizer window as I thought.

Now my concern is to find out how to stop the player from sorting my library by artists and then per album because I don't like it at all I only want it to be sorted per album.
But it's not related to the skin anyway, I just have to explore foobar settings more I guess.
Really enjoying that skin mod, I was using Zetro 3 before, your version is definetely more accurate to my tastes, I like it a lot ! Thanks for your work.
Reply

Standard Installation version please?

Reply

dANTE, THANX FOR THE SKIN! Beautiful.
Only one question, how can i get off the gloss shine on cover, lef-down on the skin? I like it plain.
In Playlist view i have uncheked "mirror effect2 or something like that, but still keeps appearing.
Thanx a lot.
Reply

it´s easy.... go :: C:\Program Files (x86)\foobar2000\skins\ZetroMOD\Images you can erase o rename the image :: glass.png it´s up to you
Reply

Ahora lo leo... Sí, he quitado el efecto glass, muchas gracias.
Ahora sólo queda el marquito blando de alrededor.
¿Dónde quito eso? Dime dónde te mando las capturas, te gustarán. Y te marco lo de las miniletras. También es verdad que el portátil es un asus de 13 pulgadas, el converter, tablet y pc, la calidad de imagen es muy buena, pero las letrillas...
Gracias y perdona las molestias.
Reply

tachyonmatrix: Instal DirectX redistr. 0.9c (latest) Download it complete from somewhere (youl find it in google) the web installer does not work with 7 and 8.1 because they use another version of DirectX. Agfter install, go to visualizations - Spech and follow the steps. Point folder of fake winamp.exe (inside folder of foobar2000 skinned, and it will work.
Amazing!
Reply

This looks great... if I could get it going

I've used your pre-built "ready to use" zip, it looks great but having added my entire music library the library tab isn't picking up on my full album, just the one I'm playing at the time?
Reply

how i can move skin across the monitor. he is locked
Reply

its a great looking skin, but i can't get the visualizer to work. any help?
Reply

THX!!!this skin is pretty nice ,the best foobar's skin .
Reply

Perfect skin



Reply