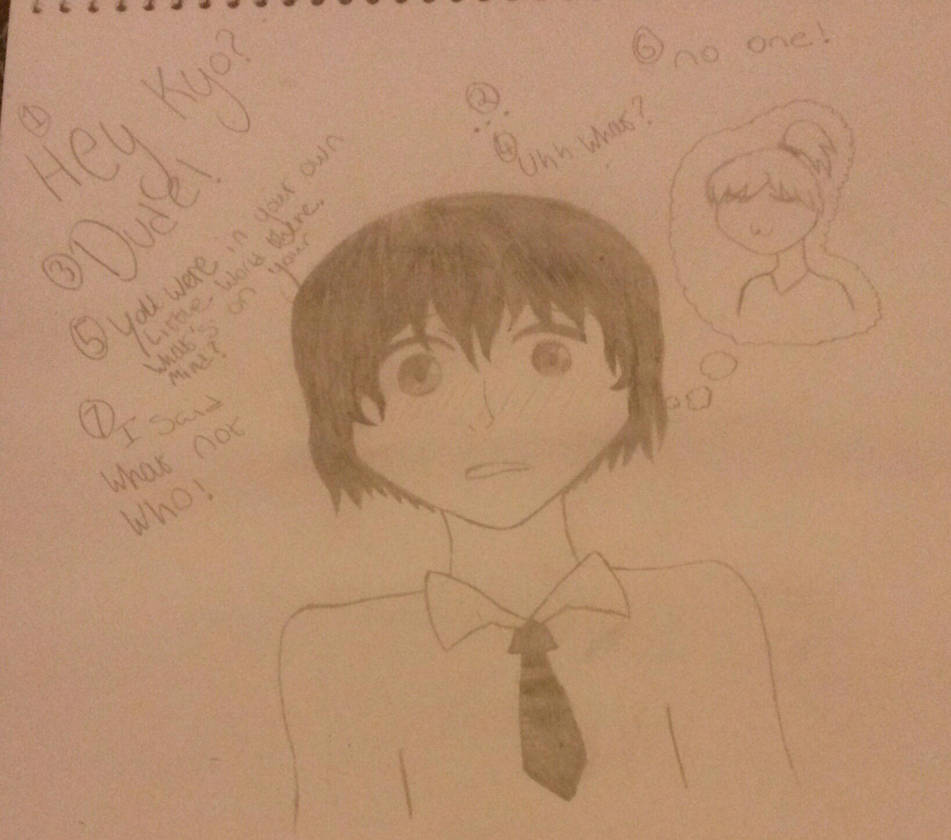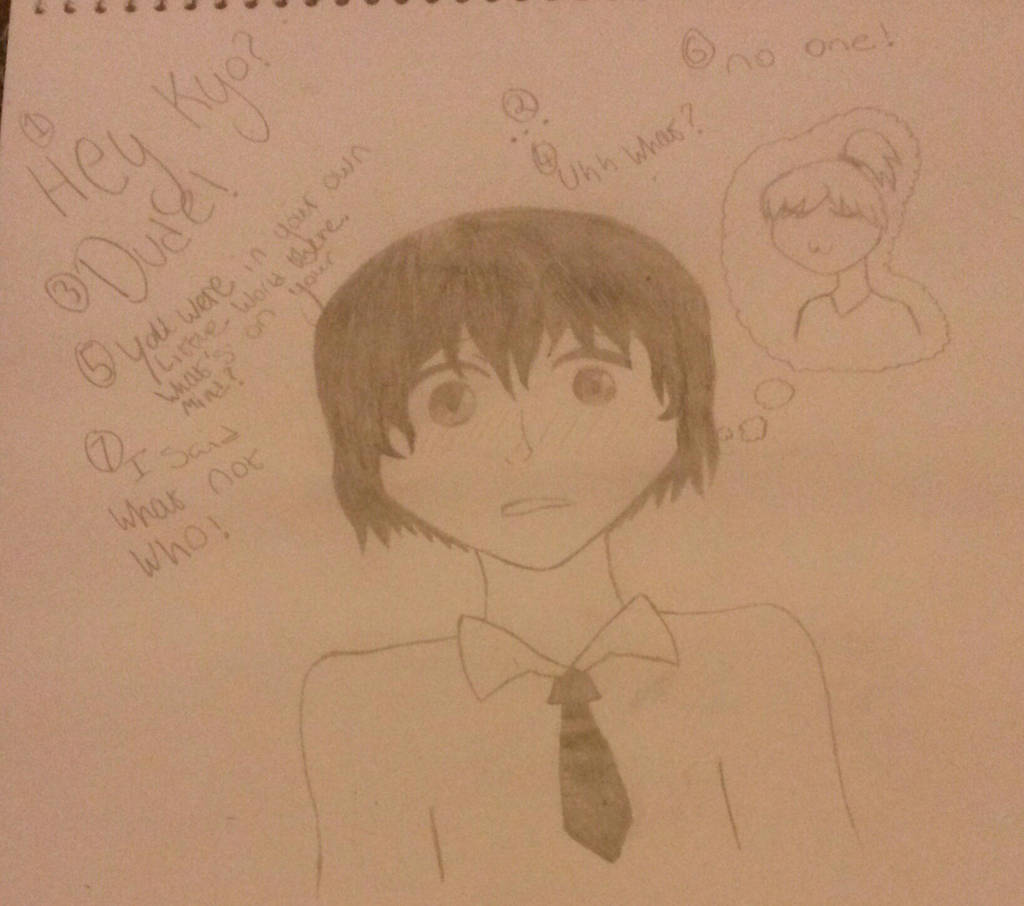 Watch
1. Hey Kyo?
2. ...
3. Dude!
4. Uhh what?
5. You were in your own little world there. Whats on your mind?
6. No one!
7. I said what not who!

So Kyo's having a little think! Really bad picture, I took it off my phone instead.

Reply

Reply

Thanks! Kyo took 45 minutes! So I drew Chester really quick!
Reply

Woha! I've never taken that long to draw something.
Reply

Its because I had to colour his hair.
Reply

Oh I see. Yeah I hate coloring black-haired people. I have a friend who's OC has black hair with yellow stripes and I was drawing her with a pen I just scribbled her hair in. (But I made it look like pretty scribbles.)
Reply