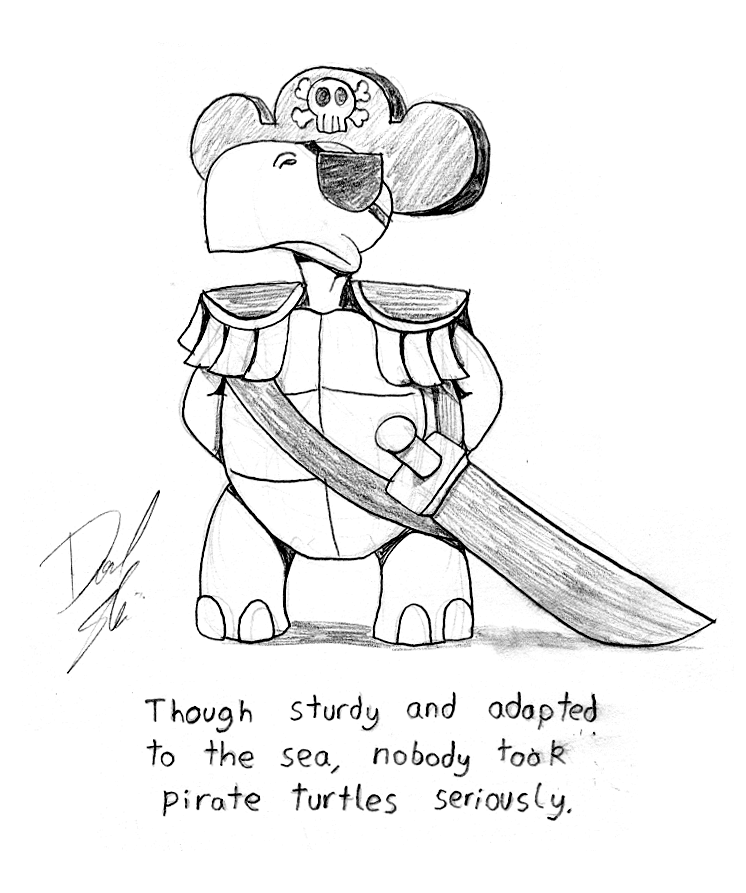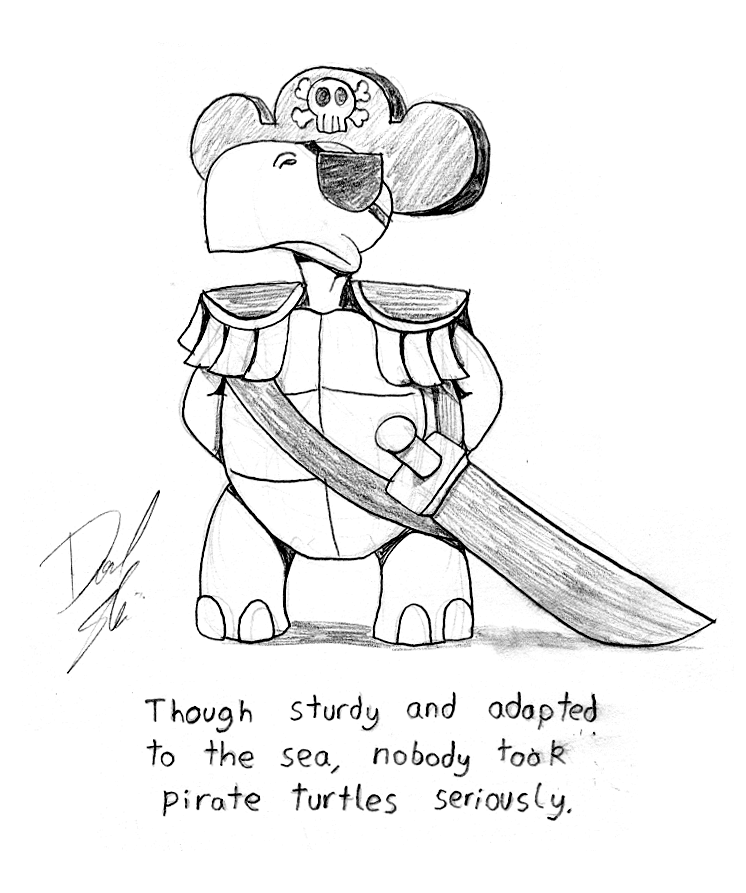 Watch
I was making jokes in my cartooning class today about those drawing class commercials where part of the application was (if I recall correctly) drawing a turtle and a pirate, so I drew a cheap little sketch of a pirate turtle.

Then the professor said we were going to be talking about one panel comics, so I drew ANOTHER cheap little sketch and added a caption. After that, I wanted to draw a better version of the turtle, so I drew this.

By the time the professor gave us class time to actually make a one panel comic, I was already done. What's awesome is that I would've drawn this even if it wasn't assigned, and I actually thought I would have to draw something else due to having doodled this during class and not during the assigned lab time. He said it was fine, though, so huzzah!

EDIT: Also note that this is technically a conceptual image as far as the assignment is concerned, so there'll be a more "finished" version eventually, methinks.