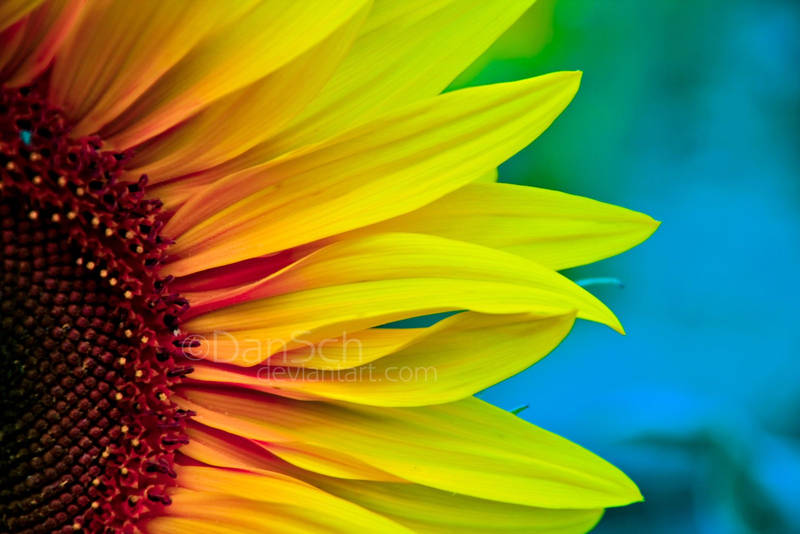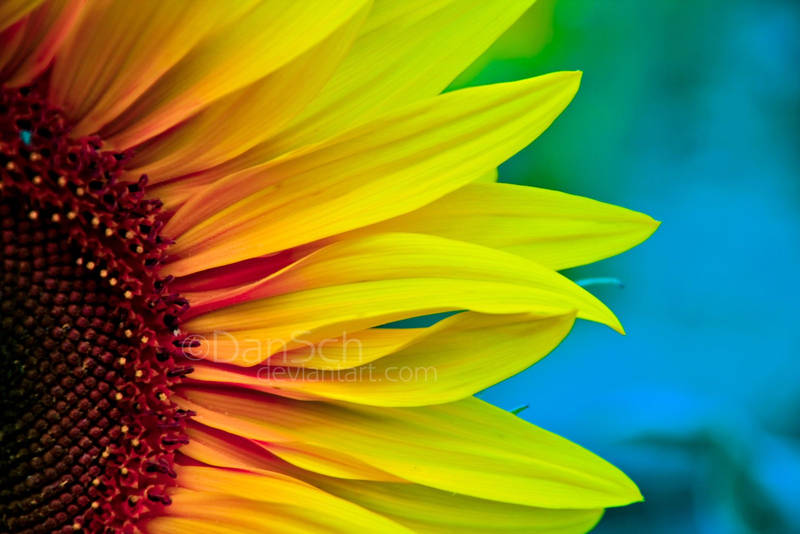 I just absolutely love this. I really can't tell you how beautiful this is just in a single comment, or a single critique. But I shall try.
The contrast of colors is just perfect. It's almost like a rainbow. I see red, orange, yellow, green, blue... just perfect. I really don't think you can get any better than that... lol.
The framing is magnificent. I love sunflowers as well, and you put it in the frame showing just half, which kinda leaves you wondering... if THIS half is this gorgeous, what about the rest, haha!!!
It's perfect. Leaves me wanting to see SO much more like this from you.

The Artist thought this was FAIR
13 out of 16 deviants thought this was fair.