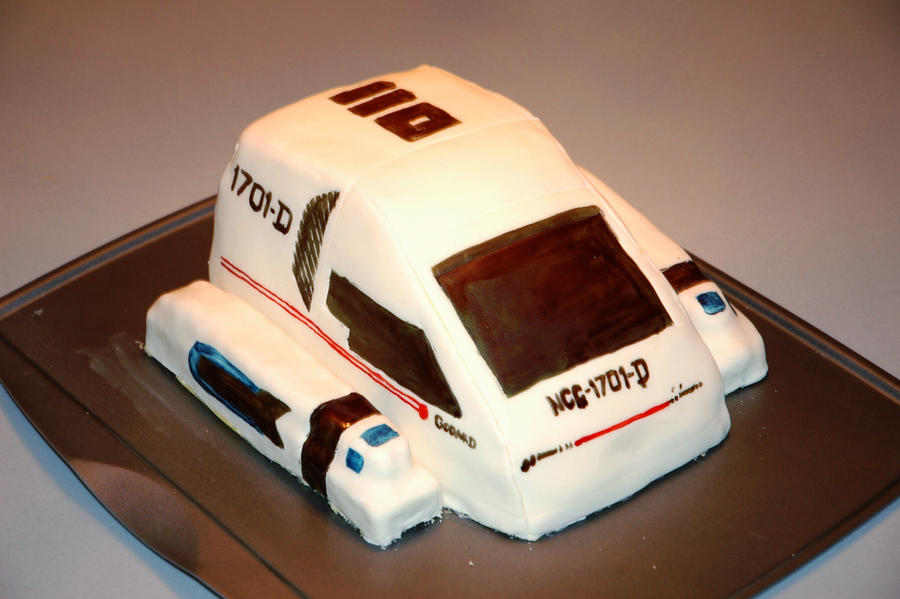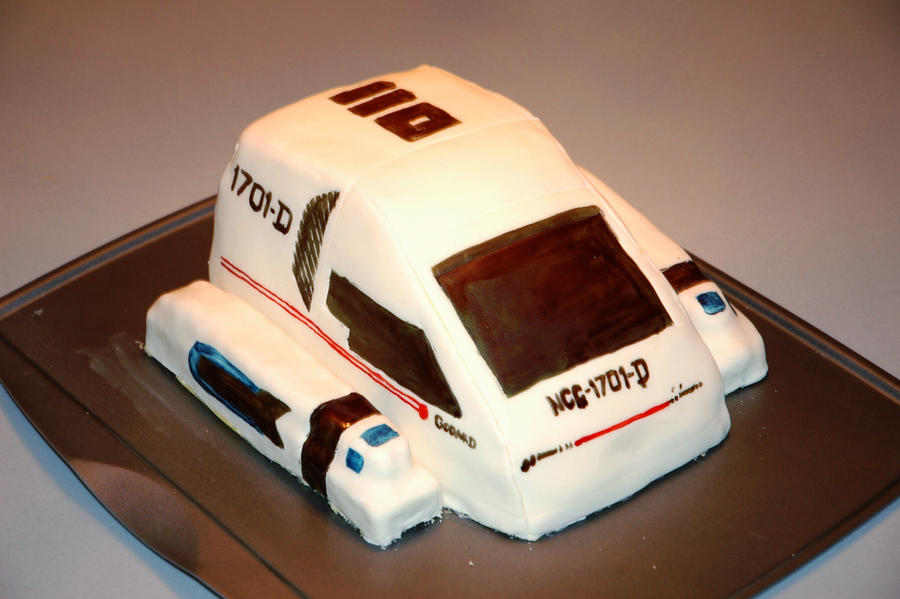 Watch
This is a Shuttle Craft from Star Trek TNG in cake form! Made it for my Dad's birthday who is a very big fan of the series.

Great idea. Looks... good enough to eat!
Reply

Most excellent!
Nicely done

Reply

yummy!!!!!!!!!!!!!!!!!!!!!!!!
Reply

Reply

Best cake ever.

Reply

You're the best daughter in the whole galaxy
Reply

Reply

Oups i was speaking with my GF about how i would be happy if my daughter made me one that i must of had a subliminal slip...my bad :sorry:
Reply

Oh, wow, the Goddard!

Hmm...if I remember correctly, wasn't that the craft they ended up giving to Scotty when he left after being rescued from the transporter buffer?
Reply

I do believe you are correct.
Reply

Yay! Point for me! (I've only started watching Star Trek four months ago! I'm on a fast track to becoming a trekkie!) lol
Reply

That's awesome!
I just love how people can create any design in cake!
Reply

Reply

And delicious

Reply

So, is the cake thing something you do just for fun? My girlfriend watches those cake shows on tv and wants to get into doing that, she is real creative with cakes and cookies. If it is just for fun you did a hell of a job!!
Reply

For sure it's just for fun. This cake didn't require an armature or anything fancy so it was pretty easy. the cheapscape in me cringes a little when I saw how much of the cake I had to toss after carving it down to the right shape.
Reply

Haha I would probably feel the same way... its a shame to waste a perfectly good cake... even if it is just parts of it, haha. But yeah, just for fun you did a kick ass job!! Keep up the great work.
Reply