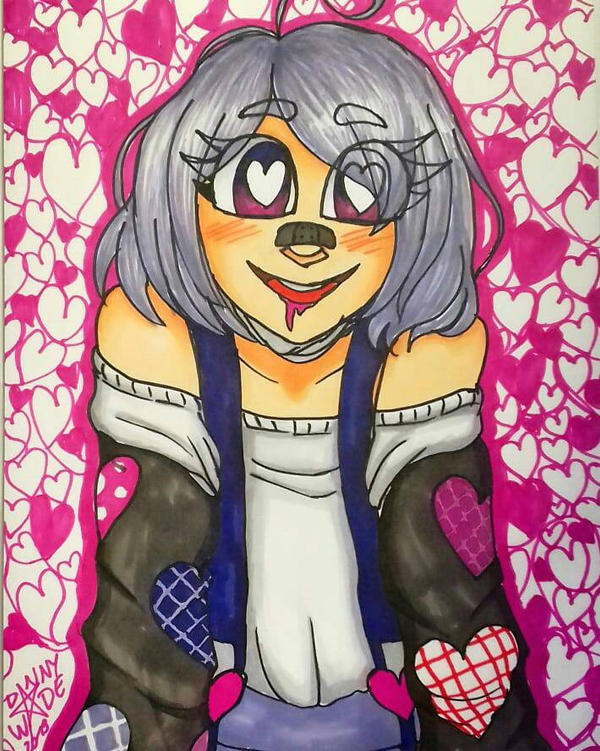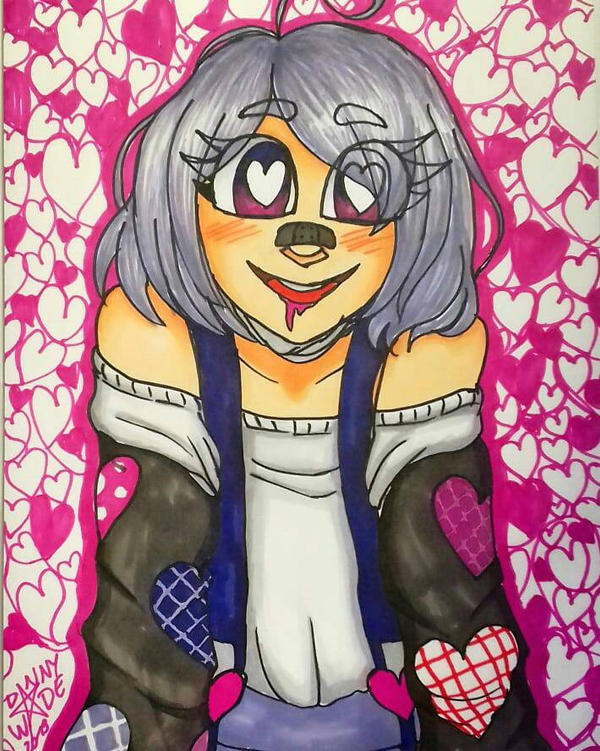 Very belated Valentine's special with a new character - I won her at an adopt auction by the lovely
eight-legs
<33
Unfortunately I only have a limited range of colors so I just chose the ones that fit the best ;;; But it worked anyway and the picture turned out so amazingly and i juST LOVE HER SO MUCH AAAAA
I still haven't decided her name, but maybe one of you has an idea? :>

Halp! She gonna kill me with love!!
Reply

The shading with the Copic markers looks awesome! makes it stand out a lot.
Reply

Thank you very much :> Most of the markers are actually Sharpies, which have a different brush tip than Copics. Blending with them only is a big complicated, so I partly used a light grey Copic as a blender and I think the effort really paid off!
Reply