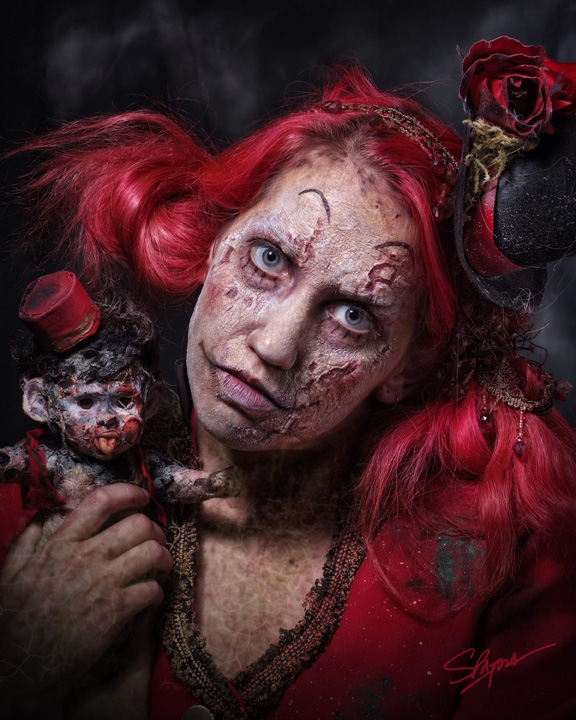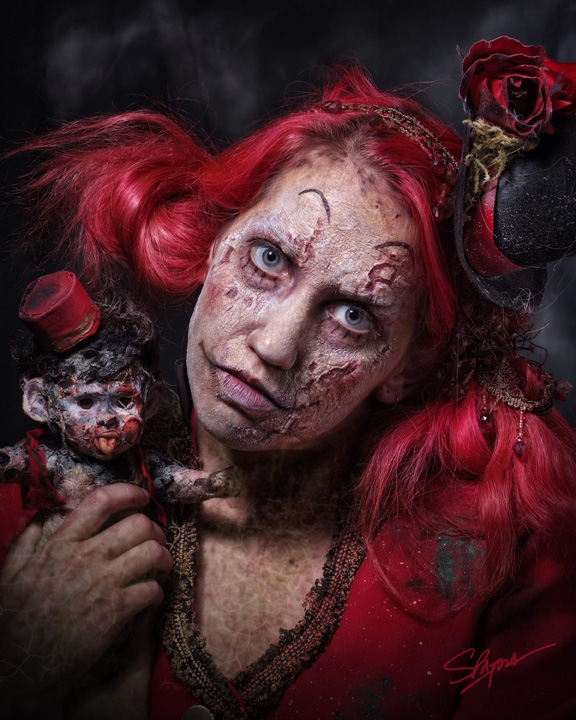 Watch
It's gettin' to be Halloween time!! This is one of my sexier looks, I'm thinking.
Makeup (and photography) by the amazingly talented Michael Spatola. This was done for his new book "The Monstrous Make-up Manual.
It's a really nifty project! Excuse me while I fan-girl, but I just frikkin' LOVE special effects makeup.

It's an on-line book... which means that you can zoom waaaay the heck in on all of the photos to see the detail. It also means that there's links to tutorial videos... AND the makeup in it is just darn good. I certainly had my share of makeup books, and this is a goodun'.

..... yeah. I'm excited about it.
Monstrous Make-up Manual page:
[link]
mua/photographer: Mike Spatola
[link]
model/costume(and monkey!): Danni Doll
[link]
Daily Deviation
Given 2010-11-06
The suggester says; "The doll, the makeup...perfect horror look."
If this costume didn't win something at a costume party this year, I wouldn't be surprised if somebody got eaten! Intense detail, perfect camera angle, and very creative!
Decaying Danni
by ~
DanniDoll
(
Suggested by MayaVogrin and Featured by pullingcandy
)