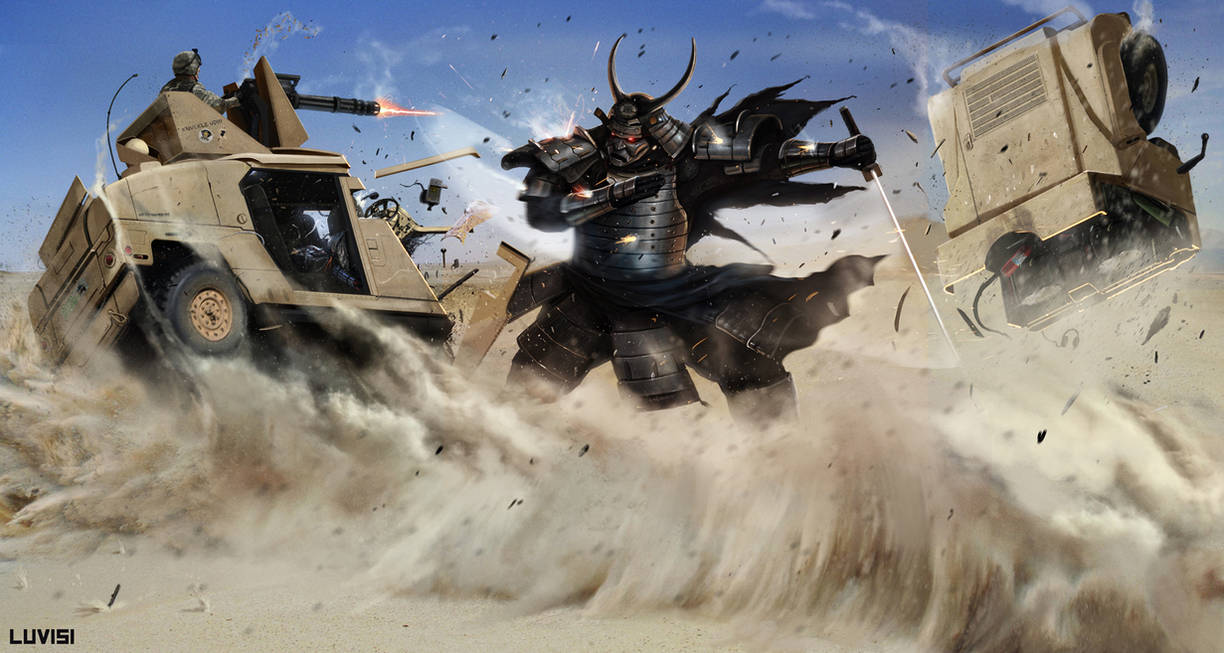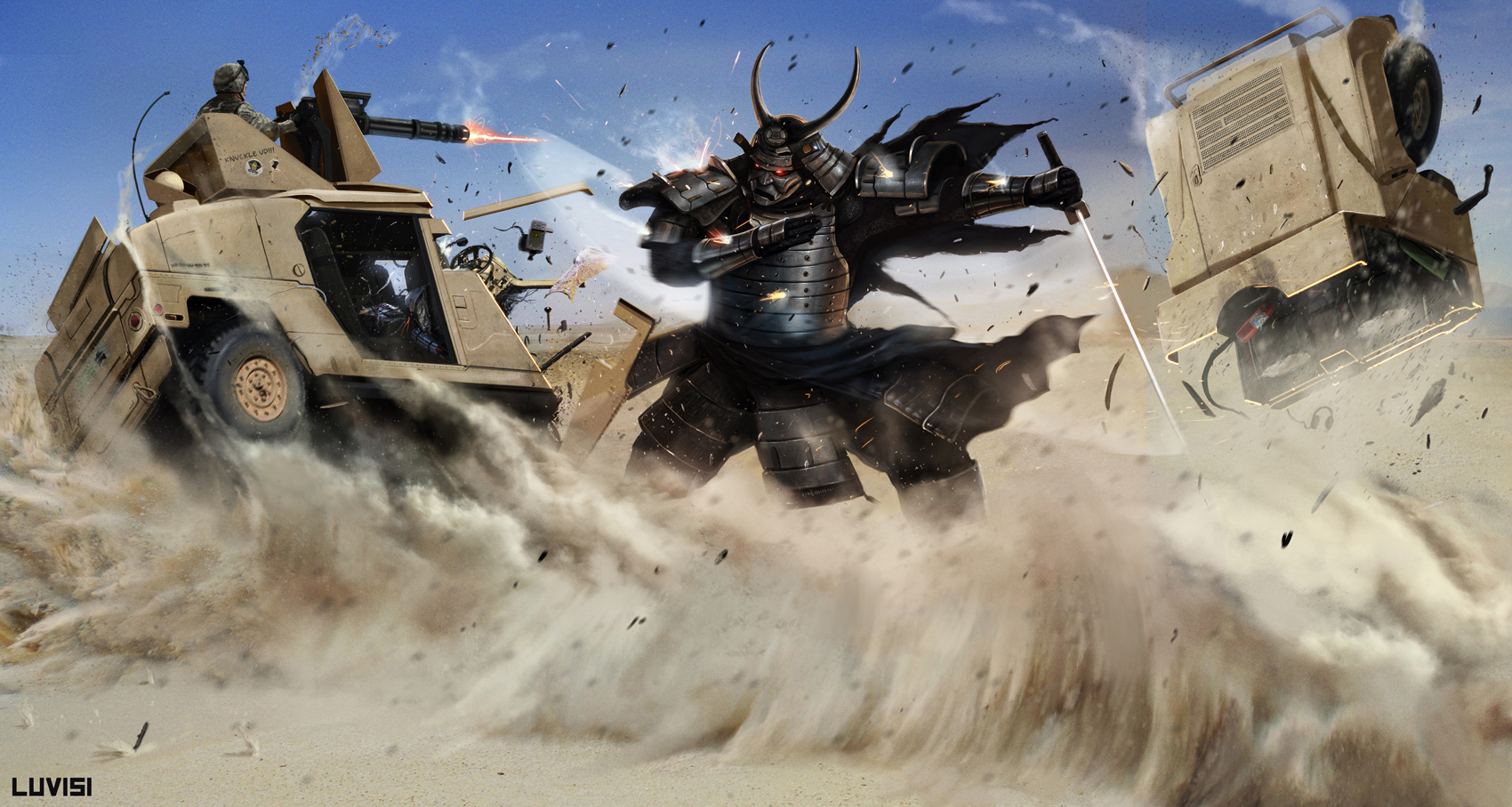 Watch
While not used in the movie, this was going to be for a side-spin off series for Sucker Punch, on how these samurai's time travelled to mess shit up.
So I was like, "Why not have a Samurai cutting a military humvee in half?"
And they were like "Lol ok."
Unfortunately it had to be PG-13, so I couldn't show any gore in the image.

Enjoy!