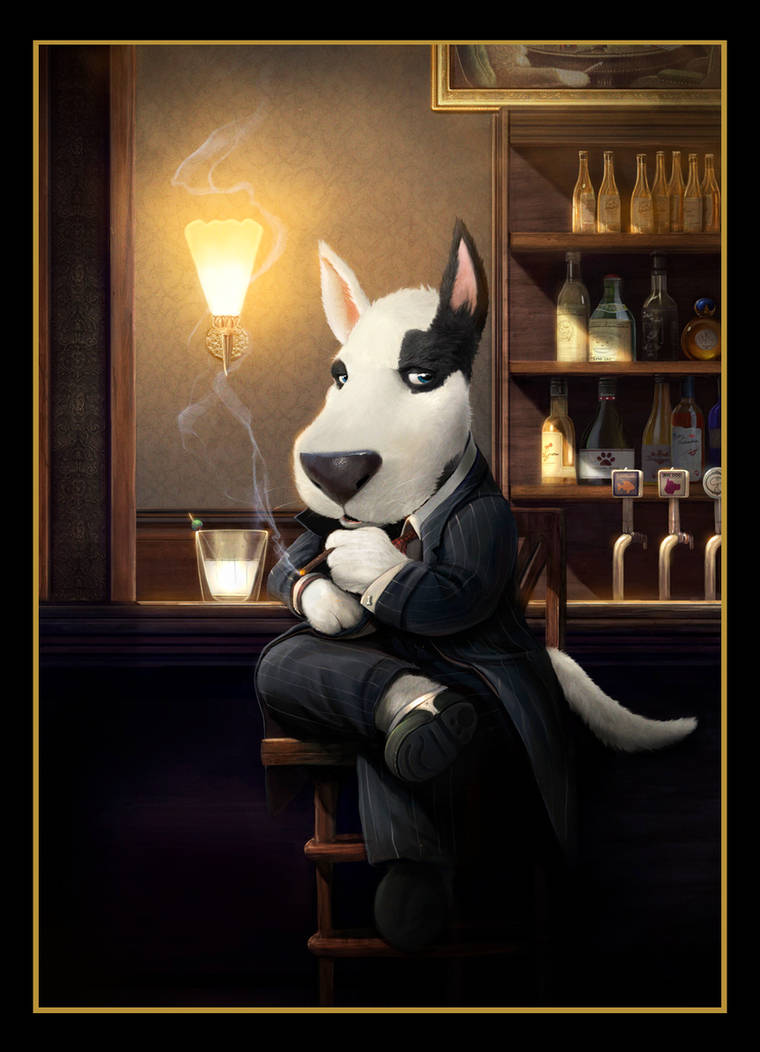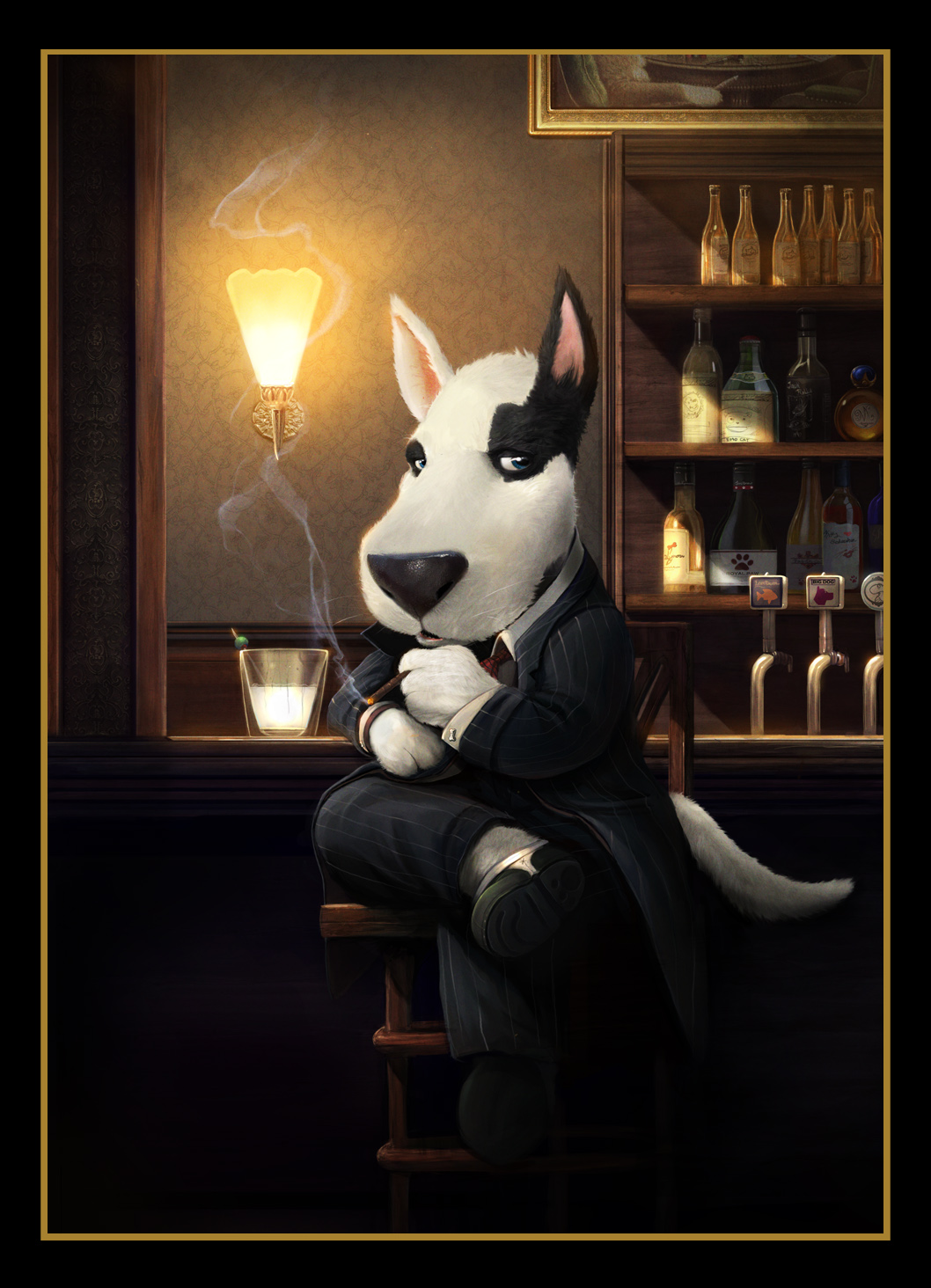 Watch
So I don't want to be a one trick dog (HAHAHAHA) and only be able to do one type of art (sci fi or..fantasy..so I guess 2...why dont I just go back and type two types of art? ...sigh..so lazy)
So I wanted to do something in the Disney/Pixar/Dreamworks style for the portfolio when I submit to them down the road..something different. So why not draw a dog in a Godfather like setting?
This is also dedicated to a costume designer I worked under on the last FOX film I did..she was very welcoming and gave me a few good speeches on how to approach this business..so this is to you, if you see this. (Don't want to put her name down..since the project I'm working on is yet to be announced)
Hopefully you guys enjoy

And crack open a bottle of Emo Cat when you can.
thanks `
Rahll
and *
PearlPhoenix
for the help.
""A Bold Bluff" - C.W. Coolidge was used in this.