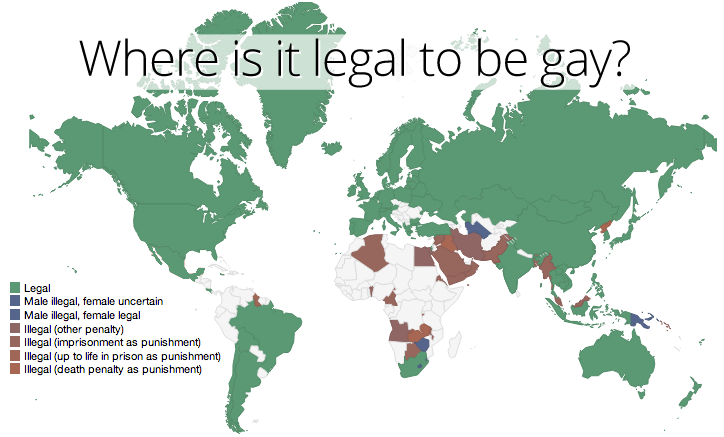 An [Incomplete] Map Generated By Equaldex Users
Above is a map of the world showing where homosexual activity is legal and illegal. Many of the red countries include penalties of life in prison and the death penalty.
This interactive map (along with 7 other maps for other LGBT issues) was generated using data contributed by Equaldex users, however it's far from complete. Also, most data has not yet been verified by other users, so it's likely that there are errors. Historical data is also being collected, so maps could be generated for any day in history.
Equaldex is still in private Alpha. Want to be among the first 100 people to use Equaldex? I'm looking for more Alpha testers to help test, contribute, or give feedback about the site.
Want early access? I'm sending out more invites this weekend.