A few months ago, we released Watch Recommendations to new deviants -- a feature that suggests deviants to watch for those who have just joined DeviantArt. The aim being to match new deviants with active deviants -- ones who represent the depth and breadth of all DeviantArt.com has to offer.
Starting today, we're adding deviant recommendations to your watch.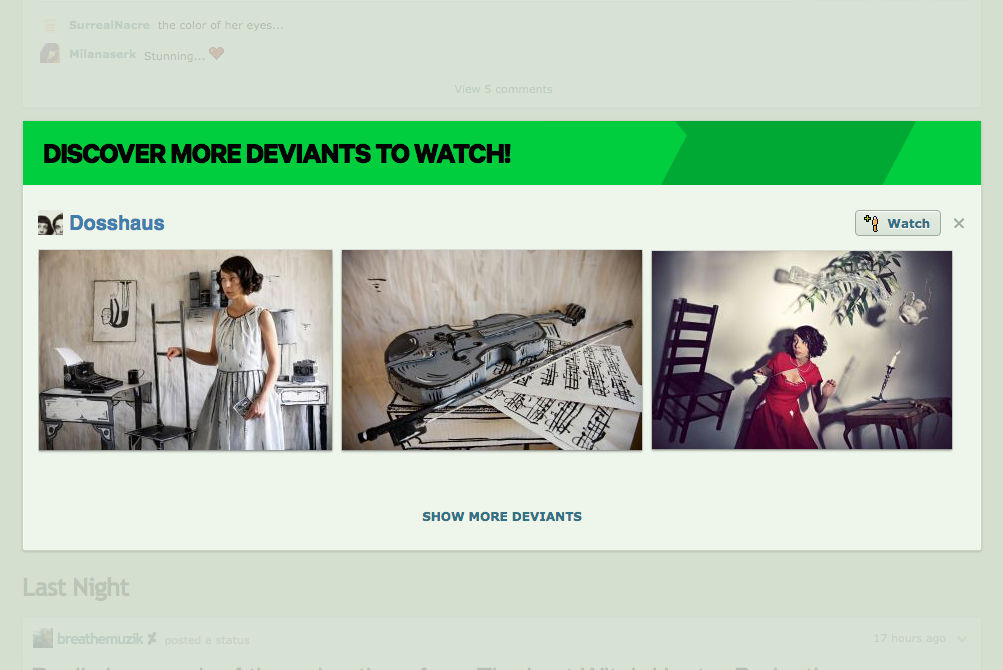 The new Watch Recommendations will display occasionally in your watch, suggesting deviants you might be interested in following. Deviants who appear as recommendations include people who have proven to be friendly and engaging in the community, as well as deviants who have reached a standard of artistic excellence.

If you find a deviant that you're not interested in, simply click the "x" button and you won't see that deviant again.
The Watch Recommendations feature is experimental, and we'll be continuously improving the way it displays and how it selects deviants. Eventually, we'll make recommendations more personalized to you, so you can discover new artists that are relevant to your interests. Until then, we'd love to hear your feedback on how we can improve this feature.