Live notifications are a new Core Member-exclusive feature that shows you real-time activity on your account from anywhere on the site. Get notified the moment you receive a new comment, favourite, watcher, note, llama, or even when another deviant visits your profile. This new feature makes it easier to stay on top of your activity and keep in touch with friends, fans, and clients.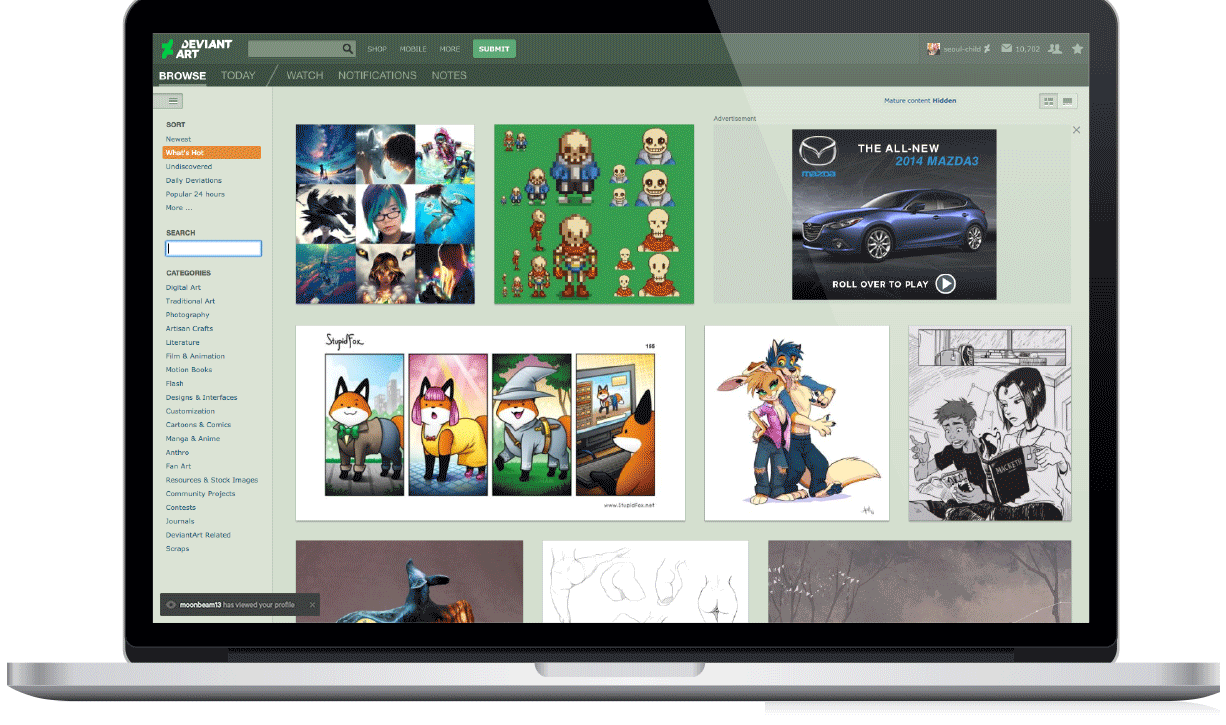 All "feedback" notification types (comments, replies, mentions, favourites, etc.) will appear as live notifications, as well as notes. To prevent the average deviant from being overwhelmed, activity from people you watch, such as deviations and journals submitted, will not send notifications.

The profile visitor notification works just like the "Recent Visitors" widget on your profile. As always, you can opt-out of this feature by tapping the "Friends" icon on the header and change your status to "Invisible." This will prevent your username from appearing on these notifications and the recent visitors profile widget.

LIVE NOTIFICATION COUNTS
In addition to live notifications, your notification counts on the site header will now update in real-time.
BECOME CORE: BUY ONE, GET ONE!
Try out live notifications, browse ad-free, and gain access to other features when you upgrade to Core.

From now until June 16, 2016, when you buy a three-month Core Membership, get an additional three months for free!



Or become Core now.