Generate real earnings through custom creations
1. List Commission availability on your profile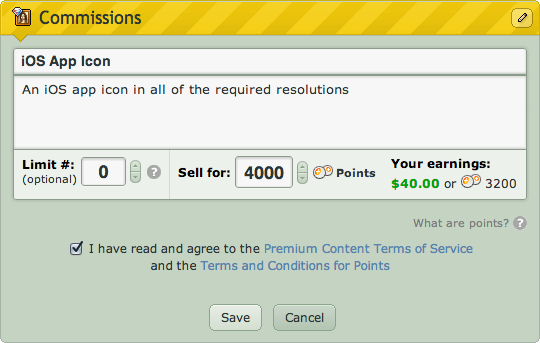 The Commissions Widget showcases your offerings, showing potential clients that you are accepting requests.
2. Client request Commissions

Commission requests are sent to the artist's Message Center, allowing them to accept or reject the request.
3. You receive payment, you deliver artwork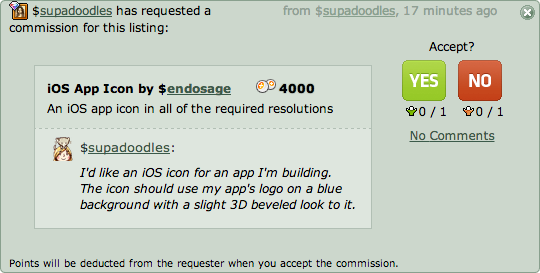 Artists can track their Commission transactions and generate real profit through
My Earnings
, garnering 80% royalty on each transaction. Earnings can then be withdrawn as a check, via PayPal, or converted to deviantART Points.
My Correspondence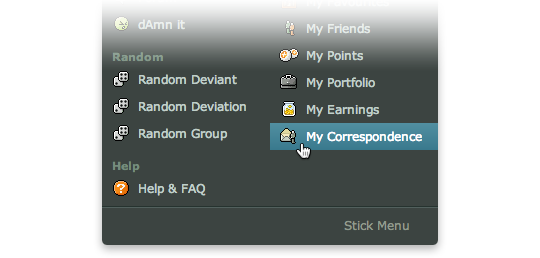 The new
My Correspondence
page gives you access to all of your correspondence messages, including Commissions and Group requests. Comments and replies can also be left on accepted commission requests, for a more convenient experience for buyer and seller alike.
The 80% Royalty, Explained
DeviantART offers one of the few places on the Internet with millions of visitors interested only in the incredible depth and breadth of artforms presented by our deviants. And, the truth is, it costs money to run the site. The Commissions Widget alone required building a number of new technologies, as well as harnessing and tweaking existing features to work with the new changes. The 20% fee we charge helps build and maintain everything that's involved -- and there is more to come on this feature.

We're considering tiered fees in the future for people who reach monthly sales levels, and for Premium Members, but we'd like to see this spread onto the site before making those changes so we can accurately project where the breaks for the different levels should be placed. Anyone who chooses to use the widget will be providing us valuable insight and data that we will use to mold the future of the widget and the forthcoming Portal/search ability that will allow people to browse and discover artists who are offering commissions. For those who don't see the value in the widget, deviants still have the ability to provide commissions via the same methods they've always had.
Frequently Asked Questions
Coming Soon: Browse and discover artists who are currently offering Commissions.