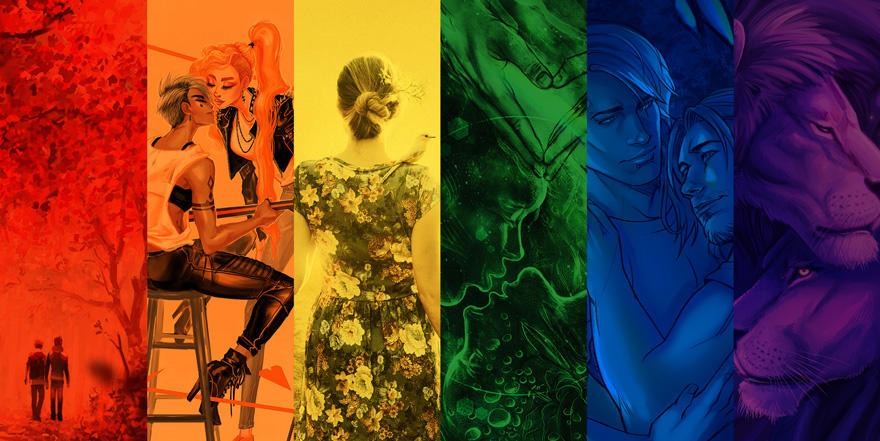 Your art can help inspire change! Choose a color from the Pride flag and use it to create a work of art that will be united into one extraordinary creation.
June is LGBTQ+ Pride Month and DeviantArt is celebrating as a community. Create art in a rainbow of colors and we'll combine the pieces into one extraordinary Pride flag!
DEADLINE EXTENDED: We've heard that some artists could use a bit more time, so we've extended the deadline by 24 hours. Please submit your Pride art by June 11th at 11:59 PM PDT.
There's something amazing about the individuals who make up the DeviantArt community. We are unlike any other community on Earth.
Here… we can express ourselves — just as we are.


Here… we are accepted.
Here… we are appreciated as our true, authentic selves.
This June, DeviantArt is proud to celebrate Pride Month, a time that honors and celebrates all who identify as LGBTQ+. We come together as artists and art appreciators, bonded through our shared love of creative expression. When the outside world is disheartening, sometimes a show of support and acceptance is all someone needs to feel understood and appreciated.
Later this month, we'll combine the community's creations and release a new Pride flag-themed widget for deviants to proudly display on their Profiles.
Choose A Color And Create!
Step 1
Choose one of the six colors of the Pride flag.
Step 2
Create art that is primarily that color and is based on the corresponding meaning.
You can also submit or modify previously-created art, as long as it fits the theme.
Step 3
Review the guidelines below and submit your art by June 11th at 11:59 PM PDT!
Submit Your Art
By submitting a deviation, you understand that it may appear in the Pride Profile Flag and/or a Pride Month Video. The Flag and Video may be distributed on DeviantArt and other social networks to promote the project.
Any visual medium is welcome. Literature may be submitted as text on an image that includes the associated color as the background.
We recommend deviations be at least 1000 x 1000 pixels.
Deviations used in the Flag or Video may be altered for cropping and color, and may be animated.
You must be the creator of any deviation submitted to this project. If a real person other than yourself appears in an image, please have permission to submit the deviation to this project.
---
A handful of deviations that best represent the spirit of the campaign will be selected to be displayed in the upcoming Pride flag Profile widget. Some deviations will also be featured on DeviantArt's social media channels.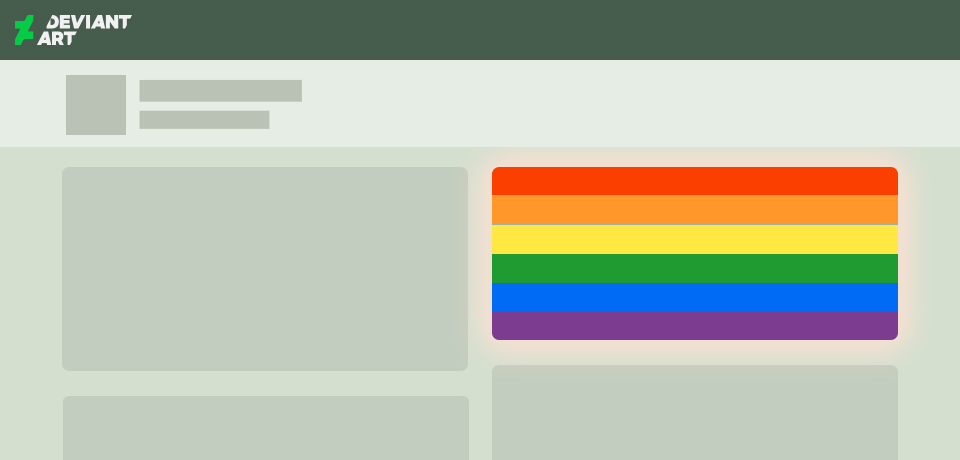 Proud sponsor of