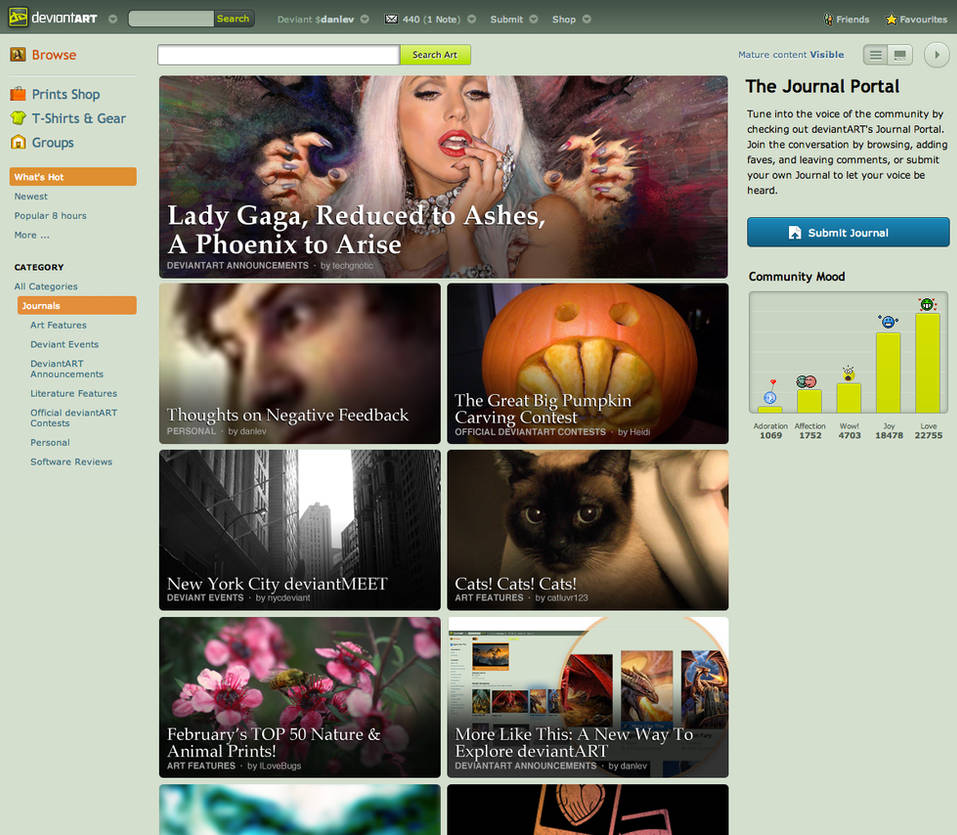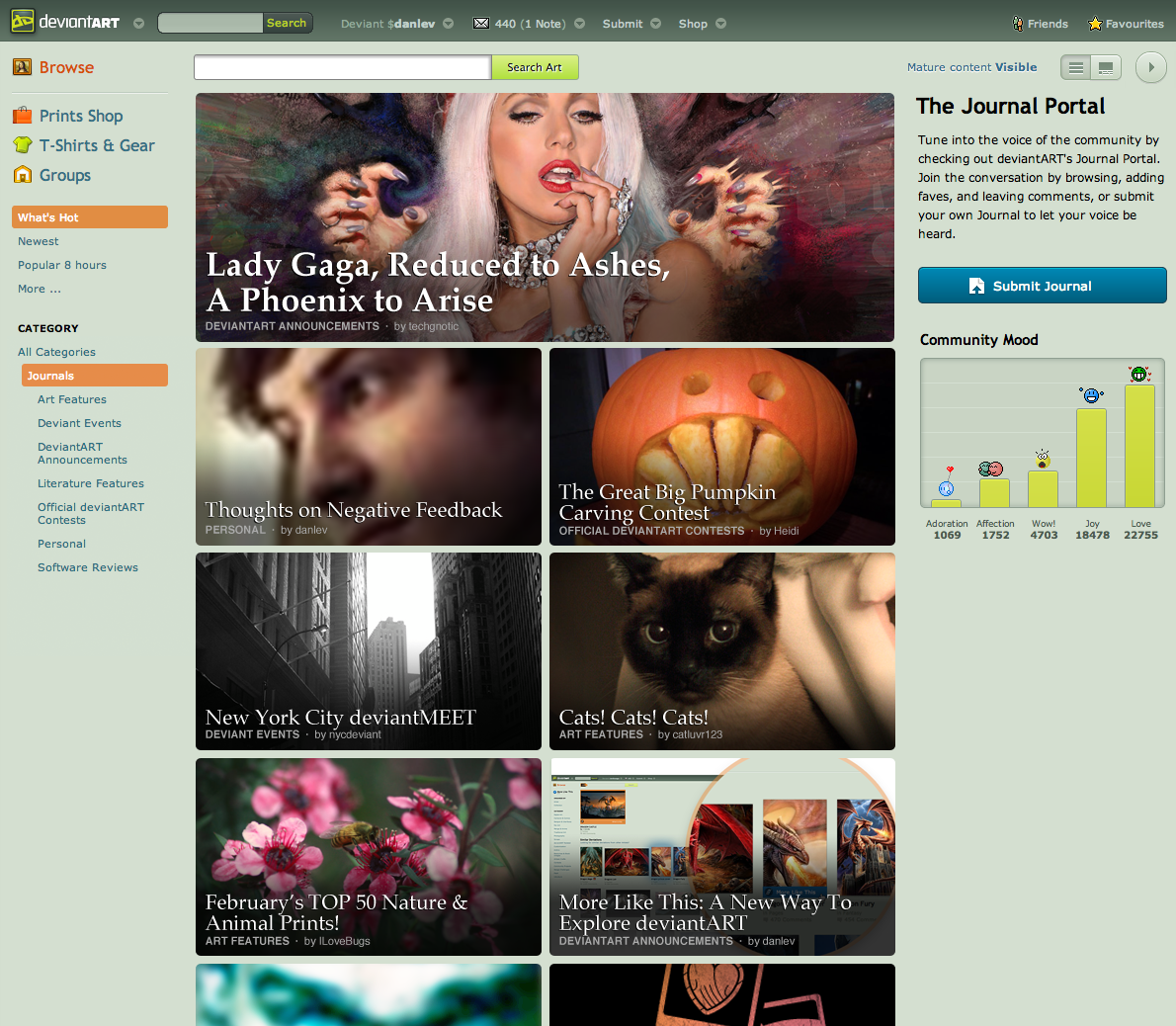 Watch
A while back in a meeting we were talking about the Journal Portal and how there are some downfalls with it.
This is my concept to solve some of the downfalls and make the Journal Portal a better experience.
Existing Problems:
The Journal Portal displays tall Journals so that only two or three display at once, which makes it difficult to browse through a lot of Journals.
The Journal Portal displays user skins, which make the browsing experience jarring, inconsistent, and hard to identify the actual titles and author. In some cases, the author is completely missing.
Some Journals have large headings so that the content is cut off or, in many cases, not even visible.
The Journal Portal should help answer the question "What is the community up to?"
The Journal Portal is, in my opinion, unattractive and not visually stimulating.
Proposed Solution:
Creates a consistent format for all Journals
Headline, author, and article type is consistent and highly visible.
Easy to scan headlines
Fits many Journals on a single screen, with the ability to extend horizontally to more columns.
Provides a means to highlight/featured a Journal (official news, depthRADIUS article, official contests, etc.).
Provides illustrations for all Journals:
1) If the Journal includes embedded images, it would use the first [eligible?] image
2) If there are no images in the Journal, it would display the user's avatar scaled up and blurred as a texture (could also use some artistic pattern or other treatments).
Encourages deviants to use media in their Journals for a more visually appealing experience.
Format could be extended to other areas of the site (Message Center, Profile Journal tab, etc.)