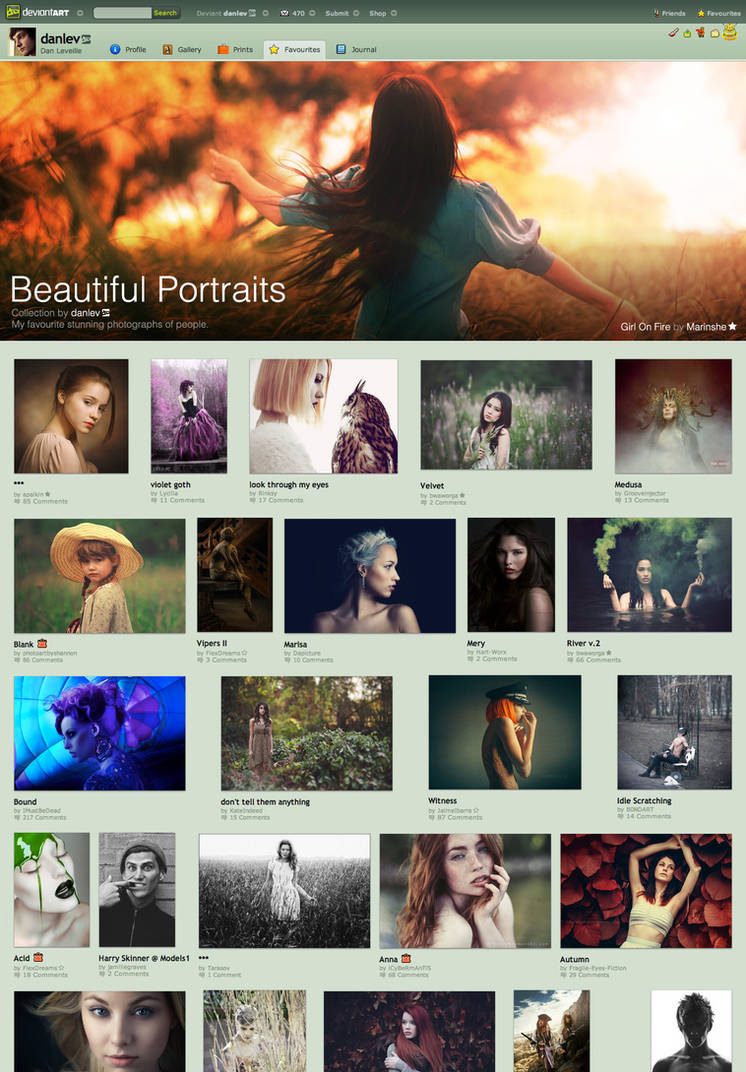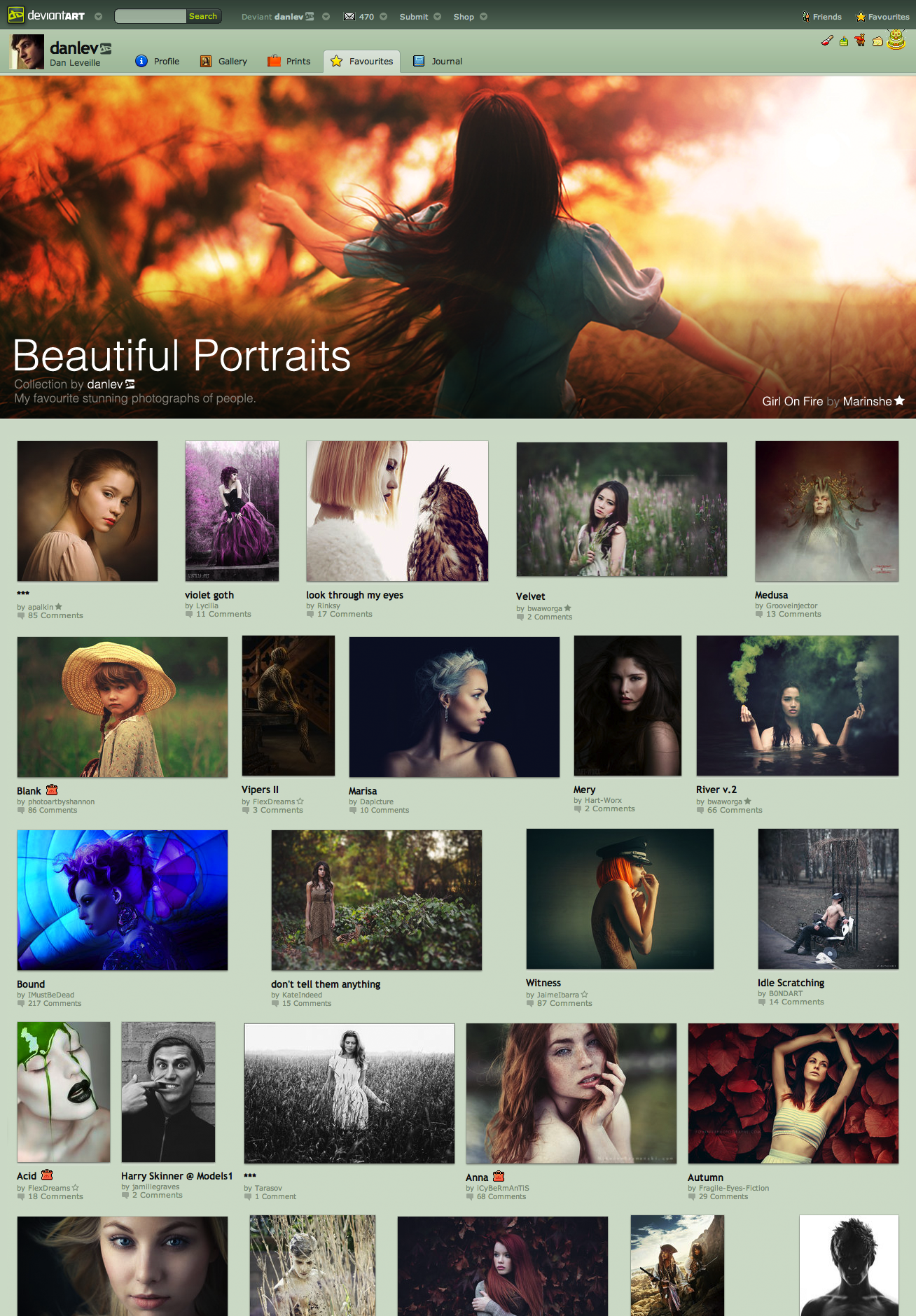 Watch
Objective:
Allow users to create a beautiful, share-worthy curation of artwork in seconds without adding much functionality to the Collections feature.
Users would be able to select a deviation as the Collection's "cover image." This action would send the artist a notification that their work was featured as the cover of someone's collection.
I create a lot of Collections and I'm proud them, but I never feel like they're refined curations of art, mostly because of the look of the pages. I wanted to rethink Collections to make them feel more presentable, and something curators will feel proud of, rather than just dumping images into a folder.
This is just a quick concept design of how I'd reimagine Collections.
Cover photo featured in this mockup:

See also: