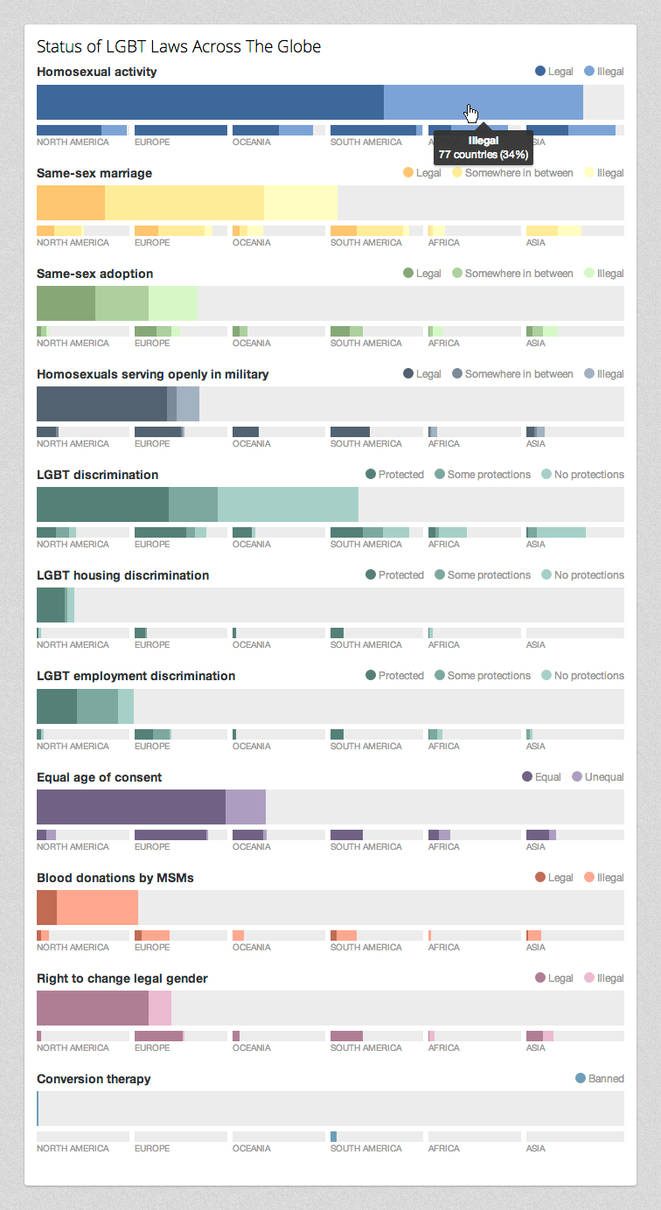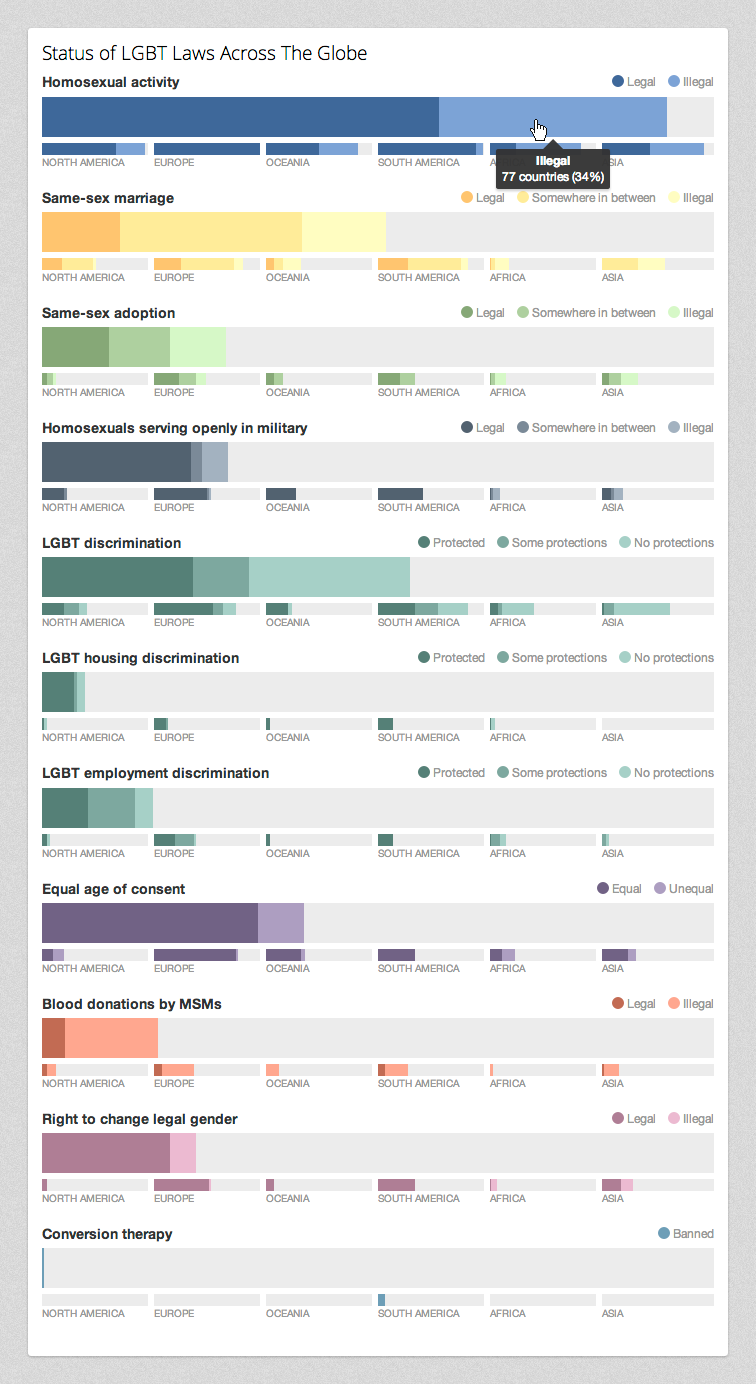 Watch
An interactive, dynamically-generated infographic displaying summaries of LGBT (lesbian, gay, bisexual, transgender) rights by country on
Equaldex.com
.
Built with HTML/CSS/Jquery.
Data is not complete, and is currently being crowdsourced by users. You can help us crowdsource the data!
View interactive version
More:

Dang. Europe's the real MVP.
Sober up, leaders of literally almost everywhere else!
Reply

Canadas doing pretty well!
Reply

I think it'll be the only time I'm "proud" of where I'm from : Europe
Reply

Reply

Reply

I'm worried about "LGBT discrimination" part
Reply

That's so sad that our world isn't equal.
Reply

Well, that´s really interesting. Africa and asian people have a lot of trouble it seems ...
Reply

I really enjoy the way this is set up. Its upsetting in parts of how unballanced it can be but very interesting.
Well done and thank you.
Reply

That conversion therapy one hit me hard, wow, I thought it'd be banned in more places and it's really disappointing that it's not.
Reply

I'm happy to live in the Netherlands, it's one of the most gay-friendly countries ever

.
Reply

ha I like how LGBT people are allowed in the military but in a lot of cases not get married? grr friggin society.
Anyway, this is great, it's easy to read and very informative.
Reply