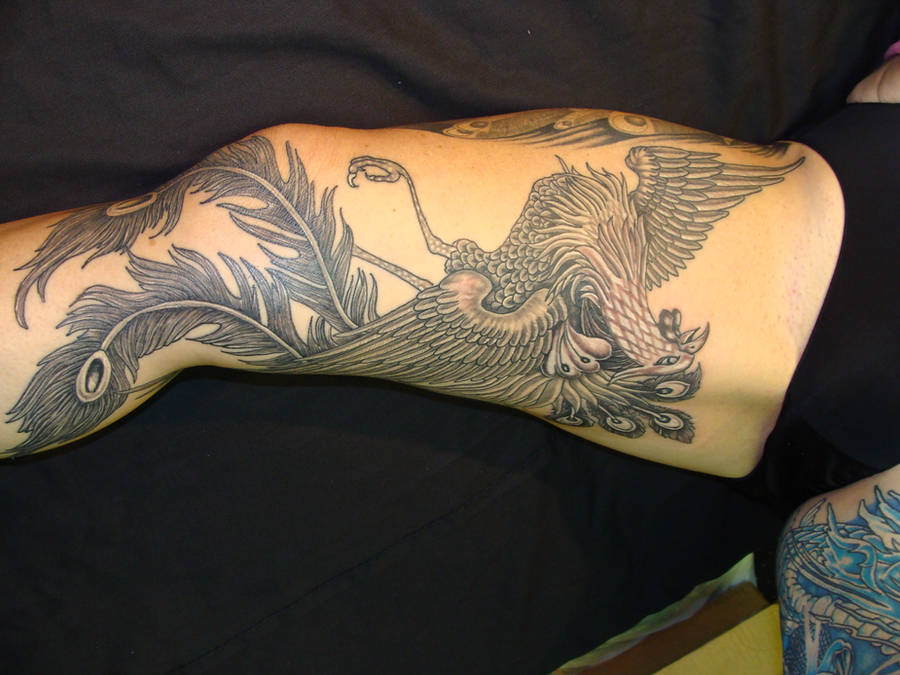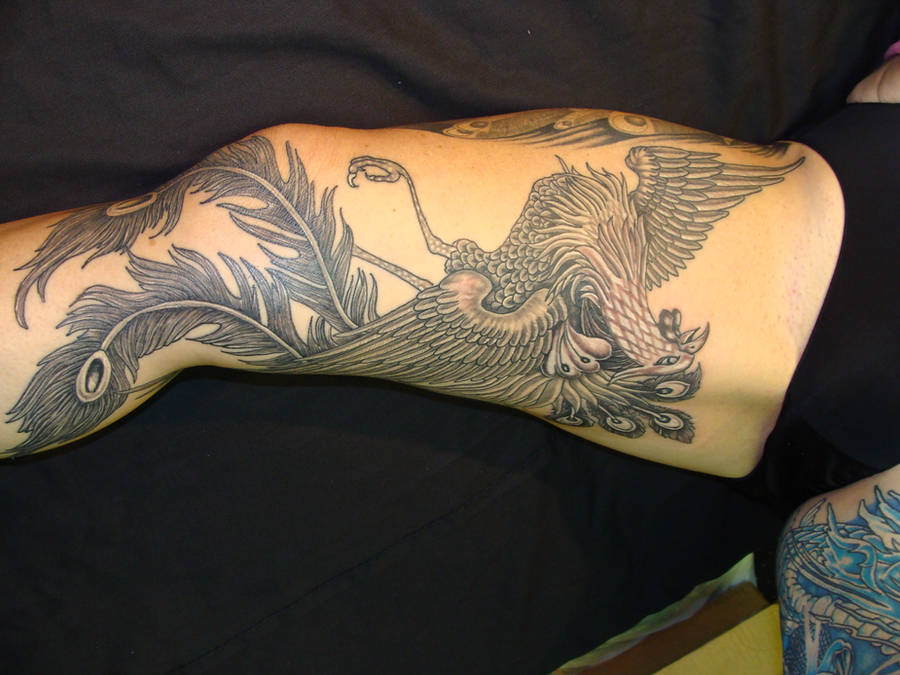 Watch
This was done on the inner thigh from the groin to just below the knee. Took 11 hours to complete. Will be working on background to continue to fill out the rest of the leg sleeve.

Reply

fucking amazing iam on my butt right now Oo
Reply

Thanks...this was part of a whole legs sleeve (we have done both full leg sleeves and the pix are in this gallery. We also did her entire buttocks as well (we did peacock feathers though they are not in the gallery).
Reply

Reply

Reply

Thanks....This along with the large peacock have all been put together to make a leg sleeve. It is complete but I need to get better pix before posting them.
Reply

love it (im a sucker for phoenix's)
Reply

mierda! esta hermoso.
valiente la chica, ahi duele demasiado
Reply