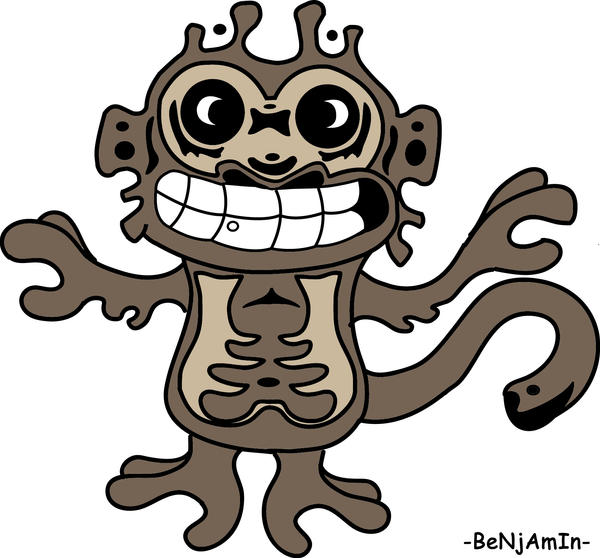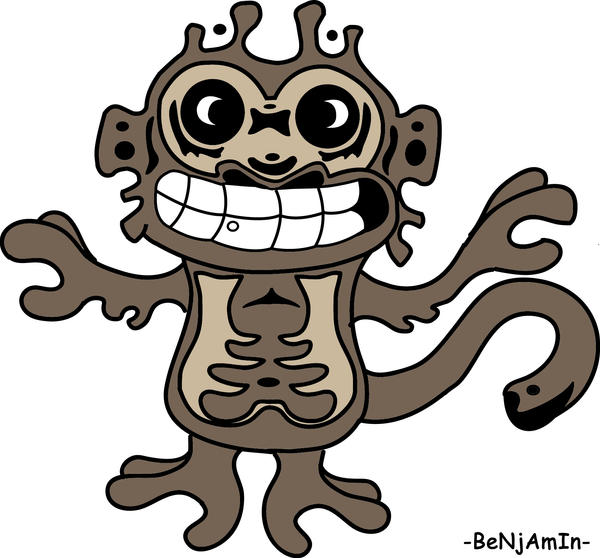 Watch
coloured version of my monkey tattoo design....

Wow!
Great design!

Could I beg your permission to *slightly* adapt the design for a full-back tattoo? I would be happy to include your signature somewhere in a subtle way.
Please let me know...
belowareptile-at-gmail

Thanks!
Reply

Reply

cool, where are ya going to get the tattoo?
Reply

hmm.....i was thinking either on my arm, shoulder blade or the top left of me chest...but all and all it's ganna hurt like hell lol
Reply

Reply

that's really cool! I like the tribal look to it!

Reply

thanks....yeah thats the looks I was trying to go for...I mean I love the look of tribal tatt's but I found no monkey ones or ones that I liked....so why not have anything better than my own design

Reply

I agree, tribal tattoos are awesome! I think it's 10x better to design your own tattoos...not to say that other tattoos are any less...

Reply

That's pretty rad. I like how he's mostly symmetrical.
Reply

Reply