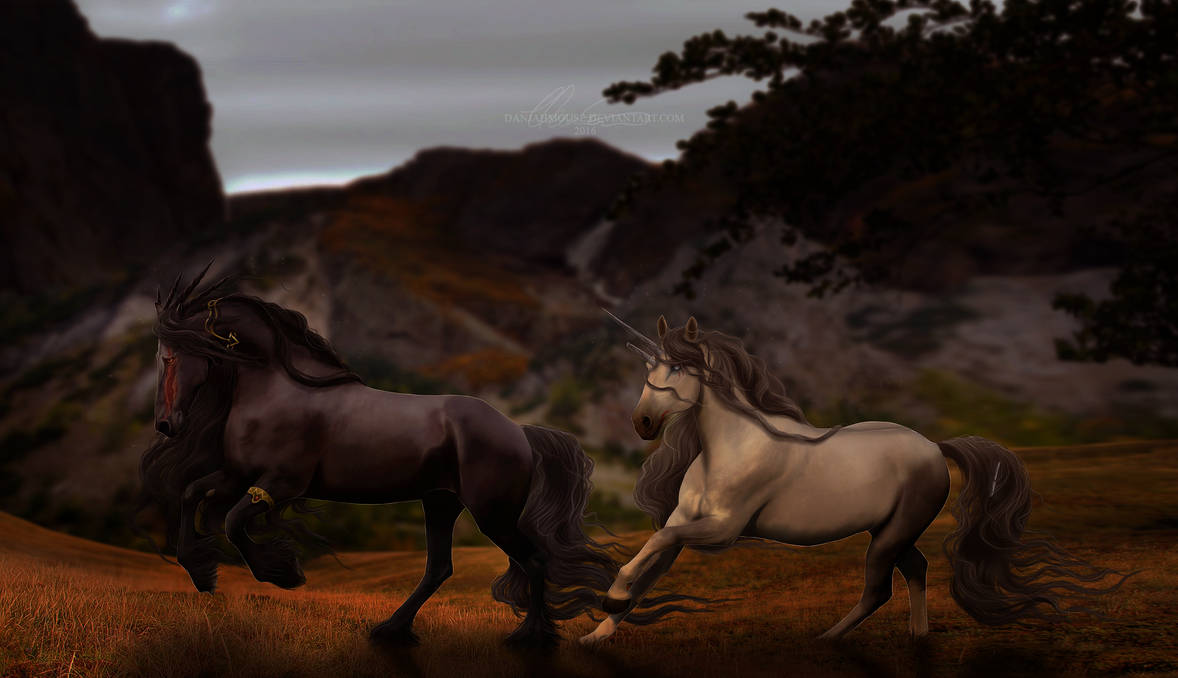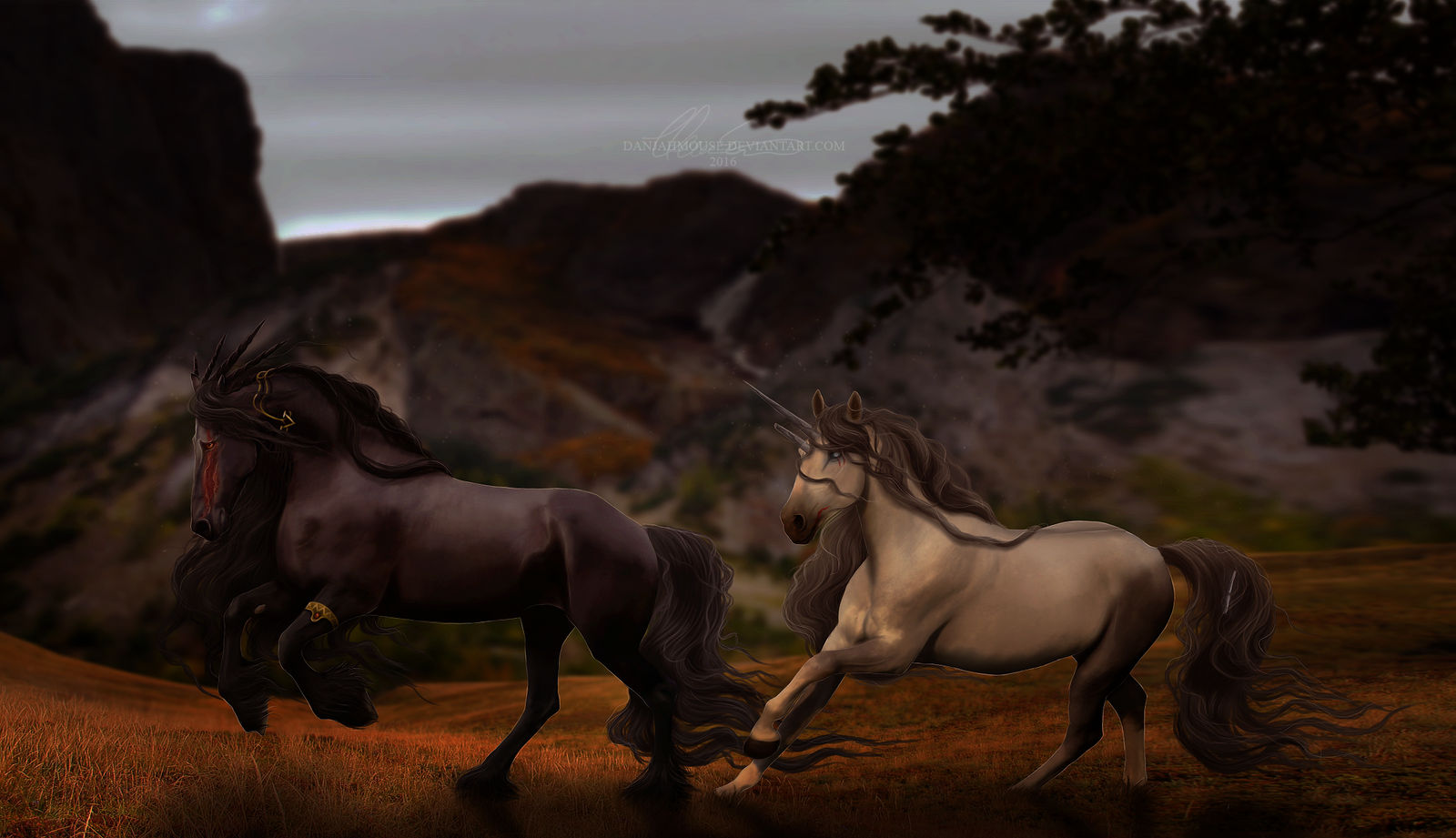 Watch
Not for redistribution or to be used by anyone other than lovelyskylark
PLEASE DOWNLOAD FOR FULL SIZE.
A little gift for my beautiful and wonderful lovelyskylark! This is a little something to say thank you for our amazing threads and because you desrve it



Here is my character, Abaddon (left) with his "Little Demon", Glasgow. I've created Glasgow once before and she hasn't failed to be an absolute dream to create, I love her! This is a little something about our plot together, these two binding themselves to one another. THE DRAMAAAA.

Fun fact: this is the first time I've managed to create one of my own characters in art form for around 3 years now, so this is a breakthrough!



Anyways, I hope you like it Sky!

Stock Used:
Friesian Stallion Stock Summer
Frisian mare3
Lipizzaner stallion 13
Bloody Leg.
Hanging Leafy Branches PNG..
White Point fall
cliff 2
Tarnica 4
Stock052 (Rough Landscape)
All else painted by DanjahMouse.