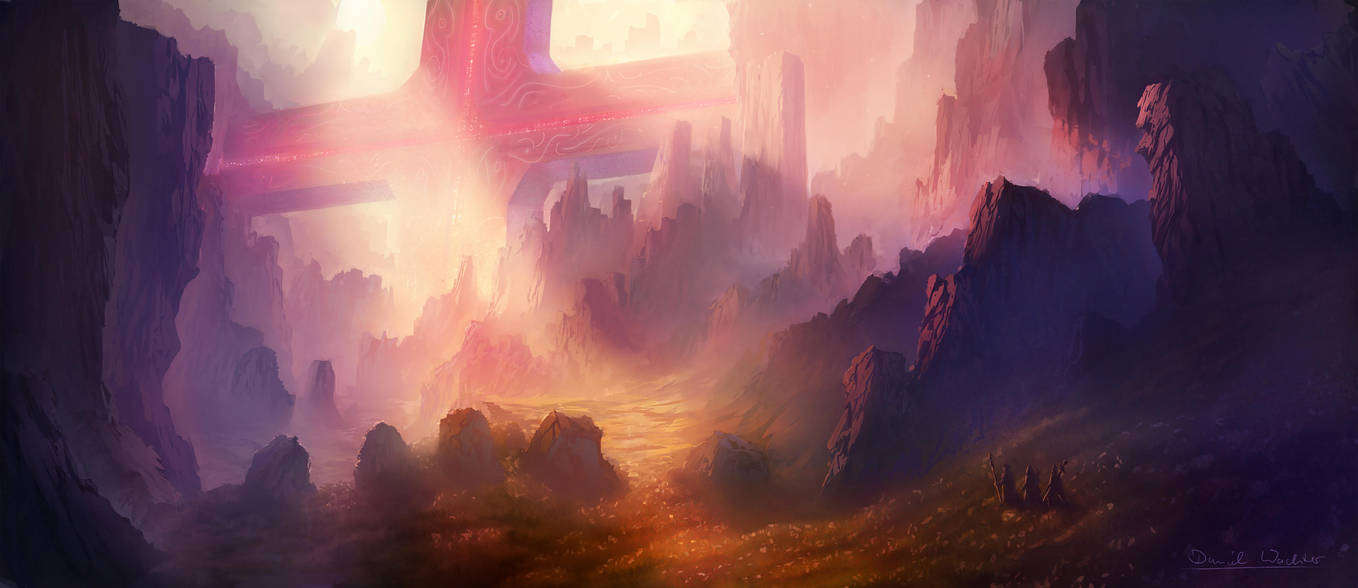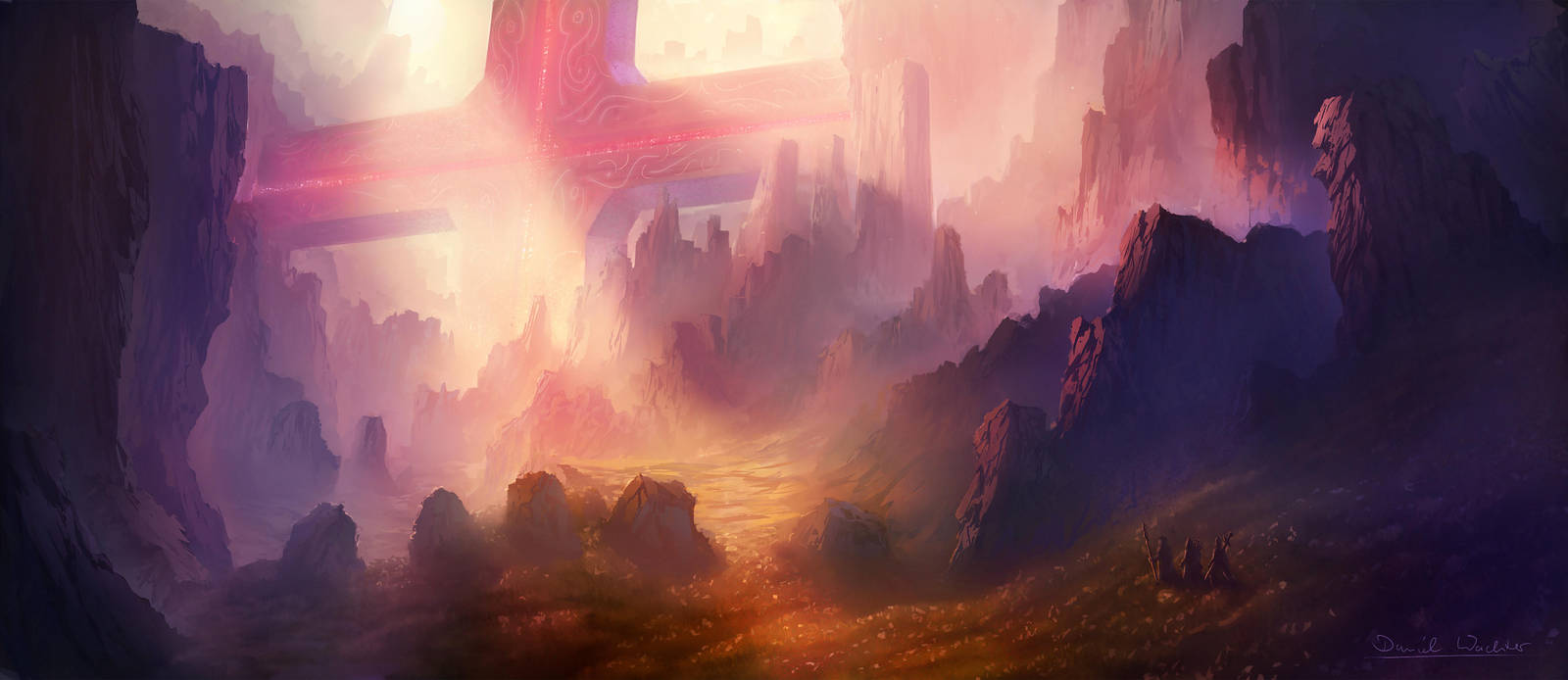 Watch
First finished piece in 2015. Have a great new year everyone!

Paint Tool SAI
Portfolio:
daniel-wachter.de/

twitter.com/DWachterArt

www.facebook.com/daniel.wachte…
Youtube:
www.youtube.com/user/DanielWac…
'Impressive' is the first word that comes into one's mind. The artists designed a devout ambience with the softness of the lights which are at the same time shining and proclaiming the meaningful end of a voyage. The religious background of the painting is a well-known and often read, but the interpretation to a fantasy world and with the Christian cross as a monumental building is creative and new. Unfortunately the whole image tilts to the left which is strengthened by the walking direction of the three "kings" from a hill downwards.
Another point concerning the perspective is the nebulousity of the background: The canon behind the cross on the left side is too clear and dark regarding the mist and the glow. But this is only a small minus point for the technique as the colours were chosen so well: The warm atmosphere reminds of a warm sunset, but remains a spiritual, extraordinary glance because of the mixture of pink and purple which have also significant meaning.
The Artist thought this was FAIR
4 out of 4 deviants thought this was fair.