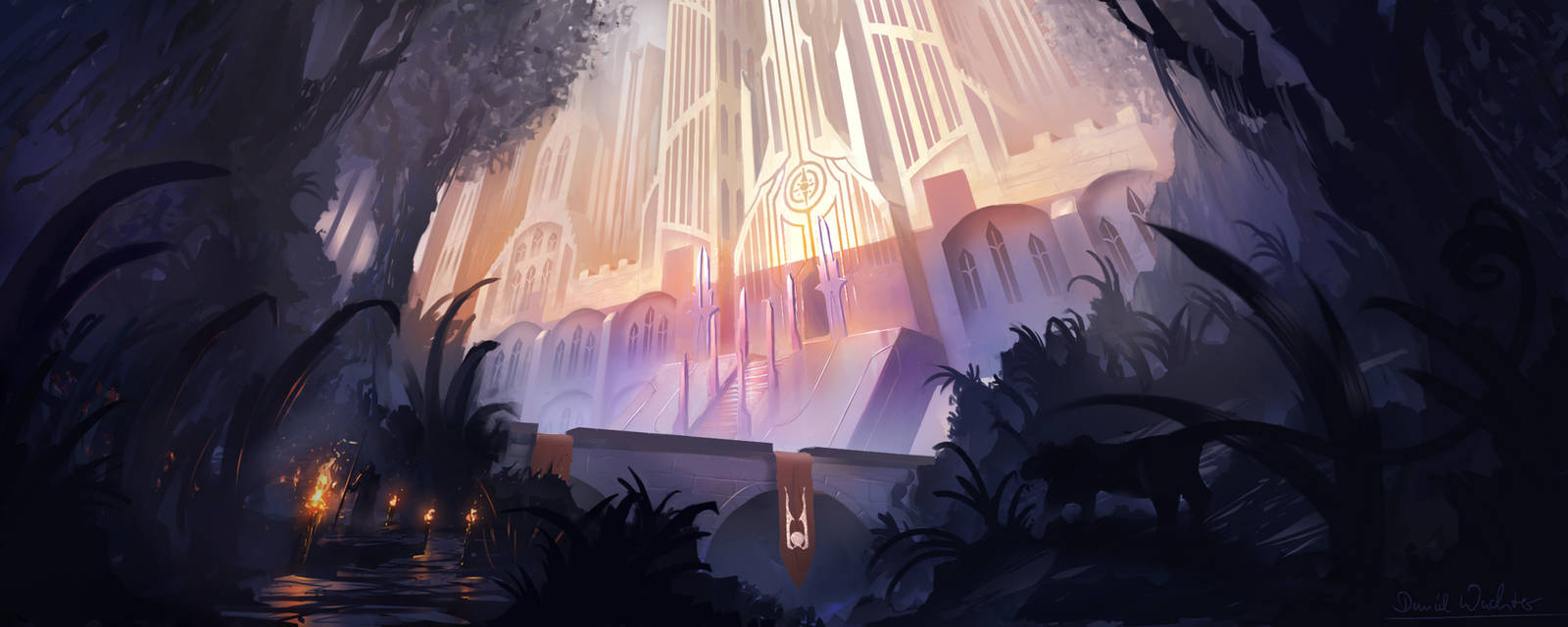 Watch
Just finished this fantasy castle.

Getting some more into perspective and man made structures.
Paint Tool SAI
Portfolio:
daniel-wachter.de/

twitter.com/Falindriel

www.facebook.com/daniel.wachte…
Youtube:
www.youtube.com/user/DanielWac…
This is just an amazing piece of art! It is near-flawless and it gives a feeling that makes you gazed at it in awe.
The uniqueness of this is amazing and it's like the picture itself is trying to tell you a story. The way the shading was do is incredible and the colors mixed well with each other. The proportion and perspective is amazing!
The animal on the right for me is slightly distracting , but nevertheless, it does fit quite well with the scene.
Well done on this magnificent piece of art. I hope you continue to create art that makes people stare at it in complete awe.
Thank you for letting me critique your work.

The Artist thought this was FAIR
12 out of 12 deviants thought this was fair.